Velikost skupiny
Až 4 lidé/lidí
Zahrnuje
Jídlo, Nápoje, Doprava, Vybavení
Velikost skupiny
Až 4 lidé/lidí
Zahrnuje
Jídlo, Nápoje, Doprava, Vybavení
"Hi Jan, i am so exited but I am a bit afraid of doing this since i've never tried something like this"‎ This is how Iceman tour usually starts. But i can assure you that EVERY SINGLE PARTICIPANT MADE IT and everyone was extremely happy !  The goal of this tour is sharing my experience of cold baths and show you what kind of benefits it can bring to your physical and mental health. Moreover, it's fun as hell :) + You will have a chance to explore what are you capable to do. I'll pick up you by car and we are gonna to calm spot, where water is clean. I will tell you all about Wim Hof method and its benefits. Before we go to action i'll give you all needy instruction and we will go through breathing practice together which help us feel comfortable in the water and stay there easily for 3 minutes. Then nothing will stop us from getting underwear and slowly diving into water. We will stay near the shore and won't swim at all. If you follow the instructions after 30 secs. coldness will be gone. :) After getting out of the water your body will be like on fire. Then we will continue to local eatery for hot drinks and soups. I can share you some locals tips and we can evaluate whole experience which is life-changing for some of you. I'm so grateful you are saying good bye with memories you will never forget. PS: EVENINGS ARE ALSO POSSIBLE
I suffered illnesses like a flu, cold or cough since i was child. It repeated every year when the winter has come. In my early 20' i started with cold water hardening in the shower. Short while after me and my fellows had the idea to jump in the river on Christmas Eve. We survived. From this moment i started go to stone cold water regularly, at least once a week. Then i saw document on the Vox about "Ice man" Wim Hof and learn myself his method. Cold baths just became my passion and i am so happy to share this experiences with you this way.

Soup at local eatery or even main dish Svickova !

Right after we put on our clothes, everyone appreciate hot tea.

I'll pick up you in the downtown and drop you back there after the end.

I'll bring the towels, water shoes, blanket like a "changing room" and swimming pants if needed.
Navigační sekce na stránkách hodnocení
Since we are exploring mostly ourselves, i'll take you to the calm spot by car where we can easily and slowly approach to the water.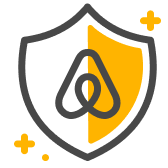 Bezpečnost hosta
Venkovní aktivity s sebou nesou jistá rizika a v rámci tohoto zážitku můžeš být vystaven/a nebezpečným situacím. Ujisti se, že se můžeš bezpečně zúčastnit vzhledem ke svým schopnostem a okolnostem (jako je lokalita, počasí a vybavení).
Jednotlivé zážitky mohou být zrušeny se zárukou získání finanční náhrady v plné výši do 24 hodin od jejich zakoupení a alespoň 7 dní před začátkem.
Komunikuj vždy přes Airbnb. Z důvodu zabezpečení platby nikdy nepřeváděj peníze ani nekomunikuj mimo webové stránky či aplikaci Airbnb.
Zúčastnit se mohou maximálně 4 hosté ve věku 15 a více let.
You don't have to be worry about your health at all, because you can go out of water whenever you want. The place where we go has calm water and river is shallow there. I also bring extra blanket to keep you warm after leaving the water. You also don't have to be trained to doing this.
Zážitky na Airbnb jsou prověřovány z hlediska kvality
Zážitky na Airbnb jsou prověřovány z hlediska kvality
Pod vedením místních, kteří zbožňují svůj koníček a lokalitu, kde žijí a kde se mu věnují.

Ve skupině s minimem účastníků se nikdy neztratíš v davu.

U každého zážitku kontrolujeme, zda hostům nabízí VIP přístup.