Pohodlná postel velikosti King s teplou vanou a vlastním vchodem. Posezení s Apple TV a Netflix, WI-FI.
Jsme v klidné vilové čtvrti na novější vývoj. My jsme během několika minut jízdy z několika Lake Country je 5 vinařství (ve skutečnosti můžete chodit do jedné z nich asi 20 minut, pokud vám nevadí trochu do kopce túru na oplátku!) Máme více než 20 km nádherných značených turistických tras, které jsou přístupné ze z našich předních dveří na Spion Kop - o rozloze Crown pozemků s tratí vedených WALC (Walk Around Lake Country) společnosti. K dispozici je konektor stezka ze sousedství dolů na Wood Lake (cca 1km od našeho domu) a Pelmewash Parkway (která byla stará hlavní silnice a nyní je víceúčelový rekreace koridor). Oba Lake Okanagan a Kalamalka jezero je méně než autem za 5 minut. Existuje také spousta úžasných restaurací a vinařství v Lake Country - Trasy Grill, Ricardos italská, řecká Dům a Gray Monk vinařství abychom jmenovali jen několik.
Great value for money. Very clean and comfortable. Great place to relax and have a quiet night enjoying a hot tub, a movie, and a good night sleep. Perfect place to stop for the night on a road trip
Rémy
2017-03-09T00:00:00Z
Wonderful place to stay in lake country. Loved the hot tub and Millie the dog!
Joanna
2017-03-27T00:00:00Z
Great people with a beautiful home stay here and you'll have a great night sleep in a comfy king bed! Plus a awesome hot tub, what's not to love! Will definitely be staying with them again next time I go through lake country.
Mikel
2017-02-19T00:00:00Z
Chris and Helen (and their lovely dog) were awesome. They replied within minutes which was great seeing as we were pulling into town late and they opened their home for us on short notice even though their mother-in-law was there. When we arrived in the awesome neighborhood we were able to park anywhere we wanted and were even offered the driveway. We talked with them for a while and they showed us maps of the local trails for our hike in the morning. They ended up having to leave early but let us take their dog for a hike with us and then coming back to get our things. The hot tub was a great feature after 7 hours in the car as well. Thanks again!
Jennifer
2016-03-28T00:00:00Z
Unfortunately, we've spent only one night at this great location. Therefore, we didn't have much time to enjoy the kingsize bed, the spacious living room, the hot tub ... Chris gave very helpful recommenadtions for dinner and our further trip.
Thomas
2015-05-28T00:00:00Z
Der Ort Lake Country ist gut gelegen, um Vernon und Kelowna zu besuchen. Das Wohngebiet sieht sehr neu aus. Wir haben das kleinere der beiden Zimmer gemietet, aber hatten das gesamte Untergeschoss für uns, da in dem anderen keiner war. Im Wohnzimmer steht ein Fernseher mit Netflix bereit und alles ist sehr sauber. Helen und Chris sind sehr nett und hilfsbereit. Sie haben auf anfrage sogar unsere Wäsche gewaschen. Für die Restaurants im Ort ist auf jeden Fall ein Auto zu empfehlen. Bei gutem Wetter ist die Umgebung wirklich wunderschön. Wir werden wieder kommen.
Tim
2017-03-18T00:00:00Z
Helen and Chris had a very nice clean place. Even though its at the top of s large hill making biking not a great joy. They were courteous and pleasant. Hope you have a great rest of the summer !
Casey
2015-05-25T00:00:00Z
Everything was as described in the Airbnb at! We were late arriving and Chris and Helen were very flexible and helpful with our delay. The room was very quiet and spacious, and we really appreciated having a comfortable king size bed to sleep on at the end of a long day. Their home has a beautiful view and while we did not have enough time to make use of it, we noticed the exercise area and the hot tub which were available to us! We highly recommend this Airbnb!
Tanya
2017-03-21T00:00:00Z
Typ pokoje
Soukromý pokoj
---
Typ nemovitosti
Dům
---
Ubytuje
2
---
Ložnice
Lake Country, Britská Kolumbie, Kanada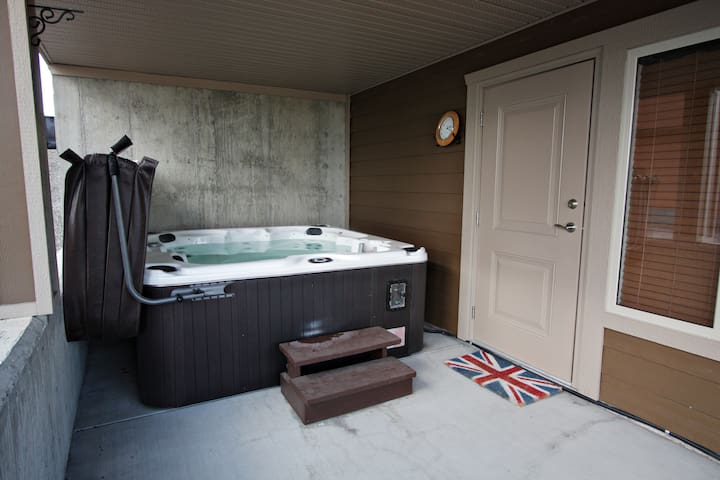 Our brand new, clean and bright two bedroom suite is centrally located - only a 5 minute drive to downtown. The suite is situated in a private Carriage house with a separate entrance and gorgeous deck with mountain views. Insuite laundry, A/C and free parking are sure to please.
This brand new, chic 2 bedroom suite is situated in a Carriage House, over a garage, so it is quiet and very private. The suite has a private landscaped entrance way, and an enormous deck with sweeping mountain views. The deck is equipped with a brand new infrared BBQ, seating for 6, shade umbrella, and a lounger. Sip your morning latte or catch the sunset while enjoying exclusive access to this space. The kitchen is fully equipped, including a microwave, oven, fridge and dishwasher. Each of the 2 bedrooms has a Queen bed and a walk-in closet for you to unpack your suitcase and feel at home. The bathroom includes a shower/bathtub, and 2 sinks. In suite laundry (steam washer & steam dryer) along with central air conditioning and heating are sure to make your stay comfortable.
Located on Kelowna's "Best Block" (2011), we are situated in an established neighbourhood with easy access to downtown, hiking trails, parks, restaurants and grocery stores. Across the street is a gorgeous park, with playground and swings, and a well maintained Tennis Court.
The hosts were very welcoming and nice. They responded quickly to our messages and concerns.
David
2016-09-25T00:00:00Z
We really loved this place. Stephanie helped us with the quick replies and Christian was super kind and helpful. The place was very NEW, beautiful and super clean. Just same as the photos. Every little thing the travelers need was prepared by the hosts, which was impressive :) The location is great. Peaceful and quiet neighborhood. Only 5 min from downtown by car. This place simply made our family trip to Kelowna more pleasant!
Sara SJ
2016-08-11T00:00:00Z
I would definitely recommend this Airbnb. The apartment was very clean and well equipped. The hosts were great too.
Astrid
2016-09-16T00:00:00Z
We were fortunate to stay at Stephanie and Christian's this past week. We were celebrating my parent's 35th anniversary, and we drove up from Vancouver with the rest of the family flying in from afar. Couldn't have asked for a better host! Stephanie and Christian were so thoughtful! They left a bottle of Cedar Creek to welcome our family, which my parents appreciated a lot. We are strict vegetarians, and we strongly prefer to prepare our own meals. We had brought all of our utensils, but were pleasantly surprised to find a full stocked kitchen. Eating a home cooked meal on the deck whilst watching the Okanagan sunset is a rare moment my family will cherish forever. Thank you Stephanie and Christian for making this happen and your graciousness – your kindness will not be forgotten!
Ganesh
2016-08-29T00:00:00Z
It's the best choice of Kelowna.The suite is new,grand,clean,brightness,comfortable,convenience edc. Stephanie & Christian are very nice, they give us very useful suggestions. There are some foods, cooking machines, washing machines edc. So that we don't want to walk out, we only want to stay at home and enjoy our time. If we come back again, we will absolutely choose to stay here! 我们是来自北京的小夫妻,从班夫回温哥华途径基洛纳,定了Stephanie和Christian的房子。开始是被他们的热情所感染,进到房间内被整洁干净所吸引。房间的毛巾非常干净整洁。房子非常新,床品非常舒适。还有漂亮的露台。最后走的时候跟他们的大儿子说了拜拜。好可爱的小朋友。希望他们幸福。不管是中国的朋友还是其他国家的旅游都选择他们的房子。非常的好!再次感谢!
丹
2016-09-30T00:00:00Z
Our stay was amazing, this place is beautiful! Hope to stay here again in the future :)
Ravneet
2016-08-15T00:00:00Z
Stephanie was there to welcome us and show us around the house. She was very accommodating and Christian was very helpful with all our questions.
jojo
2016-11-25T00:00:00Z
We loved our stay at Stephanie and Christian's! They are very informative and very helpful. They respond very quickly to messages as well, which is an added bonus! The place is exactly how it looks like in picture, clean and new. The location is very convenient and easy to find as well. I would definitely recommend this place to anyone looking to visit Kelowna!
Lydia
2016-08-17T00:00:00Z
Typ pokoje
Celý dům/byt
---
Typ nemovitosti
Dům
---
Ubytuje
4
---
Ložnice
Kelowna, Britská Kolumbie, Kanada
Cosy, clean & comfortable queen bedroom & private bathroom with shared use of our living space, balcony & kitchen, to enjoy spectacular views of the lake & mountains. Complimentary homemade muffins/cookies, fresh fruit, cereals, teas/coffee. Walking distance to the world famous Mission Hill Winery. Close to many beautiful wineries, golf courses, beaches, restaurants & a 10 minutes drive from downtown Kelowna. Guests are welcome to use the kitchen and BBQ to prepare light meals and snacks.
A comfortable, air conditioned, queen bedroom with a private bathroom opposite, in a peaceful, clean, modern home. Enjoy the panoramic, breathtaking views of the lake and mountains from the large balcony with comfortable seating, dining table and chairs & gas BBQ (available for guests' use). Guests are also welcome to share the kitchen & living room. We enjoy meeting new people and are happy to chat and make recommendations or just let our guests relax and enjoy.
We are located on a quiet, residential street, within a few minutes walk of Mission Hill Winery and a short drive to many other wineries, lovely golf courses, beaches etc. Downtown Kelowna is about 10 minutes by car. Peachland with it's beautiful beach and many local restaurants is a 10-15 minute drive from our home.
Sara和Lindsay非常友好热情!抱歉的是我们比预期的时间到达的晚了许多,因为在路上遇到了道路修理,GPS把我们引向错误的路线,我的手机也总是没有信号。Sara没有联系到我,还委托Airbnb也没有联系到我。Sara认为我们不会来了,所以当我们到达的时候他们已经休息了。我们非常抱歉!Sara耐心的跟我们介绍了我们房间可以使用的一切!然而房子非常美妙舒适,当然还有窗外的美景!我们非常感激! 再次感谢! 最好的祝福!
Shan
2015-09-29T00:00:00Z
Sara and Lesley were great hosts. They had a lovely house (with fantastic views!) and made us feel very at home and gave us great advice on the local area. The bed was very comfy and shower great. All in all I would highly recommend.
Fiona
2016-05-18T00:00:00Z
From start to finish, our experience here was perfect. Everything was great, the host was fantastic, location is great, the view is wonderful, the amenities were more than expected. We would go back just to stay there.
Bobby
2016-08-06T00:00:00Z
Sara and Lindsey's home was wonderful with an excellent view of Okanagan Lake! It was like home away from home. We stayed in the guest room and our own bathroom. It was nice and clean with fresh towels and all that you need. Sara and Lindsey were very welcoming and very easy to talk to. They told us about many hidden places in Kelowna we wouldn't have known otherwise. We really enjoyed our stay and the bakings Sara made for us were delicious! Thank you Sara and Lindsey!
Jamshid
2016-07-23T00:00:00Z
We really enjoyed our stay at Sara's. Sara and Lindsay have a beautiful home close to many wineries and hiking trails. They were always helpful and provided great advice and inspiration. I highly recommend them as hosts.
Elena
2016-04-02T00:00:00Z
I had a wonderful time at Sara and Lindsay's home. It really was like a home away from home. Felt welcome from the very beginning, Sara being at home to greet me, show me around and taking the time to recommend things to do during my short stay and places to eat. Follow all her recommendations being of places to see, roads to drive or restaurants to eat at. They were all great, and it made my stay a memorable one. The bed was so comfortable, the house was beautiful and the terrace with amazing views of Okanagan Lake was a peace haven. The location in West Kelowna was also excellent: nearby famous wineries, beaches, lovely Peachland, Myra Canyon, Kelowna and easy drive down to the most beautiful pat of the Okanagan Valley. Sara and Lindsay are wonderful people and getting to know them was also part of the memorable experience. I was also shown their two-bedroom suite also available on Airbnb. A place you would like to move in permanently! Can't thank you enough for this wonderful stay. Highly recommended to all visiting beautiful, sunny Okanagan Valley.
Sophie
2016-07-25T00:00:00Z
We could not have asked for more friendlier hosts. My wife and I enjoyed our stay immensely. The room, and house, was spotless. A very tranquil setting with a jaw dropping view. Sara and Lindsay were great hosts. We were on our annual wine tour and Lindsay suggested some fantastic vineyards to visit. We would not hesitate to stay there again.
April
2016-08-08T00:00:00Z
Sara and Lindsay were fantastic hosts! They have a beautiful home that is easy to access right off of Highway 97. The Mission Hill Winery is right down the street, and there are a handful of other vineyards close by as well. The stay was quiet and very comfortable, I would highly recommend their place to anyone. Thank-you!
Grant
2016-05-06T00:00:00Z
Typ pokoje
Soukromý pokoj
---
Typ nemovitosti
Dům
---
Ubytuje
2
---
Ložnice
West Kelowna, Britská Kolumbie, Kanada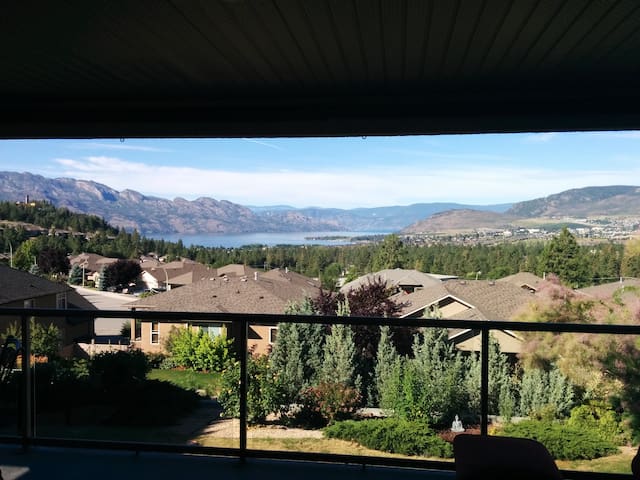 Welcome to Mueller Haus, an entire home (not a suite) on the mountain offering spectacular lake and mountain views year-round. A great family/group getaway. Peachland is a central location if you want to explore more of the Okanagan, on the Okanagan wine trail and 1.5 hours away from Apex and Big White ski resorts (right between). Amenities include a Nespresso VertuoLine and Keurig. For things to do around Peachland, search for our website "Mueller Haus Peachland" and look under "Attractions".
A spacious comfortable home in Peachland style, built on the mountain with a walk-out lower level and terraced yard. It is located close to the lake, downtown commercial area, Swim Bay, Beach Avenue pubs and restaurants and Heritage Park (location of the summer farmers and crafters market right on the waterfront). Inside enjoy a casual open concept living space with air conditioning for those hot summer days and 2 fireplaces for additional warmth on those colder winter days. The dining and kitchen area and upper deck all have a panoramic view of the lake and mountains. The upper level living room has a 33" TV. A variety of games are provided in a cabinet in the entry. A spiral staircase takes you to the spacious lower level TV lounge area where you will find a 60" TV and doors opening to a walkout covered patio all with a great view of the lake and mountains. 2 bedrooms and 1 full bathroom are on the upper level. 1 bedroom and 1 full bathroom are on the lower level. The master bedroom on the upper level and the bedroom on the lower level have lake views. All bedrooms have queen size beds. Two single/twin XL (extra long) beds are in the lower level TV lounge area. Upper and lower level bathrooms both have a tub and shower. The upper level bathroom has been renovated in a rustic/contemporary style and features a large shower, free-standing tub, live-edge wood vanity and sliding barn door. Outside there is a partially covered upper deck, a covered lower patio and a 12x24 sundeck (not covered) all with full view of the lake and mountains. Another fenced area outside has a natural gas BBQ and seating for 8 with umbrellas and mountainside view. Lounge chairs, conversation seating and dining seating are all provided in the outdoor spaces. For music there is a portable AM/FM player with CD, a blue tooth speaker, and an iPOD player. There is a Keurig machine (with re-usable K-cups to use your own fresh ground coffee), a French press and a Nespresso VertuoLine. We provide a sampling of Nespresso VertuoLine coffee pods for guests to try. There isn't a Nespresso boutique in Kelowna yet so if you want more Nespresso bring your own Nespresso pods (make sure they are for the VertuoLine model) or let us know if you would like to order more through us (advance notice required). For those who prefer tea, a tea pot, a sampling of teas and other things to make bag or loose-leaf tea are also provided.
The property is almost 1/2 acre situated on the mountain in Peachland and near the lake. Surrounding properties are a similar size which gives this area of Peachland a rural atmosphere and feeling of privacy. It is not unusual to see deer and quail on or around the property. For adults, you will be within walking distance to Peachland's Beach Avenue and the lakeshore (1.4km) if you don't mind an uphill hike coming back. This walk is not recommended for small children or after dark. NOTE: At the north side of the intersection of Princeton Ave and Highway 97 there is a pedestrian walkway that goes under the highway so you do not have to cross the highway if walking. Heritage Park (4 min drive 1.7km) is a beautiful area on the waterfront has picnic tables, playground, washrooms, benches, trees and spacious grassy area. Centennial Way waterfront walkway is recommended for day or evening walks and goes from Heritage Park to 13th St. Along the way there are a number of shops, restaurants and pubs many with outdoor patios or lake views. Swim Bay, (5 min drive 2.3km) located at Beach Ave and 6th Street in Peachland, is the only life guard protected beach in the Okanagan Valley. When in season, it features a wharf with diving board, zip line & rope swing, concession stand, picnic tables, washrooms and change rooms.
The view is beautiful. The house is very well equipped we wish we could have stayed longer!
ELIZA
2017-04-02T00:00:00Z
Beautiful location, responsive host, my party of 6 enjoyed our stay greatly. Be aware that two of the beds are a bit public - it wasn't an issue for us at all. Beyond that the place is fully furnished, has extensive cooking utensils and a great view!
Scott
2017-03-26T00:00:00Z
We had the most wonderful stay in Peachland. Teresa's home is as fantastic as the pictures show if not more beautiful. It is perfect for a relaxing time away with stunning views, great space and is fully equipped with everything you could need for a home away from home. Teresa was a pleasure to deal with and made everything very easy. I would highly recommend this home; it is a great place to explore the Okanagan or just a relaxing break away.
Sarah-Ann
2017-03-19T00:00:00Z
It's a beautiful place, well furnished. Theresa is a great host, very thoughtful. We had a great time and we will come back for sure.
Alain
2017-01-02T00:00:00Z
Beautiful view, spacious well appointed house. Would definitely book again.
Deborah
2016-08-23T00:00:00Z
We arrived without any trouble and had no trouble accessing the property using the directions and instructions provided. We were definitely impressed by the view which is great on both upper and lower levels. Just like the photos but better in person. The house was nicely decorated, comfortable, and clean. It had all the amenities we were expecting and more. The welcome binder provided a lot of useful information about the house and surrounding area and we had no trouble getting a quick answer to a couple questions we had. We enjoyed our stay, loved the atmosphere in Peachland and are thinking of returning again this fall.
Dyan
2016-04-27T00:00:00Z
The place is in a very good and scenic location. The house is well maintained, has very good appliances and kitchen accessories. The host is welcoming and we were very comfortable in her place. We strongly recommend her place, if you want to stay in Peachland or nearby area (a five-star place)
Md
2016-08-31T00:00:00Z
Teresa was awesome. She communicated with us in advance, gave a thorough overview of what to expect, and was accessible throughout the stay at a drop of the hat. We had a very minor issue and she bent over backwards to address it. Awesome host. The house was gorgeous. Unbelievable view. Great amenities. Loved having the espresso maker, and it was great having a wine decanter and other nice touches for enjoying the okanogan wines. Perfect place for our family get together. The place is a tremendous value.
Dustin
2016-08-16T00:00:00Z
Typ pokoje
Celý dům/byt
---
Typ nemovitosti
Dům
---
Ubytuje
8
---
Ložnice
Peachland, Britská Kolumbie, Kanada
Large private bedroom/sitting room. Private bathroom with shower. Private basement entrance. Central location on a quiet street in a safe family oriented neighborhood with a 5 minute walk to beautiful Okanagan Lake, 15 minute walk to downtown and its beautiful parks, restaurants, pubs, movie and live theaters, and a 7 minute walk to Kelowna General Hospital. Bus stops are nearby. We are two retired teachers who have hosted ESL students and guests for years. We offer quiet, affordable, comfortable accommodation. Wireless internet is available. Ample parking directly in front of house. Sorry, but we can not accommodate children or animals.
We were made to feel very welcome. Lovely hosts, very helpful with their local knowledge and suggestions for us. Big room and lively and cool in the heat of the summer. Would very much recommend this place.
Sue
2015-07-03T00:00:00Z
Wonderful stay in Kelowna with Keith. The room was clean and spacious as described. Beautiful garden area to enjoy breakfast or relax. Keith was very accommodating and knowledgeable of the area. Highly recommended!
Matthew
2016-08-05T00:00:00Z
Keith and his wife were very kind and accommodating. The were very gracious too and offered me a satisfying breakfast on both days!
Boris
2015-03-30T00:00:00Z
The host welcomed us with introducing main locations of the city by driving round downtown. The house is located at a quite, beautiful residential area where is less than 15 mins of walk to go downtown. It is quite convenient even if you do not have a car. The host was very kind and friendly. For example, we were invited for breakfast and had relaxed slow time with some fun chats with them, and they introduced many locations we could visit through the chat. Also, at the end of the day, they gave us some flowers and the fruits which were taken from their garden and we really liked, and explained how to get the bus to go back. Thanks to their kindness, the time at the listing has been very cozy. I would definitely recommend the listing and return here if I have any opportunities.
Satoshi
2015-09-08T00:00:00Z
Given this was our first experience using airbnb, we were fortunate to have Keith and Joanne as our hosts and for them to share their home with us. They were the perfect hosts, with suggestions of places to see and things to do. We were delighted with our accommodation, with its separate entrance and bathroom, and especially the lovely garden setting for breakfast. It was a great location, being within walking distance to beach access, and close to both downtown and Pandosy Village. Thanks so much, Keith and Joanne, for making our visit to Kelowna so memorable. We would stay here again!
Gaye
2014-08-21T00:00:00Z
Keith and Joanne were very friendly and welcoming. We had a great sleep and thoroughly enjoyed sitting outside in the beautiful garden for breakfast.
Malcolm
2016-07-05T00:00:00Z
Keith and Joanne are Airbnb superstars. The room was huge, very private and very clean and has a private bathroom too. It felt like a really nice hotel. They helped me figure out a great list of things I could do on my short 1-night stay, and even cooked breakfast for me in the morning! The neighbourhood is very pretty and close to the downtown area. If I am in Kelowna again I will be back.
Jeremy
2015-05-02T00:00:00Z
Our room was spotlessly clean, spacious, and very comfortable. We enjoyed our continental breakfast in the garden, especially the fresh fruit and homemade jams. Keith and Joanne are lovely people, and they have interesting art work in their home. We also appreciated the fact that their home is in a quiet neighbourhood, but still close to the highway.
Char
2014-08-07T00:00:00Z
Typ pokoje
Soukromý pokoj
---
Typ nemovitosti
Dům
---
Ubytuje
2
---
Ložnice
Kelowna, Britská Kolumbie, Kanada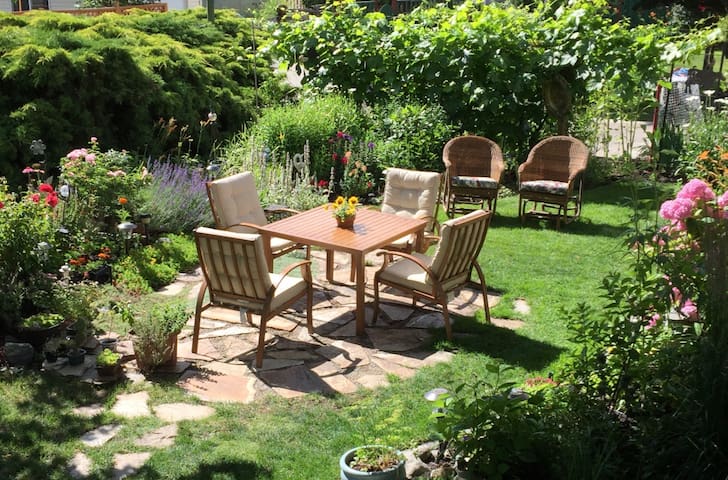 Enjoy your vacation in an executive home in a beautiful, natural setting overlooking the Okanagan Lake. Visit world renowned wineries, experience variety of activities in Kelowna or Vernon (within 25 minutes drive on either side of Lake Country), soak in clear blue lakes/ beaches, hike on local trails or just relax/rejevunate in the serenity of nature!
Cozy, comfortable bedroom with a beautyrest queen bed, private bath, shared living room with TV, couch (converts to an extra futon bed), mini fridge, and private deck overlooking the Okanagan Lake.
Lake Country is located 25 minutes north of Kelowna, and 15 minutes drive from Kelowna International Airport. Please note: to reach our place, you will need to follow the driving directions provided under 'location' section of this listing (visible to all confirmed bookings). If you use GPS it will take you to a road that is currently CLOSED. So it is important to follow the driving directions provided on the listing. Thank you! The neighbourhood is within walking or short driving distance to many world famous wineries (Grey Monk, Arrowleaf, Ex-Nihilo, Intrigue, Summer Hill, Mission Hill, and many more...), spectacular lakes and beaches -Kalamalka Lake, Wood Lake, Okanagan Lake, Beaver Lake and Duck lake to name a few.. no wonder it is called 'Lake Country!' Try all kinds of fun and recreational activities in Kelowna and Vernon (both cities are within 25 minutes drive), wine tasting, craft/art/theatre/shows and summer markets/community festivals to celebrate the sun, and much more! Both Kelowna and Vernon host tons of restaurants and eateries for a delicious and diverse dining experience. Our home is also close to shopping and local gourmet restaurants, cafes and pubs such as Turtle Bay Pub, Ricardo's, L'Isola Bella, Routes Grill, Jammery, Greek House, Chopsticks and much more.
This was our first airbnb experience, and we couldn't have asked for better hosts! We felt at home from the moment we met! The view was fantastic, the room was clean, the bed was super comfortable, and the company was superb! We were encouraged to share the amenities, but also be as private as we wanted to be. We were also given a cooking lesson, by request, because Amina shared their delicious dinner with us the night before and we just had to learn how to cook like that! Such kind and generous people, super hospitable and personable. We highly recommend staying with them if you ever get a chance! Terri & Randy
Terri
2016-06-10T00:00:00Z
Noel and Anima are absolutely fantastic and the rooms were beautiful. We could not have had a more pleasant stay with more pleasant people.
Christopher
2015-09-11T00:00:00Z
We had an amazing stay with Noel and Anima! We were greeted with open arms and even snacks. The rooms were big and clean, included a small fridge. The view from the private porch is spectacular. Our hosts left out several different breakfast options for us in the morning as well. Use of the kitchen was very much appreciated. They were both excellent hosts and very kind people. The shower was particularly great and even included shampoo for us. We would 100% stay here again!
Dyanna
2015-08-18T00:00:00Z
Very nice couple, clean room and the excellent lakeview. Everything is supplied even though you might not need it all. Strongly recommend it.
Andy
2015-09-04T00:00:00Z
We had a great stay at Noel and Anima's home. They are very hospitable and friendly people. We had a bedroom, a family room and a deck for ourselves and could use their kitchen as well. Breakfast was also included. And the view onto the lake was indeed stunning!
Angelique
2015-09-01T00:00:00Z
Noel and Anima are very nice and welcoming, and the room itself is awesome – great views, clean, everything in order. I feel like we've stayed in a 5 star hotel :)
Nikita
2015-09-27T00:00:00Z
Anima and Noel are super hosts! Pictures don't even reflect how peaceful and beautiful this place is. We loved our stay at their house. Very clean and quite. Their dog Simba is so adorable! At least 5 wineries are very close (5 min driving) including one of the biggest Grey Monk that is literally around the corner.
Anastasia
2016-10-05T00:00:00Z
Albeit a very brief stay, our time at Noel and Anima's home was wonderful. House/room was immaculate, view from the back was unreal. We had our own space and felt comfortable immediately. We had to leave around 5 am in the morning t catch our flight so Anima brought down OJ and Danishes the night before, we thought that was really sweet. We would highly recommend a stay here :)
Jeff & Stacey
2016-07-16T00:00:00Z
Typ pokoje
Soukromý pokoj
---
Typ nemovitosti
Dům
---
Ubytuje
2
---
Ložnice
Lake Country, Britská Kolumbie, Kanada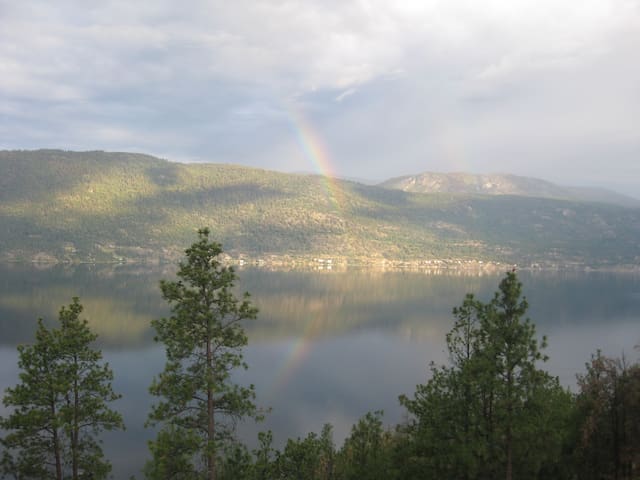 Private home in residential area, minutes east of downtown Kelowna and Okanagan Lake. Our guest suite offers 2 bedrooms, each with a queen bed, and a newly remodeled bathroom. Full and well-equipped kitchen, with dining area and full living room.
Completely self-contained 2 bedroom guest suite. Full bathroom, kitchen, and living room. Private outdoor patio with dining set and barbecue
Close to grocery stores, specialty shops, restaurants, pubs, and nightclubs. Multi-use Pathway is steps from the property. Near ball fields, Knox Mountain, Prospera Place, beaches, downtown, parks, golf courses
Coralee's place was perfect for my work colleague and I as we each had our own bed and didn't have to fight over a pull out couch. Everything was super clean and new. The living room, dining area and kitchen were spacious and we slept very well on the super comfy beds. We would happily stay at Coralee's place on our next trip to Kelowna.
David
2016-12-02T00:00:00Z
We like the place. Very nice!!!
Lin
2016-11-13T00:00:00Z
Coralee's appartment was nicer than what we see on the pics. It was really clean as rarely seen. Its also well located to visit the area.
karine
2015-08-07T00:00:00Z
We spent one night at Coralee's place. Great location, clean house, recommended.
Winnie
2016-08-30T00:00:00Z
The whole experience with Coralee's Air BNB was clean, organized, homey, and effortless! Would recommend!
Jason
2016-01-02T00:00:00Z
This was our second visit to Coralee's. Once again we really enjoyed our stay. The apartment is immaculate and communication with Coralee was very smooth from start to finish. We would definitely recommend this place.
Stephanie & Jonathan
2015-08-08T00:00:00Z
Excellent nous aurions resté plus longtemps tout était super beaucoup de commodité, tv en français lits extrêmement confortables Un gros merci nous vous ferons de la publicité au Québec et si nous revenons ce sera certainement chez vous. Au plaisir xx
Lise
2016-09-29T00:00:00Z
We really enjoyed our stay. The place was clean and had everything we needed for our stay, we felt really comfortable. We would highly recommend a stay here(URL HIDDEN) Hanna & Waldemar
Hanna
2016-07-13T00:00:00Z
Typ pokoje
Celý dům/byt
---
Typ nemovitosti
Dům
---
Ubytuje
4
---
Ložnice
Kelowna, Britská Kolumbie, Kanada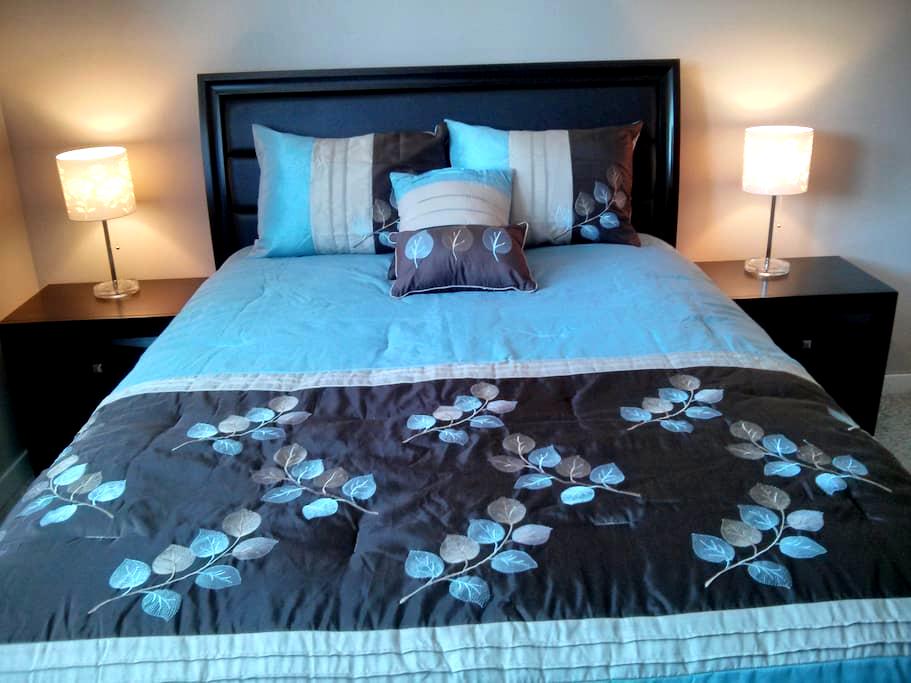 Vaše vlastní koupelnou. Využití kánoe a kol. Lake Okanagan Rotary Beach, Gyro Beach, Mission Creek, v blízkosti parků, MHD, do centra města, nočních klubů, letiště. Zamilujete si svoje místo, protože pohodlné polštář horní posteli, váš vlastní koupelnou, používání kuchyňského a obývacím pokojem, umístění, pěší turistika nebo procházky nebo jízda na kole, a venku prostor. Mé místo je vhodné pro páry, sólové dobrodruhy, obchodní cestující a rodiny (s malými dětmi). Vyzvednout na letišti nebo chrt, domluvit předem.
Můžete použít kanoe s pádly a plovacích vest. Můžete použít kola, protože to je velký cyklistický oblast podél jezera Okanagan a Mission Creek. Budu vás vyzvednout na letišti nebo Greyhound autobusového terminálu, pokud chcete, dejte mi vědět, prosím. Tento dům je jen pár kroků na jezeře Okanagan s velkou pláží, širokými chodníky pro pěší a cykloturistiku. Mission Creek je klidné chůze nebo jízda na kole prostor. Chůze do kavárny a místní nákupy pro elektroniku, sportovní, oblečení atd. Kelowna má mnoho golfových hřišť, vnitřní a venkovní zábavu, divák sport, aktivní sporty - volejbal, cyklistika, pěší turistika, veškeré vodní aktivity, tenis atd, Big White Ski Resort je 60 km (36 mil). Mnoho parků, jezer a řek je obklopen nádhernými horami. Můj domov je asi 1300 čtverečních stop.
V blízkosti jezera Okanagan se svými plážemi a parků a činnosti, jakož i Mission Creek dělá tento zvláštní místo. Jsme blízko do centra. Kelowna má mnoho golfových hřišť, vnitřní a venkovní zábavu, divák sport, aktivní sporty - volejbal, cyklistika, pěší turistika, veškeré vodní aktivity, tenis atd, Big White Ski Resort je 60 km (36 mil). Mnoho parků, jezer a řek je obklopen nádhernými horami.
Very hospitable!
Ryan
2017-01-06T00:00:00Z
Deb was very hospitable had brownies and banana bread made and lots of food choices for breakfast. She was a very nice talkative woman and would stay there again.
David
2017-02-13T00:00:00Z
We enjoyed our short one night stay with Deb, as she is very interesting to chat with. Her home is in a mobile home park near Rotary Beach Park. Although it is a single wide modular home, Deb is in the midst of renovating the addition to the home. The guest room is at the back end of the home and we found it very quiet. The queensize bed was comfortable but the plastic covering the mattress is rather noisy when there is the slightest movement. The room is of average size, but it was a bit crowded with loaded bookcases along most of the walls. The guest bathroom is down the hall, and also houses the laundry room facilities. Deb had many little extras available for her guests – toothbrush, floss & toothpaste, bars of soap, facial tissue. For breakfast she offered to make us anything from pancakes, eggs, French toast, but we opted just for carrot muffins & coffee.
Gail
2017-01-11T00:00:00Z
Great Host and wonderful Woman
John
2017-01-23T00:00:00Z
C'est une hôte vraiment gentille avec qui on peut jaser toute la soirée. Au petit déjeuner du matin elle nous a proposé d'excéllent gâteau. Elle nous as aussi conseiller sur la région et quoi voir. La chambre et la résidence étaient très propre. Je recommande vivement !
Theo
2017-02-16T00:00:00Z
If you are simply looking for a place to lay your head at night while traveling from here to there, this place is sufficient. If you are looking for a Vacation or a Hotel quality stay, I would recommend paying a few extra dollars for somewhere else.
Scott
2017-03-22T00:00:00Z
Great place to stay!
Orin
2017-02-21T00:00:00Z
Deb was very easy to communicated with before staying, and she was friendly when we met. Thank you!
Erin
2017-02-18T00:00:00Z
Typ pokoje
Soukromý pokoj
---
Typ nemovitosti
Dům
---
Ubytuje
2
---
Ložnice
Kelowna, Britská Kolumbie, Kanada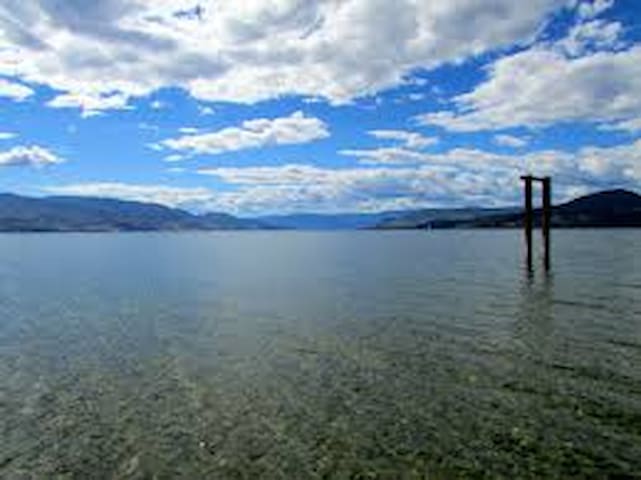 Located within 10 minutes of 5 wineries, 3 lakes, several restaurants, pubs, and attractions. 15min from Kelowna International Airport. 50min from Big White and Silver Star. 2 BD, 2Bath, full kitchen, private entrance and patio.
This is a private walkout basement suite with a patio that has a view of the Okanagan Valley and a little bit of Wood Lake. The space is great for families, couples and more! We are conveniently located in Lake Country between Kelowna and Vernon.
The Lakes is a new subdivision located in the heart of the Okanagan Valley. 15 minutes from the Kelowna International Airport, 25 minutes from downtown Kelowna. We are surrounded by lakes, vineyards, orchards, and lots of activities. There are two grocery stores and many other amenities within a 5 minute drive.
Chris is awesome and really cozy place.. Really liked my stay.. Will coming back next year for sure..
Rony
2016-10-06T00:00:00Z
Although we only had time to stay at Chris' place one night, we wished we had time to stay longer. The house itself is beautiful and has literally everything you needed for a comfortable stay. The location is ideal too, just a short drive from Lake Country wineries and Kelowna. Chris was great in communicating house rules and meeting at the allocated time to give us the keys. Would highly recommend!
Minnie
2016-09-20T00:00:00Z
Christopher and his Wife welcome us with open arms. Everything was clean and ready for us. The place is clean and has all you need. Easy to find with a great view. Overall an amazing experience and we will be back. 5 starts all around
Remo
2016-09-30T00:00:00Z
Amazing place! Would highly recommend this place to anyone!
Vaiseekan
2016-11-20T00:00:00Z
We had a great time in Lake Country, the apartment is amazing and we wished we could have stayed longer! The apartment had everything we wished for, the fully equipped kitchen made a nice Thanksgiving dinner possible. We did a nice hike (that can be done without any driving) to the Spion Summit providing a stunning view. We definitely recommend this place!
Rafael
2016-10-11T00:00:00Z
Great place to stay! A basement apartment but doesn't feel like it as it on a hill and the front opens up to the back yard. Nice covered patio. Spacious inside. Bedrooms are large with a big open concept living space. Kitchen is fully equipped. It was perfect for us. Hosts easy to communicate with.
Maja
2016-11-02T00:00:00Z
Awesome place, so gorgeous and clean. I will def be back. Great views!!
Katherine
2016-10-03T00:00:00Z
Place was clean, modern, spacious and only 15 minutes from the airport. Chris was friendly and went out of his way to get a sofa bed for our group (5 people)
Mark
2016-09-26T00:00:00Z
Typ pokoje
Celý dům/byt
---
Typ nemovitosti
Dům
---
Ubytuje
6
---
Ložnice
Lake Country, Britská Kolumbie, Kanada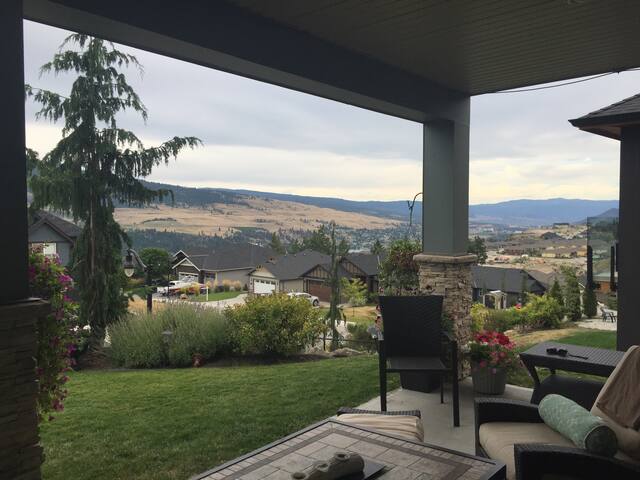 Private spacious suite on lower floor of home! Sunny bedroom and bathroom plus access to family room with 60" plasma SmartTV as well! The only common/shared area is the entrance hallway. The rest of the space is completely private and yours to enjoy. A pantry with kitchen basics is evolving into a kitchenette... see details below. The neighbourhood is quiet and family friendly; close to many wineries and beautiful Gellatly Bay on Lake Okanagan. We are short drive into Kelowna. Welcome!
The bedroom is bright, clean and inviting, with antique furniture and French country accents. A window overlooks a side garden with gorgeous lavender and raspberries growing in season. The queen bed is incredibly comfortable and there is ample room for a child or additional adult on a floor mattress in the adjacent family room. There is a three drawer dresser and closet to unpack and help feel at home, as well as a luggage rack. The private bathroom features a large shower. We offer a Keurig coffee maker, microwave, toaster, dish ware and glassware basics and a fridge with freezer in the pantry. If you need an ironing board and iron, just ask. This space is on the entry level of our home, allowing for privacy while only sharing the entry hallway.
Our Boundary Pines neighbourhood is a family-friendly enclave with schools and parks nearby. A new trail access to the top of the 6 km long 'Mount Boucherie Rush' makes for a great way to get some exercise after long hours driving! Afterwards, check out stunning Mission Hill Estate Winery, only minutes from our home. Many other award winning wineries and excellent restaurants on the West Kelowna Wine Trail are a short drive away. Shannon Lake and Two Eagles golf courses are nearby as is Gellatly Bay Park, which offers beautiful dog-friendly trails and a new wharf. A favourite among locals is family-friendly Pritchard Beach. Some of the Okanagan's gems await you! Welcome!
Debbie is a very nice host. The place is great. We had a nice stay.
Michael
2016-08-05T00:00:00Z
The home and rooms where beautifully decorated, and I loved how private the bedroom and bathroom where while still being a part of the house. We be staying here again next time we come through kelowna.
Colleen
2016-07-03T00:00:00Z
Wow, what a great stay. Debbie and her family definitely deserve the title 'super host'. The room was perfectly decorated, very cozy and clean. They provided all the tips we needed (e.g. a great adress for a local winetour). We felt like home. Thanks again for having us :)
Julia & Christian
2016-07-24T00:00:00Z
Our stay with Patrick and Debbie went very well. This was my first experience with Airbnb however my wife had used this site once before. I was a little hesitant but our hosts made us comfortable. Location-wise, this place was close to all the sites we wanted to see from the wineries to the beaches. We'd come back again for sure.
Mark
2016-09-12T00:00:00Z
Debbie and Patrick surely know how to welcome and make guests comfortable. Their place is such a delight after a hectic day. We wish we could have stayed in this haven for a longer time...
Guillaume
2016-08-23T00:00:00Z
Debbie was kind enough to wait for us though we arrived late at night. Parking was easy and room was clean and tidy. Best part is we have our private restroom.
Rui
2016-08-15T00:00:00Z
My stay at Debbie's place was very nice. I didn't meet Debbie but her husband, Pat, was very welcoming and the space is very comfortable and clean. Their house is pretty close to great wineries! Thanks a lot!
Thomas
2016-08-05T00:00:00Z
Fantastic place where to stay with great friendly owners! Super clean and comfy place!!! Highly recommend to everyone! Definitely we will come back next year!!! Thank you Debbie and Pat!!!
Margit
2016-08-08T00:00:00Z
Typ pokoje
Soukromý pokoj
---
Typ nemovitosti
Dům
---
Ubytuje
2
---
Ložnice
Central Okanagan, Britská Kolumbie, Kanada
Čisté, pohodlné a tiché. A je tu víno! V blízkosti letiště, parky, centra, veřejné dopravy, umění a kultury. Zamilujete si své místo kvůli vysoké stropy, atmosféru, umístění, lidí a názory. Ideální místo pro páry, sólové dobrodruhy, obchodní cestující, a chlupatými kamarády (zvířata). Doporučujeme umělce všeho druhu!
Bright soukromé ložnice s dostatkem úložného prostoru a malý prádelník. Klozet, a klasické dráp nohy vana s ruční sprcha.
Jsme krátké vzdálenosti do supermarketů, hospod, kaváren a vše ostatní, co bude potřebovat walking. Spousta turistických a parků v okolí stejně.
Both Melanie and Trent were very friendly and helpful with tips and responding to my needs. Also concerned about my well being and all. thank you
Patrick
2016-10-28T00:00:00Z
We enjoy our two nights in this awesome appartment. Very welcoming hosts and delicious coffee to wake up in the morning. We would gladly come again!
Jonas
2016-09-17T00:00:00Z
Hele fijne tijd gehad bij Trent & Melany. Alles klopte zoals op hun site staat omschreven en ik voelde me meteen thuis. De gastvrijheid was fantastisch. Dit appartement is zeker een aanrader als je een bezoek wil brengen aan Kelowna.
Robin
2016-10-01T00:00:00Z
We've got warm welcoming from Trent and Melany. The house is located close to everything and very quiet. The house was beautifully renovated and the guest room was better than the photos and super clean. The room was more than enough for us to relax after a lot of summer activities outside and we were really refreshed every morning. We just stayed for 2 night and didn't spend time much indoor, but everything including kitchen and laundry was perfectly ready for the guests. Thanks again Trent and Melany!
Elaine
2016-08-29T00:00:00Z
Great place to stay, good location near everything you'd need. Hosts are very kind and have great communication!
Steven
2016-11-07T00:00:00Z
Trent and Melany made our stay in Kelowna worth while. Their accommodations are a short drive from downtown yet secluded. They are amazing hosts with the urge to please and to create a welcoming environment. We had a splendid visit as they had many recommendations regarding hikes and wineries/cideries in the nearby area. Also the accommodation has a bathtub, which is exactly what you need after a long drive! Overall great experience.
Larissa
2016-08-18T00:00:00Z
Warmly greeted by Melanie who was accommodating to our arrival time. She provided a tour of her beautiful home and made sure we felt comfortable in our stay.
Keel
2016-08-31T00:00:00Z
very nice room with tub, clean and comfortable. I would totally recommend this place. Trent and Melany are very cool people, big smiles and a puppyyyyyyy. A puppyyyyyyy!!!! :)
Tommaso
2016-12-09T00:00:00Z
Typ pokoje
Soukromý pokoj
---
Typ nemovitosti
Dům
---
Ubytuje
2
---
Ložnice
Kelowna, Britská Kolumbie, Kanada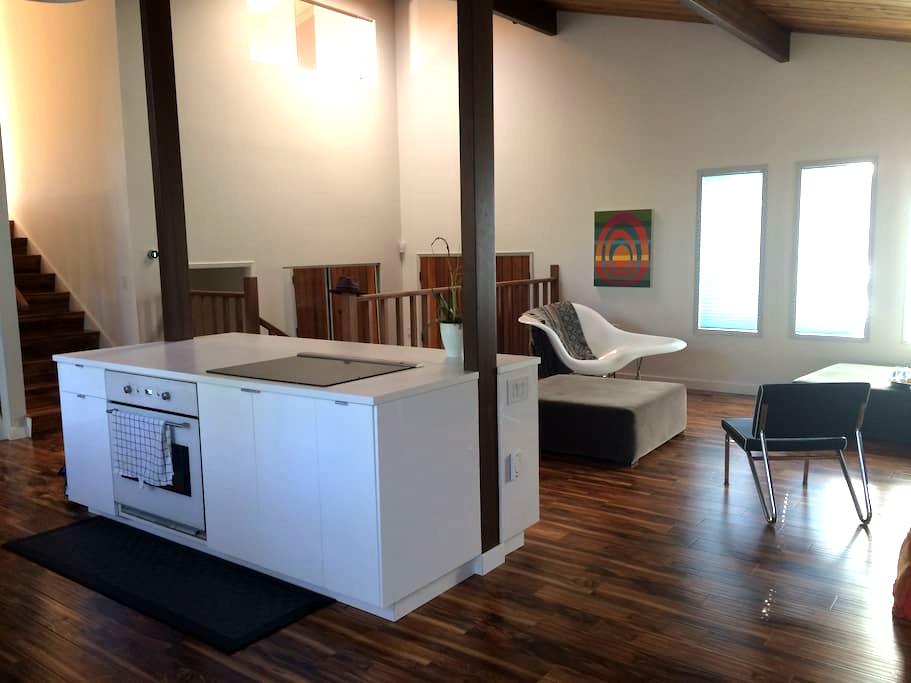 5 - 10 minut chůze od promenádě u jezera, v centru restaurace / hospody, obchod s potravinami, nákupní a Delta Grand Hotel (pro konferenci nebo události). 1 hodina jízdy na Big White, 20-30 minut jízdy na letiště, jen pár minut od vinařství! Můj domov byl právě zrekonstruován, takže vše je zcela nový, svěží a čisté! Je tak blízko ke všemu úžasné, že Kelowna může nabídnout. Je umístěn na velmi klidné ulici. Vlastní koupelna, pohodlné postele, a úložného prostoru. Ideální pro páry nebo sólo cestovatele.
Darci kept me posted on how to enter the house if she wasn't available, and gave me some good suggestions of places to see. Bedroom was very nice, and washroom was also super clean and had a modern feel. Relaxing environment.
Ronjit
2016-08-31T00:00:00Z
Great location. Really nice hospitality from Darci. We enjoyed our stay. Thanks Darci.
Averie
2016-10-14T00:00:00Z
We stayed here for two nights on our road trip to Vancouver. Great place and exactly as shown in the pictures. Situated in a quiet neighborhood so very peaceful. Close to to different attractions and great restaurants! Darci was very helpful and room was equipped with different suggestions on where to go and what to see. Overall a lovely stay!!
Courtney
2017-03-06T00:00:00Z
Darci was very accolades ting, a great host, welcoming and pleasant. Her home is gorgeous- close to the waterfront (within walking to pubs and restaurants!) Highly recommend her!
Carol
2016-08-15T00:00:00Z
Darci's place was very nice. It was clean and it feels like home. Unfortunately we have not met Darci, but we were happy to met her dad. He was very kind. Kelowna is a beautiful city, we walked near the water and have diner by Cactus Café.
Niké
2016-09-12T00:00:00Z
Beautifully renovated home. Very comfortable bed and private bath. We were very happy with our stay and would definitely come back again. It was a pleasure to meet Darci.
susan
2016-09-26T00:00:00Z
The place is very good located, close to downtown, everything is in walking distance. The room and bathroom were very nice and clean. The bed is very comfortable. Good place to stay to explore Kelowna. We enjoyed our stay! There was everything we needed. Thank you Darci.
Anna
2016-08-21T00:00:00Z
The host canceled this reservation 4 days before arrival. This is an automated posting.
Martyna
2016-09-28T00:00:00Z
Typ pokoje
Soukromý pokoj
---
Typ nemovitosti
Dům
---
Ubytuje
2
---
Ložnice
Kelowna, Britská Kolumbie, Kanada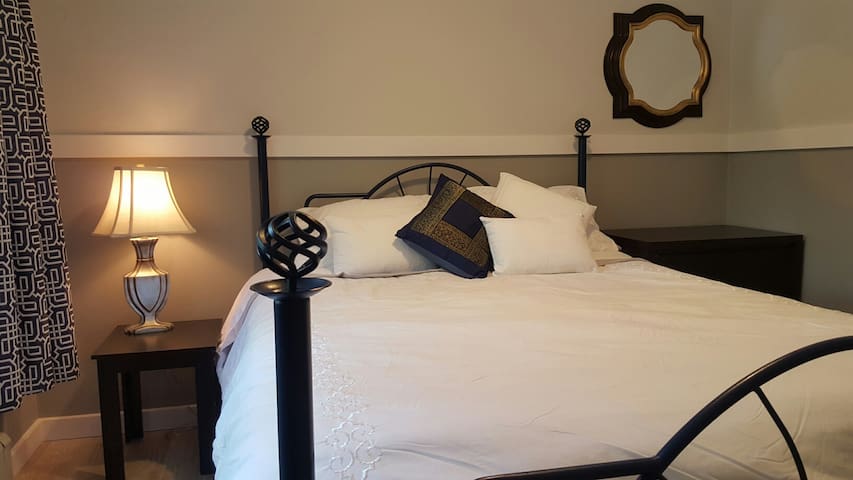 Vítejte v našem čistém, příjemné venkovní prostor k posezení a vychutnat si nádherný výhled. První patro má 2 lůžkový pokoj k pronájmu, včetně vlastního manželská postel, koupelna, velký obývací pokoj, kuchyň podíl ve druhém patře s rodinou.
Sarah was really nice. The suite is beautiful. So peaceful and lots of space. I loved it!
Emma
2016-11-26T00:00:00Z
Yoshimi is a very hospitable hostess. The rooms for guest are clean, spacious and comfortable.
Annie
2016-07-23T00:00:00Z
All was as described
Lana
2016-09-26T00:00:00Z
Spacious living room and quite place. Coffee maker was provided for us to enjoy our coffee in the morning. It would be better if a small refrigerator could be provided and enough towels for each guests.
Denise
2016-07-26T00:00:00Z
Sarah was great! We didn't spend much time just overnight but the bed was so comfortable and the space very welcoming especially for our 3 year old. We will be back the next time we are in kelowna. Thank you!
Teresa
2016-10-20T00:00:00Z
Our group was only there for one night before (flying out early the next morning), but it was a very comfortable and convenient stay. The place is exactly as pictured, clean and very spacious. Thanks!
Lisa
2016-10-02T00:00:00Z
The host canceled this reservation 94 days before arrival. This is an automated posting.
Candace
2016-06-04T00:00:00Z
The host and space were not prepared to receive guests. The bathroom had been recently used and was not cleaned for our use. Towels were not provided and had to be requested twice. There was a TV in the living space but it was on the floor and not set up for guest use. The lower deck does not have any comfortable seating for guests to sit and enjoy the view. The provision of a mini-fridge and means of making coffee/tea would improve the situation for people who do not want to join the family in their kitchen for a basic breakfast.
Monique
2016-07-13T00:00:00Z
Typ pokoje
Celý dům/byt
---
Typ nemovitosti
Dům
---
Ubytuje
4
---
Ložnice
Kelowna, Britská Kolumbie, Kanada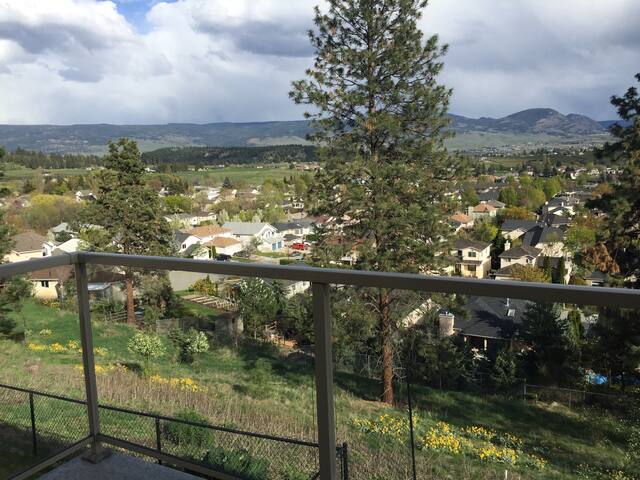 Beautiful home downtown Kelowna, enjoy your private bedroom with a comfortable queen size bed, a 4 pc bathroom, and anything else you need to enjoy your time in Kelowna! Fantastic location, one block away from Sandhill Winery tasting room, Tree Brewery Cidery, and five minutes away from the marina, yacht club, and Cactus Club by the water. Borrow some tennis rackets or a beach volleyball; you're minutes away from the beach at city park!
Excellent location downtown with plenty of space to relax after enjoying the the best Kelowna and the Okanagan have to offer.
Dinning, shopping, beaches, lakes, hockey/concerts arena, cycle path, and more.
Abraham was very respectful to say the least. Him and his girlfriend were a pleasure to stay with. I stayed with my daughter and the were totally accommodating and very friendly with my daughter will stay here again if I come back to Kelowna.
Jay
2016-10-08T00:00:00Z
We had a great stay. The owners were friendly and the room was clean. Close to downtown and the beach. Would highly recommend.
Maegan
2016-09-02T00:00:00Z
Abraham and Tara were really nice hosts and gave as some helpful tips. The room was very clean and small, but we had our own bathroom and could also use their patio and kitchen.
Martin
2016-08-14T00:00:00Z
We had a good night in Abraham 's house. My husband wanted to stay longer in Kelowna after our 3 days vacation(another place) so I contacted Abe for 1 day and he accepted us immediately which was fantastic. This is located exactly 5 minutes away from City Park where we spent most of our days. It was quite at night and we got fresh coffee offered in next morning.
Minyeong
2016-07-25T00:00:00Z
Abraham was very quick to respond to my messages, very friendly and welcoming. The place was very cute and cozy. And the price was great!
Sasha
2016-08-30T00:00:00Z
Abe and Tara, and their cozy home, was a warm welcoming to Kelowna. It is located in an exceptional place in downtown Kelowna; their house is situated near the beautiful near the Grand Delta Okanagan Resort, the serene boardwalk, and Mount. Knox. I couldn't have asked for a better start in a new beautiful city. Over the course of 30 days, Abe and Tara's generosity, care, and hospitality made a new city and house feel like home. I would definitely stay there again, and highly recommend this place for anyone who is seeking a great adventurous, beautiful, and cozy experience in downtown Kelowna, near the best spot to see Kelowna from (Mnt. Knox), and incredible hosts.
Emad
2016-09-30T00:00:00Z
Great, welcoming host! Comfortable bed, super close to downtown. Thanks Abe!
Joel
2016-08-15T00:00:00Z
Great place to stay. Close to downtown and everything. Abraham was quick to respond and was friendly. Didn't have a chance to meet him but the stay was great.
Don
2016-10-02T00:00:00Z
Typ pokoje
Soukromý pokoj
---
Typ nemovitosti
Dům
---
Ubytuje
2
---
Ložnice
Kelowna, Britská Kolumbie, Kanada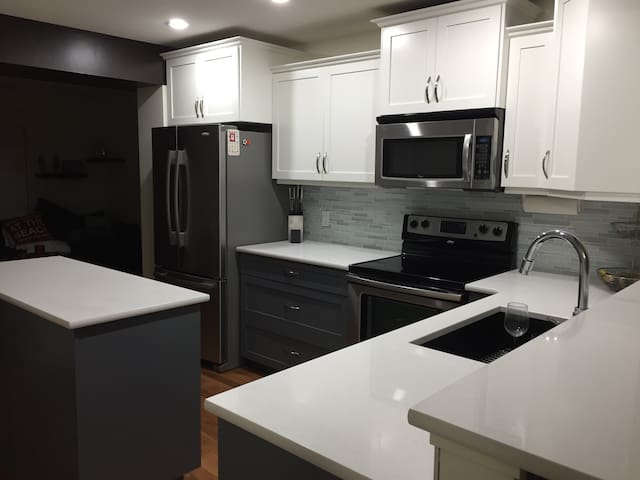 People love the blue room in this 1946 bungalow. The comfortable queen sized bed with reading lights, vintage chest of drawers is in a quiet, clean, colorful room with sky blue walls. 15 minutes walk from the stunning Knox Mountain Park with lake views. Lovely feeling of stepping into a calmer past with all of imperfections and sense of character that come with a heritage home. No children. You will not find another host with as much experience and as many positive reviews in all of Kelowna.
Step in the door and the experience begins. Bright color, heritage furniture, a book shelf full of self help and spiritual books for your use. Colorful walls are hung with the works of the artist owner. People describe it as "quaint", "a sanctuary" and "adorable". In season roses line the front yard and the walk way to the house has welcoming lavender on both sides. Artist's house with the owner's art on every wall. Pieces are for sale. Character house built in 1946 for returning veterans sits in the peaceful north end neighbourhood beneath the trails of Knox Mountain. Walk or drive the road up Knox to see the vista of Okanagan Lake spread beneath. The beauty of Knox Mountain Park with its owls, deer, marmots, eagles and hawks is only 500 meters walk away from the front door. Comfortable Queen Sized bed and small TV with cable. Private room. Private bath unless other room is rented then the bathroom is shared. Guest is provided with fresh towels in the room, and toiletries in the bathroom. The Blue Room is 11 feet by 10 feet. wifi, small cable tv and use of laundry facilities for one load is free. Toiletries, towels and wash cloths are provided. Hair dryer, iron and ironing board upon request. Local phone calls available on house phone for free. Restful, quiet house with no pets or children. Shared use of kitchen including dishes, pans. Barbeque available in backyard. There is a park within ten minute walk. Or sit on the deck at night beneath the moon and stars which are clearly visible because of lack of light pollution. Nice, Queen sized bed is very comfortable. Hostess is a former English teacher and can help with language lessons. Certified TESL and 30 years in high school, college and university as a teacher. Twenty minute walk to downtown Kelowna, one hour to Big White Ski Hill, ten minute walk to Okanagan Lake. Near live theatre, movie theatre, restaurants, art gallery and coffee shops. Visit the wine museum ten minutes away or local museums. Parking available and free in front of the house. For a $20 fee I will pick you up at the bus depot or at the airport. Taxi fare is usually $47. Check out Mad Mango Cafe, Soban Korean Restaurant, Gio's Coffee Cafe and Paramount Theatre. Excellent restaurants, coffee houses and movies with 3D screening within a walking distance. Ideally situated close to lakeshore with a swimming and sun bathing beach. In winter, a public ice skating out door arena is within 20 minutes walk with a skate rental truck next to it. Enjoy the stars on a night skate.3 Three minutes walk from bus route which leads to the bus depot, the Orchard Park Mall or transfers to wineries. The Grand Hotel 15 minutes away is the site where a rental bike business can be found that takes tourists on various excursions including a winery tour. There are two rental bike places within a few blocks on Ellis Street. Kelowna's cultural district is a 15 to 20 minute walk away or three minute walk to the bus. Actor's Studio, Kelowna Art Gallery, many coffee shops and restaurants close by. Ski hill shuttle near by. In very quiet neighbourhood. Ask me about private lessons in art, hand made art cards, photography. I have taught for over 30 years. My goal is to make your stay as pleasant as possible. Ask me if you need picked up from bus depot or airport for a fee of $10. The usual cost by taxi is $47.
The North End of the city is a quiet village. It was built from 1946 to 1950 for the returning war veterans. It housed the mostly Italian workers who ran the fruit packing factory, the mill and was a close knit community. Friday the rugs were rolled back and the house with the upright piano became a community dance hall. Children and older people danced with parents.
Cherie je velice milá hostitelka. Byly jsme u Cherie ubytovane dve noci, příjemný pobyt , doporučuji. Jediná připomínka je ne moc pohodlná postel pro dva.
Eliška
2015-09-05T00:00:00Z
I enjoyed my stay at Cheries' place. I would recommend it.
Lynn
2017-03-21T00:00:00Z
Cherie has a lovely and cozy home. The bathroom is awesome! Cherie is also a wonderful host. Would definitely recommend staying with her.
Jorell
2015-08-20T00:00:00Z
Cherie was a great host and made sure we were comfortable in her beautiful house. Loved all of her artwork! Checking in and out went smoothly, we would stay here again!
Elliot
2017-03-22T00:00:00Z
Beautiful host and home! Perfect location.
Tim
2016-09-13T00:00:00Z
We had a very pleasant stay at Cherie's beautiful home. Great location, gracious host and a cozy room! Thank you, Cherie.
Ksenia
2016-06-18T00:00:00Z
It was a great stay at Cherie's lovely home. She made me feel so welcome and I felt totally replenished during my stay. Beautiful back yard and in a great location, too! I would recommend this fabulous venue to all my friends and family.
diane
2014-08-28T00:00:00Z
This is the second time I have stayed with Cherie in Kelowna. Both times I was attending events at the Delta Okanagan Grand, which is a 5 minute walk from her place. Cherie's home is warm and inviting, she as well is happy to help with any inquires you might have. I would recommend staying with Cherie to anyone looking for a place to rest their head in Kelowna.
Cheryl and Peter
2014-09-09T00:00:00Z
Typ pokoje
Soukromý pokoj
---
Typ nemovitosti
Dům
---
Ubytuje
2
---
Ložnice
Kelowna, Britská Kolumbie, Kanada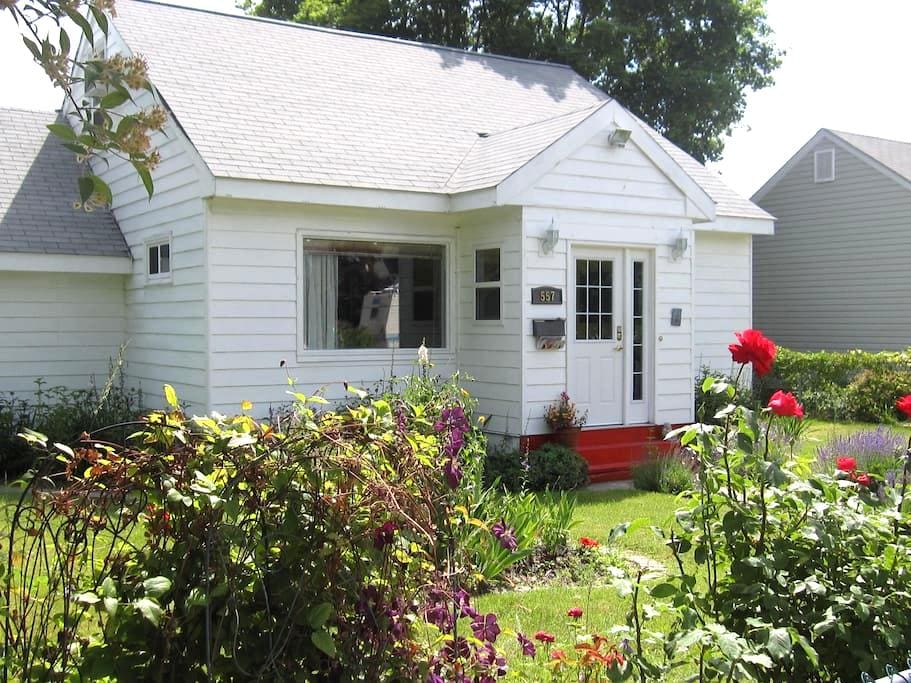 Nachází se na východním okraji města Kelowna (Black Mtn) asi 5 minut od veškeré občanské vybavenosti, 40 minut od Big White Ski Resort. Soběstačný jednotky v nižší úrovni našeho domova (15 z kroků dveře do vchodu). Klidná lokalita. 2 osoby Spaberry Vířivka, Gril.
Pračka, sušička, žehlička, žehlící prkno, fénu, myčka, sporák, lednice, mikrovlnná trouba, kávovar, toustovač, mixér. Plně vybavený kuchyňský: náčiní, nádobí, vaření, atd. 50 "Smart TV, kabel, Wifi, Netflix, Youtube. Vysavač, extra přikrývky, pes deku a misky, budíky, stolní hry. Dodáváme omezené množství spotřebního materiálu: Káva, čaj, cukr, smetana, koření, sůl, pepř, olej na vaření, balená voda, ruční mýdlo, šampón, kondicionér, mytí těla, misky mýdlo, mýdlo myčka nádobí, Mýdlo na praní, Detašovací , sušička listů. Mějte na paměti, jedná se o nižší úroveň apartmá, takže tam bude nějaký zvuk transfer z nahoře.
Co je hezké o našem místě je, že jsme mimo město s krásným výhledem zatím jen 5 minut od všeho, co potřebujeme. Jsme blízko turistických tras a krásné golfové hřiště.
This is by far a bnb experience that surpassed our expectations. If you are considering a trip to Kelowna I would highly recommend staying at this location.
John
2017-03-05T00:00:00Z
Juanita was so kind to us and had great communication. She made everything so easy for us! The space was beautiful with a great view and stocked with amenities- she really goes above and beyond. Would definitely recommend!
Jordyn
2017-01-02T00:00:00Z
The pictures didn't do it justice, we were very impressed when we arrived! Everything was very clean and organized! Juantia provided us with more than enough pillows, blankets and towels! The kitchen was fully equipped and met our every need, there was even spices! Overall a great experience, would definitely stay here again!
Paula
2016-12-30T00:00:00Z
Beautiful clean apartment. Even nicer than in the pictures! We really enjoyed soaking in the hot tub taking in the great mountain and lake views.
Sarah
2017-03-23T00:00:00Z
This is an amazing place to stay! Has all the little things you need (coffee, soaps, etc), more than what you could imagine from a hotel. Extremely comfortable and cozy appartment style suite. Juanita is a quick responder to any questions and even leaves cookies for your arrival. I would recommend this place to anyone in the area! Just an exceptional experience !!
Natasha
2017-02-24T00:00:00Z
Great place to stay! This place had everything you need, and more. She was very accommodating with us as we forgot some stuff. We would stay here again!
Aud
2017-03-30T00:00:00Z
Such a wonderful cozy place. It was perfect for our young family of six. My two old daughters were excited to have their own beds and the playpen was perfect for my toddler. My baby fit comfortably with my husband and I in the king size bed. Lots of great extras, great view and location. Highly recommend this suite. See other three previous review for accurate details on how Juanita made our stay special (didn't feel the need to duplicate what others had already say - as my experience was exactly as they described).
Erin
2017-01-07T00:00:00Z
The accommodations areexcellent
Nobuye
2016-12-20T00:00:00Z
Typ pokoje
Celý dům/byt
---
Typ nemovitosti
Dům
---
Ubytuje
5
---
Ložnice
Kelowna, Britská Kolumbie, Kanada
A beautiful( family friendly) space w 2 bedrooms, 2 bathrooms, views at Shannon Lake, mountains, golf course and picturesque greenery. A huge deck with BBQ, big yard with access to trails. Close to golf, wineries, beaches. Your holiday starts here!
The location is unique, the house is situated in a quiet cul-de-sac, but still close to beaches, golf courses and wineries. The lush back yard is a perfect place for relaxing. There are possibilities for lunches, dinners or picnic baskets, just ask the host. Also possibilities for boat rental. Everything to make it a perfect holiday!
The neighbourhood is quiet with beautiful mature trees, lots of trails. Shopping is nearby as well. Free tennis courts on walking distance. The golf course, wineries are around the corner. The Shannon Lake (Provincial Park) is perfect for fishing or just relaxing on a boat (not motorized)
Renata has great taste. This contemporary flat located in a quiet neighborhood, surrounded by tress, and still with a good view of Shannon lake and a golf course. Nice and good size patio. Functional kitchen with every supplies...including butter, jams, juice..... The photos on the page aren't telling the true story. It's much better than the images. Highly recommend for the winery get away.
Opipi
2016-09-17T00:00:00Z
Nestled in a private and tranquil location, Renata's house is peaceful and quiet, yet not too far from major superstores. View is awesome and we loved the large yard with a hammock great for relaxing. Inside the house everything is clean, comfortable and fully equipped. Renata is very friendly and approachable and makes check in and out a smooth and easy process. Definitely a perfect stay in West Kelowna.
Jasmine
2016-08-30T00:00:00Z
Renata's place was as described and depicted in the pictures. It is clean, comfortable, and I would definitely stay again. A positive Airbnb experience.
Jason
2016-11-13T00:00:00Z
From the moment we arrived this place was so much more than we expected!!! Beautifully clean, well presented, very stylish and extremely comfortable. The host gave every consideration to have items that may have been required throughout the stay available. We didn't have the opportunity to meet our host, with us both having busy schedules, however our arrival and departure were both extremely smooth and we could not have asked for better communication from our host. We had 4 adults stay with plenty of space. 2 bedrooms and 2 bathrooms were extremely convenient. Thank you Renata for allowing us to stay in your lovely property. We highly recommend this property for anyone looking for somewhere to stay in West Kelowna!!!
Genevieve
2015-05-19T00:00:00Z
Renata's rental is lovely has everything you could want on vacation. It is very quiet and peaceful there. It is a bit further out of downtown Kelowna but only about a 10-15 drive to get there. We had no issue getting into the suite and everything went smoothly.
Sam
2015-08-07T00:00:00Z
This was our first airbnb experience. Travelling with kids and a dog we really wanted the convenience of a place with a kitchen and two bedrooms. We were thrilled at the loveliness of this accommodation - from the tasteful decor to the inviting balcony where we enjoyed a bbq'd dinner as well as our morning coffee.
Norah
2016-08-05T00:00:00Z
Renata was a great and super kind host. She was super flexible and the place was clean, cozy and beatifullllll!
Chloe
2016-10-07T00:00:00Z
I enjoyed my stay in this apartment very much! The unit is very private and has its own entrance. The bedrooms are spaced apart and it is very comfortable for four people. The open concept is great and the deck is lovely! The views of the water from the deck was awesome. The unit was immaculate and had everything we needed for our stay. We wanted to move in! We would love to return when we have a chance to stay longer.
Kait
2015-09-14T00:00:00Z
Typ pokoje
Celý dům/byt
---
Typ nemovitosti
Dům
---
Ubytuje
4
---
Ložnice
West Kelowna, Britská Kolumbie, Kanada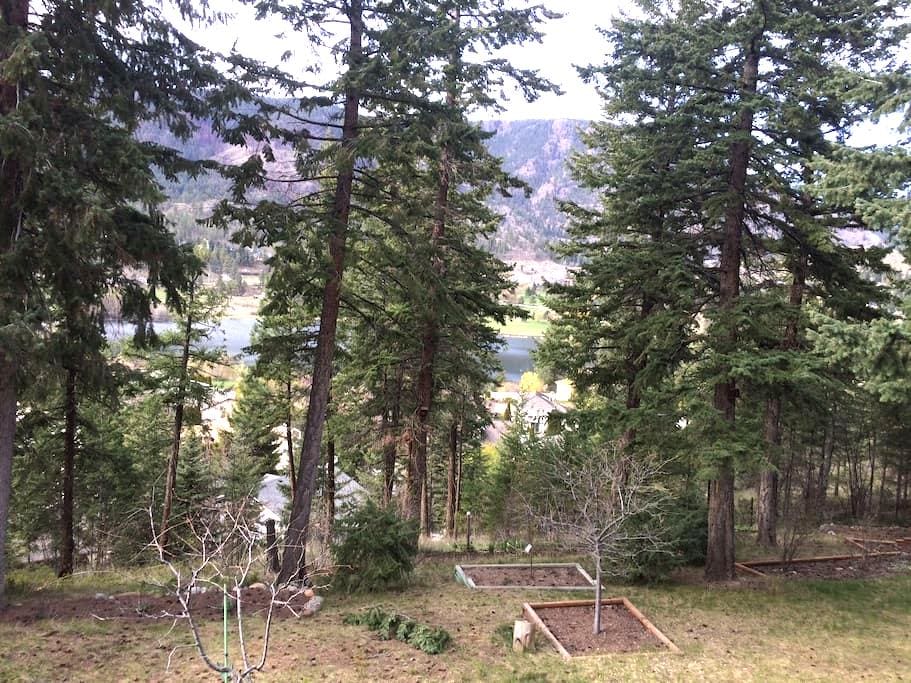 I invite you to enjoy your stay in my cozy 1 bedroom suite in the beautiful Okanagan Valley. Simple kitchen for light breakfasts and snacks,clean bathroom, a cozy room to relax after a busy day. 30 minute drive to Silver Star mountain, close to beaches, rail trail,wineries, golf.
The suite is in the ground floor of my home. Lovely yard and garden and a private front covered patio for your enjoyment. Cozy, comfortable queen bed, clean bathroom with shower, small kitchenette with fridge, coffee maker, toaster oven and small griddle All you need to make breakfast and light meals. Please note it is not suitable for full meal preparation. Private cozy room to relax with fireplace and TV. Parking provided and private entrance.
I love this quiet neighbourhood without sidewalks or street lamps. We have a beautiful view of the spectacular Kalamalka Lake and can walk from home to beaches, a fun neighbourhood pub, the local market store, and easily access the Okanagan Rail Trail. I love to grow food and my backyard has a very productive vegetable and herb garden.
This is a beautiful and cozy place to stay and hosted by an amazing woman! Arlene is and will be the best host you will ever have. The lake is a few minutes drive away and the slopes are 30 mins away! Very convenient if you are driving. Nothing negative to say about our stay! Everything was wonderful! 10/10 would go back!
Edward
2017-01-16T00:00:00Z
Arlene was a great host. We needed to find a place last minute, under unfortunate circumstances, and Arlene's home was welcoming and comfortable. The bed was comfortable, bathroom nice, wifi fast, and kitchen had everything we needed.
Danny
2017-04-02T00:00:00Z
Super close to Biking, Climbing and Hiking in Kalamalka Park. Simple kitchen gets the job done for one burner meals. Arlene is very accommodating and even invited us for dinner on our last night!
Mike
2016-11-14T00:00:00Z
Highly recommend to friends, family and strangers alike !
Spencer
2016-11-27T00:00:00Z
Arlene is very welcoming and also very unobtrusive should you need privacy. Her place is very comfortable and the layout works nicely. We were provided w coffee and tea and some fruit, bread and cheese when we arrived, which was great as we did not have anything with us. Shopping is a short drive away. It is a very limited kitchen but we managed just fine anyway. Adequate fridge, toaster, coffee maker, kettle, crockpot. Thanks Arlene. Your place is great. Wonderful views.
Maya
2017-01-29T00:00:00Z
We had such a lovely time in Arlene's sunny , cozy, private flat. A great place to relax and have some quiet time after our super busy fortnight of travelling.
Laura
2017-01-05T00:00:00Z
What a lovely, comfortable and well-appointed place you have Arlene. Thanks for making me so welcome. Very peaceful and relaxing, just what I needed. Arlene was very welcoming and friendly and easy to communicate with. I really enjoyed staying there and can highly recommend it to anyone.
rika
2016-11-06T00:00:00Z
Typ pokoje
Celý dům/byt
---
Typ nemovitosti
Dům
---
Ubytuje
2
---
Ložnice
Coldstream, Britská Kolumbie, Kanada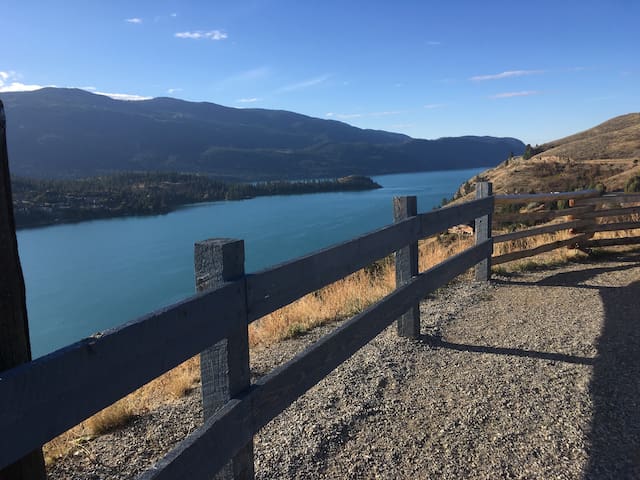 Central Okanagan - Airbnb
:
Průměrně

4.94

z

5

hvězdiček na základě

1150

hodnocení hostů
1

–

18

z

300+ pronájmů domů
Pro zobrazení celkové ceny zadej termín. Mohou být přidány další poplatky a daně.