Great place for hunters ... also perfect for family events in the McIntosh, Watauga, Morristown Corson County area .
Typ pokoje
Celý dům/byt
---
Typ nemovitosti
Dům pro hosty
---
Ubytuje
11
---
Ložnice
Mc Intosh, Jižní Dakota, Spojené státy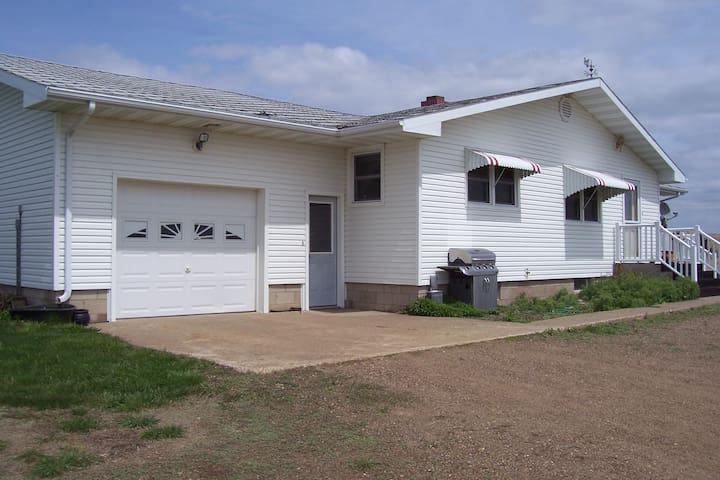 gfdxgyuj kouffhyg hfcfdybv
Typ pokoje
Celý dům/byt
---
Typ nemovitosti
Byt
---
Ubytuje
4
---
Ložnice
New, North Dakota, Spojené státy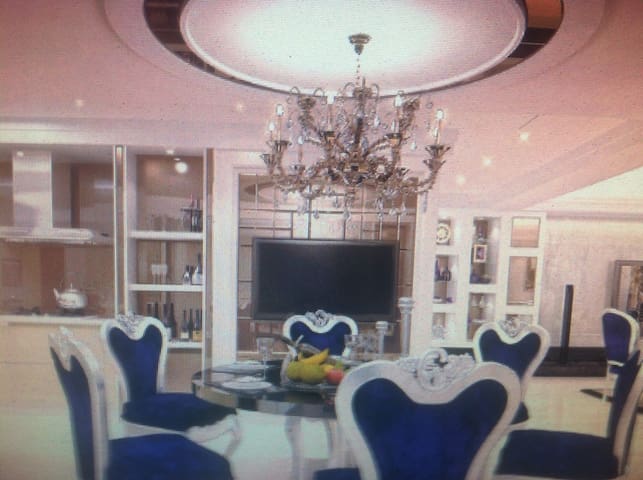 This is a lovingly refinished 1910-era folk victorian rescued from demolition and relocated to the banks of the Cannonball River near Mott, N.D., near the Badlands, Black Hills and in grassland prairie country. The west view to sunsets is so restful and wildlife abounds on the river.
This is a "saved" property, circa 1920, that was scheduled for demolition and moved to the present location. Every attempt was made to renovate this wonderful property and maintain the existing character of the dwelling _ there are some signs of its age _ chips in the old enamel sink, for example _ but those are part of the charm.
You'll find that you have plenty of privacy, but feel to walk around and stop in a say hello to whoever you meet. The downtown is small, but friendly.
Lauren sent great directions and responded quickly to our questions. We had a wonderful visit at the Cannonball Cottage. It was the perfect place to relax and enjoy solitude as well as being a good home base for exploring the Badlands and Teddy Roosevelt National Park. It was a little drive to the park, but very scenic and relaxing.
Betsy
2016-07-17T00:00:00Z
For a trip back to my home town, it could not have been a better place to stay. The view of the prairie and the cozy cottage made for a very nice stay. Clean, comfortable and with everything we needed to feel like our own home. The overnight temps were 10 below zero and we stayed warm and toasty as we played cards, told stories and truly enjoyed ourselves well into to the early morning hours. Loved it!
David
2016-01-17T00:00:00Z
Had a great experience at Cannonball Cottage. Will be back
Adam
2016-10-30T00:00:00Z
Cannonball Cottage is worth any detour from the highway with its whimsical, well-stocked interior. The wrap-around porch makes for a great setting for homemade meals and the sunset.
Claire
2016-09-08T00:00:00Z
Fabulous and Funky lovely cottage. Great place to relax by the river. We felt completely at home with Adventure Cat. Highly recommend and we would definitely return!
kymara
2017-02-24T00:00:00Z
Lauren was a great hostess (though we never met). She communicated well via email and gave us a lot of information about the area, which was helpful. She even let us borrow her brothers kayaks, which we did not end up using. The cottage was just what the pictures describe. The locations is remote and quite. It was a very enjoyable place to stay. We would recommed it!
Krystal
2014-09-01T00:00:00Z
We very much enjoyed our two nights at the cottage. Lauren anticipated our needs and let us know a grocery store in Mott would not be open on Sunday, our arrival day. She suggested the Enchanted Highway which we took and found charming. The Cottage was clean, cheery and well equipped so we ate some meals there. And Lauren left a wonderful bottle of wine for our enjoyment. Highly recommend if you want an out of the way place. It reminded me of the town I grew up in Iowa.
Doris
2016-09-12T00:00:00Z
Lauren was very nice and easy to communicate with, and her lovely cottage is very clean and filled with art. Thanks for her hospitality. The wine was delicious. We love the sorrounding area. Every morning and evening, we have pheasants, rabies, deers and many other kinds of birds visiting us. My favor thing to do was sitting at the back porch and watching sunset. Laura suggested us some interesting places. We had a wonderful stay.
Julie
2014-06-26T00:00:00Z
Typ pokoje
Celý dům/byt
---
Typ nemovitosti
Dům
---
Ubytuje
4
---
Ložnice
Mott, North Dakota, Spojené státy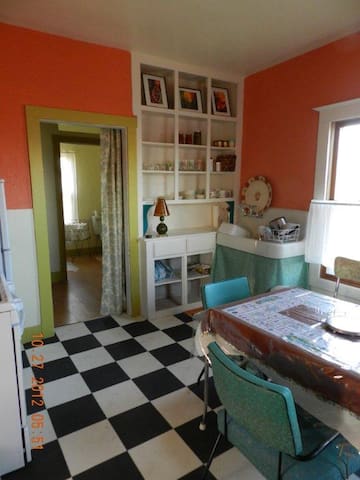 hfftfv nitfv jfcbkjvv
hfftfv nitfv jfcbkjvv
Typ pokoje
Celý dům/byt
---
Typ nemovitosti
Byt
---
Ubytuje
4
---
Ložnice
Hettinger, North Dakota, Spojené státy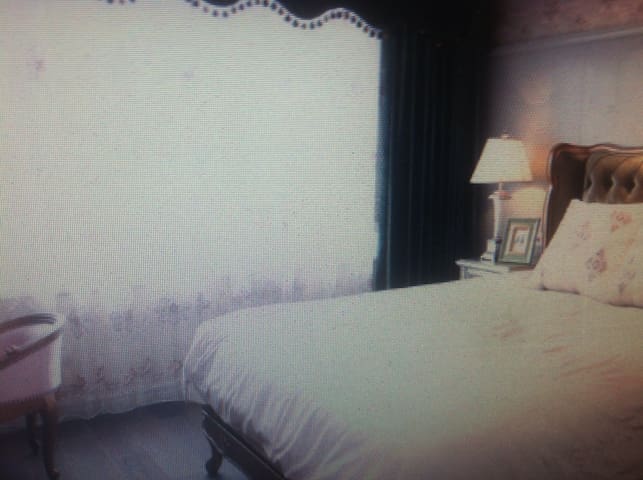 Keldron - Airbnb
:
Průměrně

4.5

z

5

hvězdiček na základě

58

hodnocení hostů
Pro zobrazení celkové ceny zadej termín. Mohou být přidány další poplatky a daně.