El apartamento está a pocos metros de las maravillosas atracciones en Victor Harbor, incluyendo restaurantes, tiendas y restaurantes, la playa, actividades para la familia, y la vida nocturna. Te encantará la ubicación central y su proximidad a la isla de granito. El apartamento cuenta con instalaciones modernas y es ideal para parejas, aventureros en solitario, y viajeros de negocios.
Would recommend 100%, great place, great location and perfect for relaxing in style
Joel
2016-12-24T00:00:00Z
Another perfect stay at the apartment. We loved it
Martin
2017-01-02T00:00:00Z
The apartment was lovely, clean and full of natural light. Sheralyn was very helpful and accessible. The welcome wine and chocolates as well as the stocked coffee and tea were an added bonus. The bed was comfy. The location was close to the main street and the beach. The apartment complex was pretty dated but as soon as you step into the apartment it's like it's brand new.
Louise
2016-09-29T00:00:00Z
Everything was perfect. Clear instructions and a very welcoming letter. The apartment is very stylish with modern classy fit out. Could not fault our stay. Thanks heaps ! We will be back in a few months :)
Martin
2016-10-02T00:00:00Z
This first floor apartment was modern, clean and quiet. It is centrally situated with free parking at the rear of the building. Upon arrival there was a half bottle of local wine and chocolates - a nice touch. Although we did not meet Sheralyn there was no trouble obtaining keys and gaining access. There was no wardrobe or other provision for hanging clothing. We would certainly stay here again.
Peter
2016-11-04T00:00:00Z
The complex is a little dated, but the apartment itself is beautiful and new - exactly as pictured. We had a great time staying here, feeling right at home upon arrival. We appreciated the lovely gift of wine and chocolates alongside a handwritten welcome note. The bed was extremely comfortable and the TV screen in there was a perfect addition. The location was great, right in the hub of all the shops and the beach. Thanks Sheralyn.
Stefanie
2017-01-05T00:00:00Z
A very nice apartment in a historic building in the centre of town. great place to stay to visit the area.
Petyer
2017-03-21T00:00:00Z
A very convenient location. The photos on the website are a true indication of the property. Sheralyn was excellent with communication to us prior to our arrival. The unit is part of a property called Smugglers Inn and has true historical value in Victor Harbor. Would recommend a stay here.
Wayne
2017-02-25T00:00:00Z
Typ pokoje
Celý dům/byt
---
Typ nemovitosti
Byt
---
Ubytuje
2
---
Ložnice
Victor Harbor, Jižní Austrálie, Austrálie
Beautiful sea views from this super large one bedroom apartment. Hear the ocean and conveniently located only 200m to the beach with direct access through the sand dunes. 5 min walk to Bomboras café and short walk to the river, bike track to Victor
This beach house has beautiful sea views and is conveniently located in a popular street so close to the beach. The apartment comprises a large bedroom, open plan living, kitchen and bathroom. Fully fenced, landscaped garden and green lawns surround the home. Simply enjoy the comfort this beach house offers. A superb location for a holiday. The bike track to Middleton and Encounter Bay is only 500 m away. Close to Goolwa supermarket and shopping or stroll down to Bombora Cafe at Goolwa Beach. The home offers 1 bedroom with double size bed and Double Sofa bed in the living room 1 bathroom Open plan living area Kitchen Split Air conditioning Children and adults are considered additional guests. Doona and pillows supplied. Towels and linen are not supplied. However, if you require towels and linen they can be supplied at $30 per set.If additional cleaning is required additional charges will apply. Note there is a very well trained blue heeler dog on the premises who gets on well with both adults and children. I want to ensure that you are comfortable if you have any special requests please do not hesitate to ask…..I will do my best to accommodate your needs. In consideration of neighbours. Please no parties and no noise after 10pm. Thank you Min 7 nights Christmas, New Year, now no minimum for Easter and 3 nights long weekends. However please feel free to contact me for a special rate for a shorter period of time. Thank you
We had a great time at this lovely apartment in Goolwa. The view from both the living area and the bedroom is absolutely fantastic - the pictures don't do it justice. The location is just as good; only a walk to the beach and a cafe for espresso. Both our dogs were very comfortable in the back yard which was fully fenced and secure. However, there is a small chance that the apartment occupants down stairs may also have dogs, which means they would all have to share the yard. Tricia was very helpful when this happened to us and offered many options to us in the case that the dogs didn't get along.
andrew
2015-10-06T00:00:00Z
Tricia was very prompt and pleasant in her communications both during the booking process and leading up to our arrival. The apartment was very clean, the heating, fridge, stove, microwave, bed and bathroom were all clean & in good repair.
Elizabeth
2016-10-02T00:00:00Z
Great location, close to the beach, good views and lovely place to stay.
Rachel
2017-01-19T00:00:00Z
Just loved the locale and the stunning, ever-changing coastal views from the apartment. Perfectly situated for our long evening walks along the beach and then easy access to everywhere we wanted to visit on the Peninsula.
Michael
2016-02-03T00:00:00Z
This place has gorgeous views and is very close to the beach. We loved how easy it was to walk there, even with lots of gear for kids! Working with Tricia was very easy.
Kim
2017-01-13T00:00:00Z
Perfect little shack with beautiful views.
Natasha
2015-11-04T00:00:00Z
The house is in a great location on a quiet street with a beautiful view. There was a bit of initial confusion about the gas & electricity not working, but Tricia is very friendly and was able to answer any questions we had. Look for the folder of information she leaves you!
Maddie
2015-12-13T00:00:00Z
Tricia's villa was very peaceful , superb views and falling off to sleep with the sound of waves was beautiful ! The children loved playing in the backyard and our groodle had his own sundeck . The air conditioning was fantastic, the beds comfy and the water pressure was fantastic . The kids loved the huge bath and when we had dinner , it was a million dollar view to relax with. Tricia was great to communicate with and the rose garden was a delight to see. A place where time stands still and holiday memories are created . We can't wait to come back next month!
Rita
2017-01-28T00:00:00Z
Typ pokoje
Celý dům/byt
---
Typ nemovitosti
Byt
---
Ubytuje
5
---
Ložnice
Goolwa Beach, Jižní Austrálie, Austrálie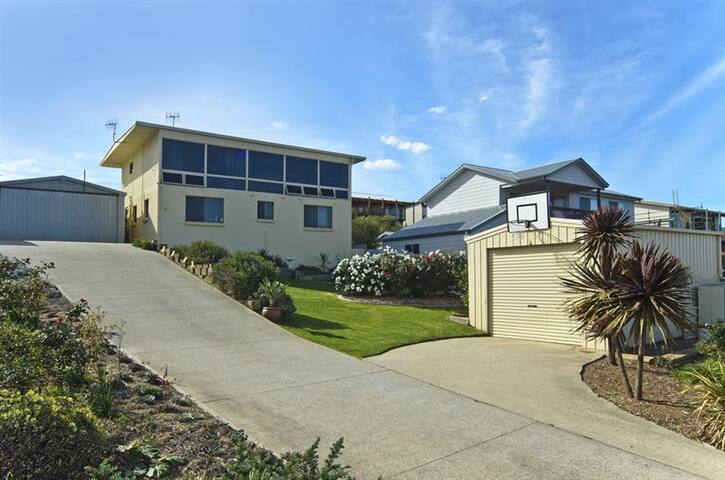 從寧靜苗圃曼納姆路不遠處的位置,我們的3英畝塊是一個安靜的地方和鄉村的感覺放鬆。停留片刻,或只是在晚上。我們驚人的自助式公寓是溫馨的一對夫婦有家庭般的舒適留英寸配有設備齊全的廚房,開放式起居區。浴室和洗衣設備。歡迎您來享受我們的美麗的花園和戶外娛樂區,燒烤,養活我們的雞和羊! Knotwood ......這不是你所期望的!
我們的空間是獨一無二的,因為它是一個自包含的公寓設有自己的車道和停車場,在穆雷大橋鄉的邊緣,但可以方便地訪問所有的設施。它是安靜的,你可以享受我們的大塊的鄉村感覺。你甚至可以幫助我們餵雞,收集雞蛋,或者去養活我們這兩個瘋狂的寵物羊。我們有充足的停車場的一個船,拖車,摩托艇或額外的車輛。
我們的社區是在城市的邊緣半農村,但鎮中心僅5分鐘車程,而且只有5-10分鐘的河流和滑雪場所和艇下水的地方。穆雷大橋有很多的購物設施,餐館和娛樂設施的方式來提供。景點包括河遊船從斯特儲備工作(船長驕傲,穆雷探險,MV Barrangul),船長的小屋博物館,高爾夫球場,保齡球,Battlearena激光標記,客串電影,賽道和賽馬。推薦短途旅行在該地區Monarto動物園,舊警署卡林頓和舊Tailem鎮附近Tailem彎。
The home had been freshly renovated, with very functional design. It had everything I needed, was nicely decorated and very comfortable. Lyn met me on arrival and showed me around (including a lovely garden area).
Kristine
2017-04-11T00:00:00Z
The apartment is very well appointed with a full kitchen. A covered outdoor area is magical and inviting!! Wonderful hosts and great place to stay.
Christine
2017-04-07T00:00:00Z
Typ pokoje
Celý dům/byt
---
Typ nemovitosti
Byt
---
Ubytuje
3
---
Ložnice
Murray Bridge North, Jižní Austrálie, Austrálie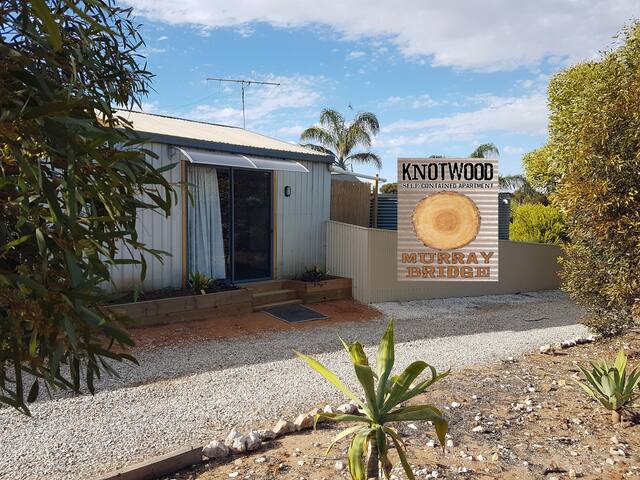 Great place...very relaxing
Adrian
2016-08-08T00:00:00Z
The space was spotlessly clean, quality linen and comfortable beds. Jane communicated seamlessly. It is beautifully quiet and peaceful. We loved the view. I enjoyed the path to go on morning jogs and we hired bikes to ride to Port Elliot . Absolute gem!
Elizabeth
2016-04-04T00:00:00Z
The unit was exactly as listed. Fabulous position. Awesome views the kitchen was well equipped. It had everything. Bed super comfortable. Great little area at the back for our pooch. Made the drive from Queensland so worth it. Will be happy to stay again.
Peter
2017-02-05T00:00:00Z
5* Host. Perfect location! This place comes with all the trimmings for a great price. From the bedrooms to the kitchen this apartment exceeded our expectations. Would look to stay here again in the future definitely. Josh & Sarah.
Josh
2015-09-30T00:00:00Z
Jane's place was a delightful place to stay. Very clean and comfortable with a great selection of books. We will certainly be making a return booking.
Diana
2016-08-01T00:00:00Z
Our host Jane greeted us on arrival and she helped us with dinner suggestions for the local area. The home was very tidy, well appointed and had a great bookshelf with a wide variety of books. The back courtyard area looked very inviting for a quiet meal. We were only able to stay for one night as we were on our way to Kangaroo Island, but we would have loved to have stayed longer as the house is very well set up.
Susan
2015-12-11T00:00:00Z
Thank you Jane, we had a wonderful time at your place. It 's perfect for a couple and the backyard was a blessing with the warm weather we experienced while in Victor! Greetings, Laila & Gerrit
gerrit and Laila
2015-12-06T00:00:00Z
The host canceled this reservation 4 days before arrival. This is an automated posting.
Karly
2016-01-25T00:00:00Z
Typ pokoje
Celý dům/byt
---
Typ nemovitosti
Byt
---
Ubytuje
4
---
Ložnice
Encounter Bay, Jižní Austrálie, Austrálie
Situé au cœur de Victor Harbor sont Smugglers Inn Studio Apartments. Le studio avec son propre salon et balcon commun est parfait pour un séjour de courte pause ou une escapade plus jusqu'à 6 jours. L'appartement dispose d'un lit queen-size et un canapé-lit. Vous êtes littéralement à 2 minutes à pied de la rue principale de Victor Harbor et un loisir 5 minutes à pied du pont-jetée et la plage. Ou si vous vous dirigez dans votre voiture, vous êtes à 13 minutes de Pt Elliot, 20 minutes à Goolwa.
Great location very close to the main attractions, prompt reply at short notice from Mike.
Laura
2017-01-26T00:00:00Z
Thanks for having us, The apartment was lovely and clean & in a great location! Fitted the 3 of us nicely! And thankyou for breakfast!! :)
Elizabeth
2016-10-09T00:00:00Z
The host canceled this reservation 64 days before arrival. This is an automated posting.
Bianca
2016-09-22T00:00:00Z
Expect to be charged an additional fee after you leave. Overpriced for what it is and check other sites cause it's advertised cheaper elsewhere.
Donna
2017-01-14T00:00:00Z
Typ pokoje
Celý dům/byt
---
Typ nemovitosti
Byt
---
Ubytuje
4
---
Ložnice
Victor Harbor, Jižní Austrálie, Austrálie
We arrived easily and found the key to let ourselves in. View on Blue had a great furnished set up, with a nice view. The only thing we'd change was some better outdoor lighting so we could stay on the balcony longer to enjoy the sea breeze.
Rubi
2016-10-15T00:00:00Z
Derek
2017-02-14T00:00:00Z
Lovely stay , Julia was very helpful in makesure we new exactly where to pick up keys and find the place .. great views and wonderful place to relax and unwind
Emily
2016-11-07T00:00:00Z
This accommodation was fantastic and absolutely beautiful inside. Very close to the beach and Granite Island, amazing views. I would definitely return.
Cameron
2016-10-12T00:00:00Z
Views were great, relaxing time just wish we had another night there!
Eric
2017-03-14T00:00:00Z
Typ pokoje
Celý dům/byt
---
Typ nemovitosti
Byt
---
Ubytuje
4
---
Ložnice
McCracken, Jižní Austrálie, Austrálie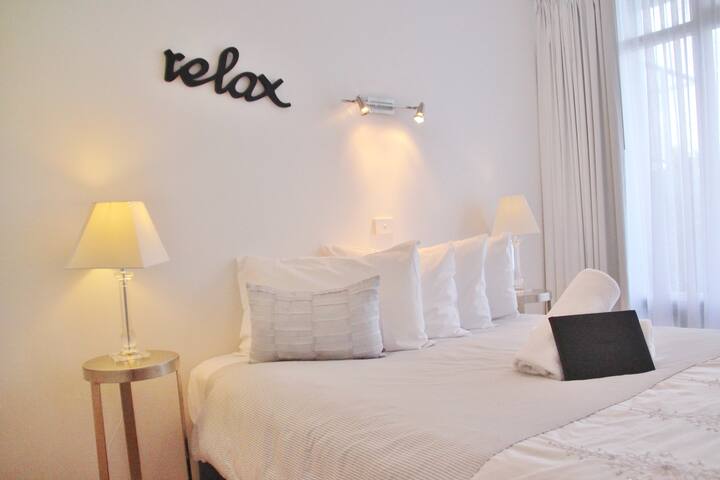 Each unique apartment rooms are designed by professional design team to make you feel the beauty of accommodation.
Typ pokoje
Soukromý pokoj
---
Typ nemovitosti
Byt
---
Ubytuje
3
---
Ložnice
McCracken, Jižní Austrálie, Austrálie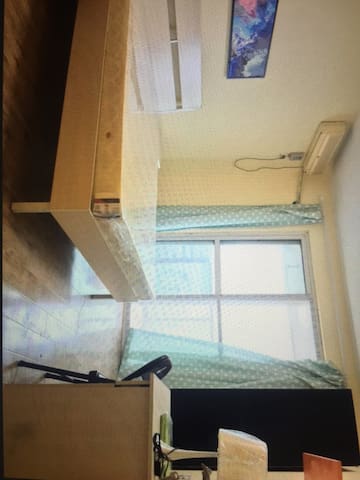 Feel like taking a holiday or just a weekend away in Victor Harbor?I have a 3 bedroom Ocean View Luxury Apartment with all you need for a short or long stay. At the right time of year you may even see whales from the balcony *MINIMUM OF 2 NIGHT STAY*
Karla's was lovely from the moment we arrived! My Nephew absolutely loved seeing the cockle train going past (and so did the adults). The apartment has everything and more! Great location to the Centre of Victor and the beach. The weather was bad on our first day but the apartment was comfortable to chill and relax. Watching the lightning show from the balcony was a highlight of the trip! I would definitely return here. The (SENSITIVE CONTENTS HIDDEN) maps didn't take us to the property so this could be fixed. Thanks again for a wonderful stay
Sherrie
2016-12-28T00:00:00Z
Absolutely amazing, the apartment was clean and very well furnished, beds were comfortable and Definitely a couples getaway. Thank you for having us and hopefully will be back again next year!
Janine
2016-01-09T00:00:00Z
Karla was fantastic! We had issues booking through air bnb. This had nothing to do with the owner though. Thanks for helping us out and having an amazing night accommodation.
Sam
2015-10-04T00:00:00Z
My family of 3 kids stayed at this apartment as we wanted to be close to the beach. It was excellent, lovely big rooms, very comfortable, excellently furnished and with everything we needed. Keys were organised for a very late check-in. The views from the balcony over the sea were amazing. The home was beautiful and filled with everything we needed. I would highly recommend this stay for anyone visiting Victor Harbor and wanting a relaxing quiet stay.
Gismon
2017-01-28T00:00:00Z
We loved staying at Karla's apartment! What a lovely place! Very spacious, clean, well-equipped, and great view!! Thanks Karla!
Chewn+Tim
2017-01-07T00:00:00Z
This place is amazing , so many basics that other places do not provide plenty of kitchen utensils ect , this firm but comfortable Water pressure is very good The lift to get up and be a bit scary as the doors slam and they take a long time to close
Jenna
2017-03-12T00:00:00Z
Superb! Manager excellent to deal with. Accommodation immaculately clean and tidy. Great location. Karla clear and easy to communicate with. We would love to return to this accommodation.
Jeremy
2015-07-11T00:00:00Z
We really enjoyed our stay at Karla's apartment, it was very clean and they were very flexible and accommodating. We enjoyed having the cockle train just below the window and appreciated the tea and coffee provided. It's wonderfully located for a holiday in Victor.
Alison
2016-03-30T00:00:00Z
Typ pokoje
Celý dům/byt
---
Typ nemovitosti
Byt
---
Ubytuje
6
---
Ložnice
Hindmarsh Rd, Victor Harbor SA 5211, Australia, Jižní Austrálie, Austrálie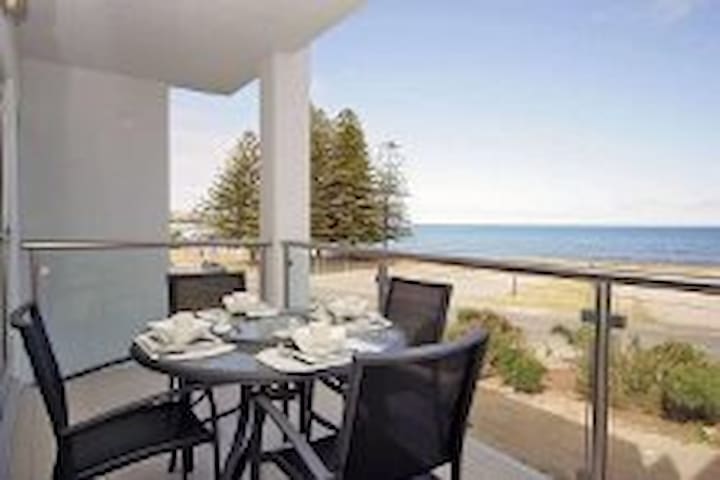 Studio apartment for a couple seeking peace and quiet in the heart of the beautiful Fleurieu Peninsula, situated halfway between historic Strathalbyn and Goolwa. Our location is ideal for exploring the wineries of Langhorne Creek, browsing the antique shops in Strathalbyn or visiting the beaches and coastal towns of the South Coast. The studio is attached to your host's house, but has its own front door and is completely independent of the main building. Access to in-ground heated pool.
The large open plan sleeping and living area comprises a comfy double bed, seating area and kitchenette ideal for preparing simple breakfasts (provisions provided) and snacks. A spacious bathroom offers a large bathtub and shower with a separate WC. Large bifold doors open out from the studio onto your own private deck overlooking the country side with views toward Lake Alexandrina. From the deck you have access to an enclosed heated in-ground pool. For the adventurous traveller, your host David can arrange (at an additional cost) a trial instructional flight in his gyroplane offering spectacular views of the South Coast, Murray Mouth and Fleurieu country side.
Best and peaceful place to stay in Goolwa region, David and Sally are great hosts and very friendly!
Saravanan
2017-03-20T00:00:00Z
Typ pokoje
Soukromý pokoj
---
Typ nemovitosti
Byt
---
Ubytuje
2
---
Ložnice
Finniss, Jižní Austrálie, Austrálie
Very welcoming and helpful. The accommodation was comfortable and it was clearly thoughtfully appointed. Thanks Diann, it was much appreciated.
Justin
2016-07-10T00:00:00Z
The host canceled this reservation 4 days before arrival. This is an automated posting.
Zade
2016-09-27T00:00:00Z
Diann was an awesome host, she was very good with communication from when we first enquired about the place up until the end of our stay. The motel itself was perfect for my girlfriend and I, very well kept and everything was clean and tidy when we arrived. Checking in and out was an absolute breeze and Diann even had wine and chocolates left out for us on arrival! On top of that we were surprised with rose petals on the bed as well (we stayed for Valentine's Day). This area is very quiet which was nice, and all the main shops and beaches of Victor were literally a 2 minute drive away. Also to note, the bed was extremely comfortable :) Thanks for having us Diann, would definitely stay here again in the future!
Sam
2017-02-14T00:00:00Z
Diann went to extra lengths to make us feel comfortable. Not only was there a very comfortable bed with a choice of pillows but a well stocked fridge and food cupboard. My husband was competing in a triathlon on the morning after and Diann was happy for us to use the room all day which was very helpful. I would definitely recommend Tis Bliss to others.
Catherine
2016-03-16T00:00:00Z
Typ pokoje
Soukromý pokoj
---
Typ nemovitosti
Byt
---
Ubytuje
2
---
Ložnice
Victor Harbor, Jižní Austrálie, Austrálie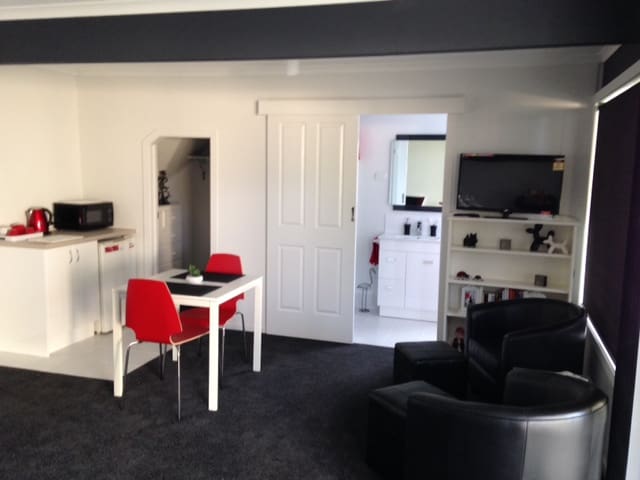 nothing like portrayed in the add,it is a very scruffy one of a group of three units. Very very minimally furnished,no ducted air conditioning
Marlene
2016-12-26T00:00:00Z
Typ pokoje
Soukromý pokoj
---
Typ nemovitosti
Byt
---
Ubytuje
2
---
Ložnice
Strathalbyn, Jižní Austrálie, Austrálie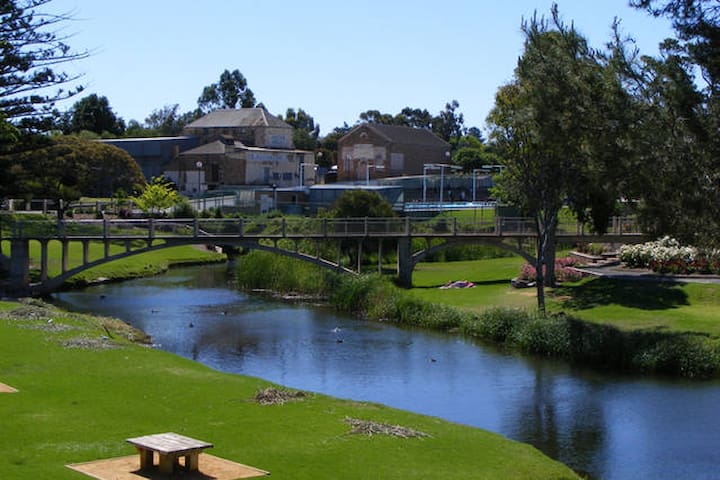 Julie was a great host and provided a professional and easy booking experience. The accommodation was even better than we anticipated. The townhouse is in a quiet yet central location; we parked our car in the lockup garage when we arrived and everything was within walking distance. Everything provided in the townhouse was clean, modern and well appointed. Julie has thought of everything and made it a home away from home. I'd recommend the accommodation to anyone wanting to stay in a homely place close to the best of Victor Harbour.
Jenny
2016-03-16T00:00:00Z
We really enjoyed our couple of nights in Victor Harbour in this very comfortable and well equipped accommodation. It is centrally located for shops, cafes etc with a great view over the bay.
Cherian
2017-03-22T00:00:00Z
The host canceled this reservation 32 days before arrival. This is an automated posting.
Max
2017-01-16T00:00:00Z
We had a great stay. My husband and I stayed here with my parents while they were in Australia visiting from the States. Our trip to Hamilton Island was canceled last minute due to a cyclone, so we booked a last minute trip to SA. Julie responded quickly to our same-day request to stay at her place. Check-in was easy and the place was comfortable for all of us. We spent our time exploring the peninsula and the Mclaren Vale wine region. So much fun! Would recommend the place and the location.
Jaime
2017-04-02T00:00:00Z
I would like to thank Julie for going beyond I helping me. The TownHouse is in a wonderful position at Victor Harbour walking distance to shoping center, opposite the harbour. Wonderful walk along shore and out to island. Walking to visitors attraction. It was a beautiful home with lovely furnishings and very comfortable furniture. Everything was there for our comfort. There was nothing that could have been added they have thought of everything to make stay perfect. Thank you Julie
Maggie
2016-05-27T00:00:00Z
We had a wonderful time down at Victor Harbor in this beautiful house. It was in a fantastic location, with great views and close to everything. Even though we picked the coldest time of year to be there we still had a wonderful time! Thank god for heating!
Michelle
2015-07-13T00:00:00Z
Beautiful place, home from home, exactly as described. Can't wait to book our December 2017 vacation now (and perhaps 2018 & 2019..). Thanks Julie, you are amazing. Cheers. John
John
2017-01-15T00:00:00Z
Awesome stay. From the sea views to the Duke of Edinburgh steam train right outside our back window. Close to Victor Harbor sights. Would definitely stay again
Nigel
2015-10-26T00:00:00Z
Typ pokoje
Celý dům/byt
---
Typ nemovitosti
Byt
---
Ubytuje
4
---
Ložnice
Victor Harbor, Jižní Austrálie, Austrálie
Our lovely top floor apartment has amazing views of Granite Island and the beach is a short 5 minute walk. We have two balconies to sit out on and enjoy the view. With a brand new, fully equipped kitchen you will have all you need for a break away. A parking spot is provided so easy access to family friendly activities in the town centre and in close by Port Elliott makes our apartment well located.
We DO NOT supply bed linen or towels. Outside of towels and bed linen we supply everything else. We also have tea and coffee and even have a coffee machine (we have some ground coffee beans available too)! The Apartment is our holiday home and somewhere we love and cherish. Please treat the space as you would your own home. Please do not park on the grass at the front of the property.
The apartment is situated on the main road between Port Eliot and Victor Harbor making access to these areas super easy, with the stunning Horse Shoe Bay Beach just up the road. Major supermarkets are located down in Victor Harbor but we do have a BP Petrol Station a short walk down the road in case you need emergency milk or bread! There is also a Dominos Pizza there also. In the other direction from the BP is a bakery which has delicious cakes and this is also walkable.
This accommodation is good value for money with a great view!
Tania
2017-01-05T00:00:00Z
a very positive experience. great communication from the owner. very clean and great views from the balcony
chantelle
2016-11-04T00:00:00Z
Fantastic location, clean and comfortable. Lovely views of the sea and granite island. We enjoyed fruit picking in the backyard...what a bonus! A home away from home :)
Naz
2017-03-12T00:00:00Z
We loved our stay at Rebecca's apartment, she was very helpful to deal with and gave great communication. Mostly everything we needed was in the apartment, it had a great view too. The apartment had obviously been updated recently so the place felt fresh and new. We would be happy to stay again. Thank you for having us!
Erica
2016-12-29T00:00:00Z
Typ pokoje
Celý dům/byt
---
Typ nemovitosti
Byt
---
Ubytuje
4
---
Ložnice
Hayborough, Jižní Austrálie, Austrálie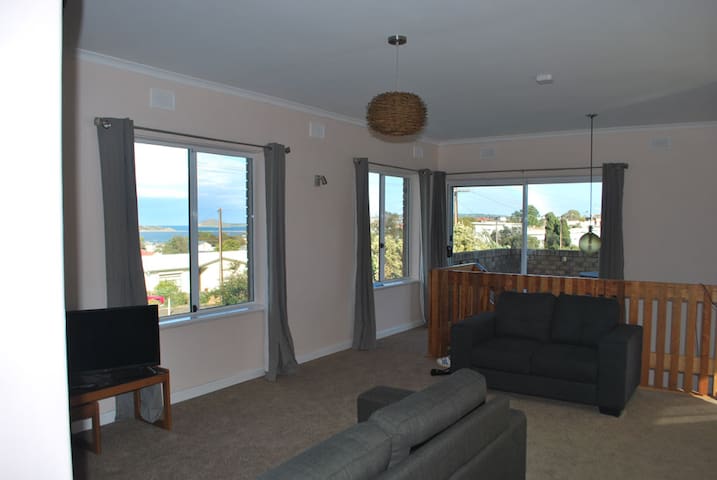 Everything as advertised. Guests will not be disappointed.
Steve
2016-09-10T00:00:00Z
We had the perfect weekend. The house was clean, well set up and spacious. The canoes were a lovely bonus. I highly recommend Denice's accomodation.
Chloe
2016-02-22T00:00:00Z
A cosy split level place. We enjoyed our time in Meningie. I would gladly stay here again. Denice knows how to go above and beyond.
Rod
2016-11-09T00:00:00Z
What a treat! 2 days of 5 star accommodation. Spa bath, hot home made bread, crisp linen and white fluffy towels...not anything at all missing from this beautiful place. Kayaks were supplied which we loved. Take time out and spoil yourselves. Thank you Denise for everything
Elizabeth
2016-04-24T00:00:00Z
A really nice house, Denice was great to communicate with, all round a really good stay!
George
2017-04-08T00:00:00Z
Warm, cozy & comfy! Greeted by the delicious aroma of fresh baked bread, pretty & comfortable furnishings and a blooming garden. Beautiful linens, including soft fluffy robes. A lovely bonus is a park bench for two across the street facing the lake, perfect for an afternoon glass of wine. Denice is a charming hostess who was gracious & attentive.
Robin
2016-09-24T00:00:00Z
Thank you Denice for sharing your beautiful cottage with us. We thoroughly enjoyed everything about it. There was nothing you hadn't thought of. The smell of fresh baked bread upon opening the door truly made it feel like we were home. The cottage was comfortable, well stocked and very inviting. You should be very proud of the rental property you have created. We loved it and thank you for everything!
Janie
2016-05-04T00:00:00Z
Typ pokoje
Celý dům/byt
---
Typ nemovitosti
Byt
---
Ubytuje
4
---
Ložnice
Meningie, Jižní Austrálie, Austrálie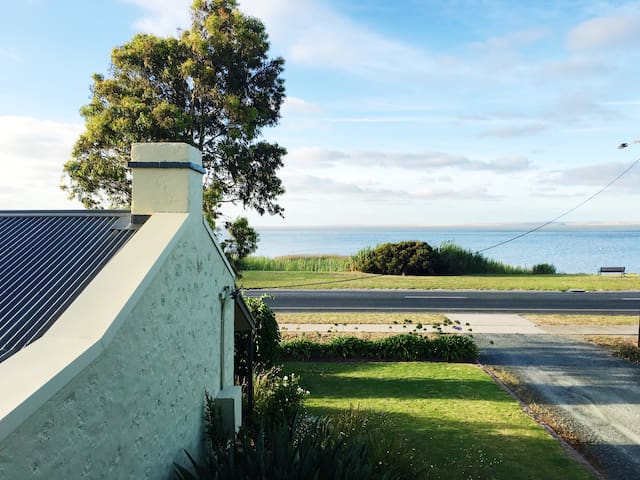 Stayed for several days and found the apartment to be well equipped and in good condition. The location was great and kitchen allowed us to cook from there when we wanted too. We didn't get to meet Fiona but she left detailed instructions which meant everything went fine. For the price, we felt it was great value for money and would definitely look to stay here again if holidaying in the area in the future.
Shannon
2016-07-24T00:00:00Z
Fiona was very helpful with all our enquiries and responded quickly to our requests for information. The surroundings were very quiet due to it being winter. We were the only people in the apartments at time. The view over Encounter Bay is magnificent. Apartment was clean and tidy. The bed was very comfortable as well as the chairs in the lounge. The heater was very effective as the weather was cold most of the time. Appreciated the warm heat vented to the bedroom. The doona was stained. We discovered this when we checked to see if it was a feather one as I am allergic to feather and was sneezing a lot. We enjoyed our stay and found it very relaxing.
Sheila
2016-06-28T00:00:00Z
Thankyou to Fiona for a wonderful stay and being accommodating to our needs. We absolutely loved relaxing on the front balcony with such a beautiful view. Would definitely recommend & visit again.
Melissa
2017-01-29T00:00:00Z
A beautiful view from the front room and deck. A great value for ocean front view. We would book again-- the true test of a great place!
Theresa
2017-03-07T00:00:00Z
Typ pokoje
Celý dům/byt
---
Typ nemovitosti
Byt
---
Ubytuje
4
---
Ložnice
Encounter Bay, Jižní Austrálie, Austrálie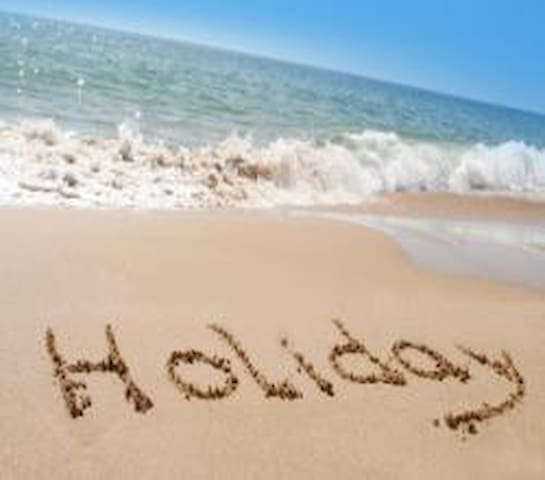 Pro zobrazení celkové ceny zadej termín. Mohou být přidány další poplatky a daně.