Take in true Delta hospitality in this charming cottage located in the heart of Greenwood. Right across the street from Little Red Park, walking distance to downtown, Yazoo River & Yazoo River Trails, this home is ideal for visitors craving a taste of the Delta.
The Northeast Greenwood neighborhood is full tree lined streets, friendly neighbors, and is a wonderful place to run, walk or bike.
The term "charming" accurately describes this beautifully decorated home, which is full of southern character. It is easy to find in an interesting, quiet neighborhood. Brantley has thoughtfully prepared a detailed description of her home and the surrounding area along with suggestions for dining and local activities. Also, she provides brochures with the added bonus of a surprise to take home. She quickly responded to emails and answered questions before and after we arrived. The beds are comfortable, the kitchen and bath are well-stocked, and the furnishings are delightful. As a native delta girl myself, I promise you will have a dose of southern hospitality at its best if you stay here. It is a hidden gem, which will not remain a secret for long!
Paula
2016-07-13T00:00:00Z
The house was perfect for our trip to visit family! Exactly what we needed, beautifully decorated, and in a great location!
Aryn
2016-09-23T00:00:00Z
It was an absolute honor to be Brantley's first guests! Our entire experience was great from start to finish. Brantley was very easy to get in touch with and very willing to help us out with suggestions for activities in the area. The house was super easy to find and located in a beautiful part of town. We had no problem getting in and were amazed at how gorgeous the house was (even better than the pictures)! We cooked dinner and spent the evening Netflix bingeing--loved the Apple TV! If it wasn't raining we would have enjoyed the porch with its cute patio lights. In the morning we enjoyed fresh coffee and homemade muscadine jam on English muffins supplied by Brantley. The place was clean, comfortable, and everything you'd hope a southern cottage would be. I highly recommend this place and hope to visit again!
Kait
2016-07-11T00:00:00Z
I can't say enough to describe what a thoughtful and gracious host Brantley is. She went above and beyond to make our trip a wonderful stay. The home was wonderful and warm. We immediately felt as if we were in a home away from home.
Paul
2017-03-14T00:00:00Z
Brantley's home is amazing! Comfortable, beautifully decorated, and so close to the shops and restaurants in Greenwood. We would have walked had we not run the Viking Half Marathon that morning! We had never stayed at an AirBnB before, and Brantley answered my many questions quickly and was so friendly. Brantley thoughtfully left a list of local restaurants and shops with great descriptions. Brantley also graciously let us check-in a little earlier than scheduled since we were in need to a post-race shower. We are already planning our return trip for next year!
Jessica
2017-03-26T00:00:00Z
Everything was great and accurate! Great home!
Michael
2016-12-11T00:00:00Z
This home is a perfect location for everything Greenwood. It is decorated wonderfully and so much more comfortable then staying in a hotel.
Esther
2016-12-30T00:00:00Z
Charming may be an understatement! Brantley's place is absolutely gorgeous, with beautiful décor and regional flair. The neighborhood was also very nice and quiet, and conveniently located. Brantley was incredibly accommodating and very responsive to any questions I had. My friends and I thoroughly enjoyed our time there, as it was a perfect place to relax and rejuvenate and Brantley included a guide of suggested places to visit in Greenwood. We were so glad we chose this place and will definitely be back!
Treshika
2017-01-01T00:00:00Z
Typ pokoje
Celý dům/byt
---
Typ nemovitosti
Dům
---
Ubytuje
4
---
Ložnice
Greenwood, Mississippi, Spojené státy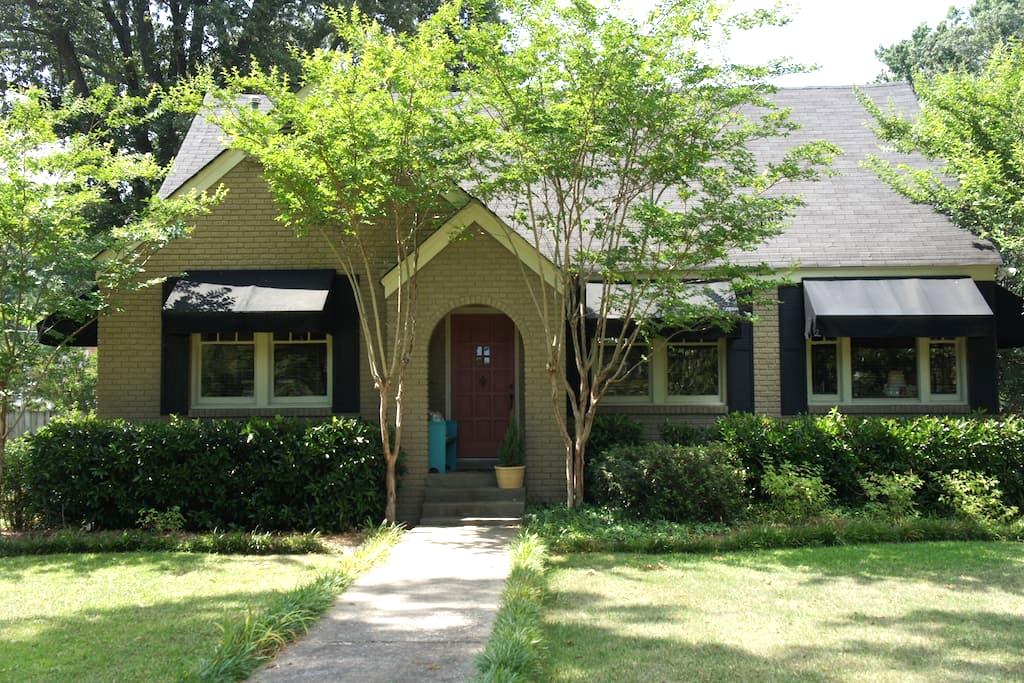 This was one of the best AirBnB I've been to. Maybe we've been lucky and Lisa liked us, but she was incredible, welcoming us with a good bottle of wine ! The rooms were absolutely amazing, beautifuly decorated, spotless, and I would have been happy to stay there for a couple of months ! We will be happy to come back probably next year if the place is not crowded with tourists from all over the world...
Florent
2015-05-03T00:00:00Z
Typ pokoje
Soukromý pokoj
---
Typ nemovitosti
Dům
---
Ubytuje
4
---
Ložnice
Yazoo City, Mississippi, Spojené státy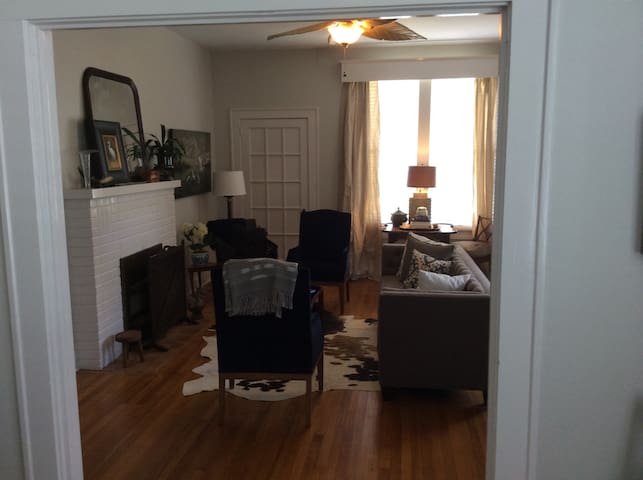 Enjoy your stay in this charming 1920's cottage, located in the historic town of Canton, MS. Canton is famous for it's bi-annual flea market, being the movie capital of the state of MS and for it's Christmas festivities on the historic square.
Historic quaint and charming home in beautiful Canton, MS. Sleeps 8
Beautiful historic charm in a quaint and safe neighborhood.
The Corner House is precious. Susie had the air condition on Frozen was easy to contact. Would definitely stay again.
Jenipher
2016-09-24T00:00:00Z
Susie was incredibly hospitable and went above and beyond to make sure we had everything we needed. The house is gorgeous and was more than we ever could have imagined. It was perfect!
Savannah
2015-10-25T00:00:00Z
Susie and her Corner House were great! The house with its antiques was just a fabulous place to stay - perfect. Susie is a wonderful host. The house was ready for us. Our arrival was later than expected, but Susie had the lights and A/C on for us. It was a cozy, comfortable, and very unique place to stay.
Shirley
2016-06-19T00:00:00Z
The house is awesome and Susie took care of the Christmas decorations. Everything was cozy and clean except the tub we had to clean a little bit.
Claire
2017-01-02T00:00:00Z
Warm welcome, lovely house. The house is huge, nice and tidy. I would definitively come back without hesitation. Thank you for having us
Erik
2016-06-06T00:00:00Z
The house was adorable and we absolutely loved our stay there. However, the host charged us an "extra person" fee even though only 7 people stayed the night and the listing boasted sleeping capacity of 8, because 3 additional people stopped by briefly earlier in the evening, though they didn't spend the night. Beware of unspoken rules with this host! Apparently "events" consisting of friends quietly chatting early in the evening will earn you an extra fee. I was highly disappointed to receive this information after we had so enjoyed our stay (and left the house in impeccable shape and followed all rules that were set out by the host in advance, might I add).
Lindsey
2016-01-10T00:00:00Z
Susie was wonderful. Her place was perfect and beautiful. We had two small children in our party and they took naps and we overslept and missed check-out by nearly an hour. Susie and her acquaintance were so kind and patient with us. We felt horrible about it but was able to breathe a bit easier knowing that no one was going to send out the national guard :)
Té
2016-01-18T00:00:00Z
The pictures do not do this home justice! Susie and her husband are both friendly and accommodating, and checking in was a breeze! Cannot wait to come back.
Shannon
2017-03-05T00:00:00Z
Typ pokoje
Celý dům/byt
---
Typ nemovitosti
Dům
---
Ubytuje
6
---
Ložnice
Canton, Mississippi, Spojené státy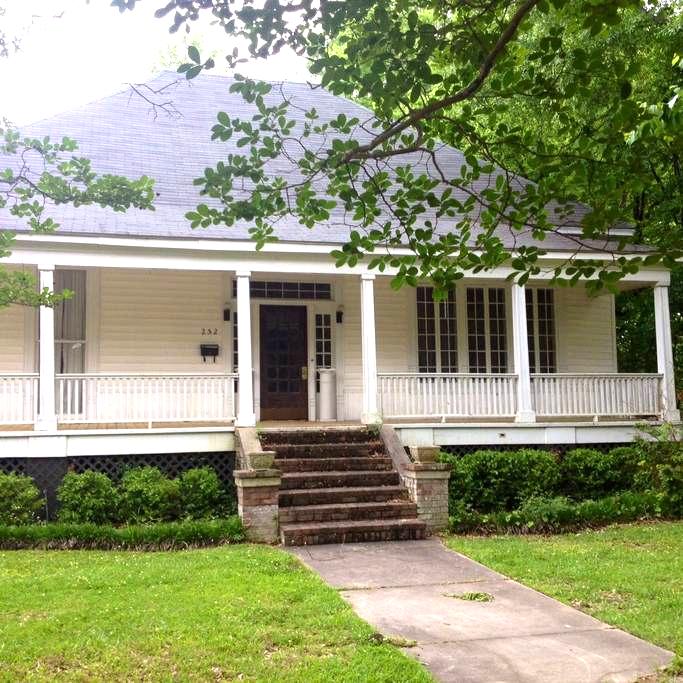 Pro zobrazení celkové ceny zadej termín. Mohou být přidány další poplatky a daně.