Want quiet solitude for peaceful relaxation surrounded by forest, flowers and birds? Want quick access to the best quiet sports, state parks, and cosmopolitan attractions in southern Wisconsin? Stay in your own apartment upstairs in our country home. And, now that we have added a Tiny House to the property, you can bring some friends for a total of 6 people (see separate listing and pics at the end of this one).
The perfect retreat for one or two couples (or three couples if you add the Still Point Tiny House - a separate listing). Note that we offer generous discounts on the Tiny House if you add it to your booking. Read to the bottom of this description to find out more. You will stay in the upstairs of our country home, an apartment offering a separate bedroom (with room for additional convertible sleeping in the living area or on the screened porch), ¾ bath, full featured kitchen, cozy dining area, small office area for writing, living area with comfortable seating, natural skylighting, woodstove, and all the comforts of the modern home (wifi, HDTV with multiple satellite stations and BlueRay DVD player as well as a BlueTooth enabled stereo sound system so you can bring your own music). Please note that the wifi is from satellite service that limits our monthly data, so extensive video streaming is not an option. However, you will have access to our DVR and the many movies and program recordings we have saved. You will enter via the private spiral stair to your own screen porch with room for dining, relaxing, or even sleeping in the comfy bed. A private bedroom with queen sized bed, two dressers, and a large closet will make you feel right at home. There is plenty of space for relaxing and dining at the breakfast bar or adjacent table with room for four. A small woodstove (and perhaps a trip to the sauna) will take the chill off any cool evening. There is a separate zoned thermostat to control central heat and air conditioning, as well as a whole house fan to refresh indoor air without the use of air conditioning. The kitchen has everything a cook needs: large refrigerator and freezer, gas cooktop and oven, large double sink, dishwasher, microwave, stainless steel cooking pots, wine rack, quality table ware, coffee maker and burr grinder, blender, slow cooker, cutting boards, good knives, napkins, placemats, plenty of storage space for groceries, and all the utensils you always wish you had on vacation. If you can't find it, we probably have it downstairs for you to use. We'll keep on hand some essentials like basic spices, cooking oil, etc. When we have excess in our veggie gardens, we will share with you. Also, at the bottom of the spiral stair is a gas grill. We even have a charcoal Weber if you prefer. The bathroom, like so many other parts of the property features handcrafted cabinetry by the owner. You will enjoy the custom built shower. But, if the weather is not freezing, you must experience the outdoor shower adjacent to the beautiful gardens and tucked off the deck for privacy (signaled with a flag system). Once it gets colder, you may want to try the cedar sauna in the nearby studio building. Centered on our 9 wooded acres, you overlook a large deck and fire circle (dry wood available at low cost for evening campfires) surrounded by our extensive flower and veggie gardens. There are two short trails through the property, perfect for enjoying nature close up. Whether you come for the outdoor activities (bicycling, birding, hiking, cross country skiing, river paddling, and many other nature experiences) or you just want to melt the stress away in quiet solitude reading a good book in an idyllic setting, you are just a short drive away from the cosmopolitan attractions (fine dining and entertainment) offered in nearby Madison and other smaller urban communities. Note that you will stay on the second floor of our country home and have private entry access through an outdoor spiral stair with an emergency exit through the interior stairway. The two house levels are curtained at the bottom of those stairs leading to our main kitchen and laundry area. Guests are welcome to use the laundry by making arrangements with us. Although there can be minor sound transmission between floors, rest assured that your privacy will be respected. Having said that, while using the deck, fire circle, and grill, it would be impossible for our particular worlds not to cross. We feel that our guests become part of our household. We enjoy interacting as much or as little as desired. Please note about weekend pricing, which does not show up on the opening view of our listing, although it is shown on the calendar. The weekend rate is $200/night for Friday and Saturday, with a 2 night minimum. Each additional guest (beyond 2) will be charged $25/night for any night of the week. If you also rent the Still Point Tiny House (see separate listing), we offer a 25% discount for it. That makes it more affordable to bring friends and provides a third bed, as well as its own private bathroom. And if you decide you want to come, but prefer to have exclusive privacy for your party alone, we will discount the Tiny House 50% (assuming you don't use it) and will block it from other renters. Yes, you do pay a bit more for that privacy. You may also find us by searching the Web with our name, Still Point Country Retreat. Basically the same info, but we think prettier. We want to book exclusively through Airbnb because there is insurance that protects both parties. There is a link on our website directly to this listing.
Although we are located very close to Madison and other urban areas, we live in one of the most rural townships in southern Wisconsin. Known for its lush dairy and cropping farms, we are surrounded by working farms, woods, and quiet roads that invite walking, jogging, and bicycling.
Joe & Kathi went over and beyond to help make our experience more enjoyable by helping us with booking a river kayak trip!
Amie
2016-09-02T00:00:00Z
Kathi & Joe were great hosts. All communication with them was friendly and handled quickly. I was surprised at the secluded nature of the country retreat and found it to be peaceful and inspiring. The space reminds me of a lakehouse I grew up going to as a kid except really clean and with some impressive woodwork (by Joe himself). Check out the large, upstairs, screened-in patio with a bed and table on it that makes it feel like a high class camping experience. Hosts were more than friendly and such interesting, smart people. I really enjoyed their home and conversation.
Tim
2016-09-26T00:00:00Z
Kathy and Joe are the perfect hosts. It is hard to believe that they haven't been doing this for a very long time. The place has a lot of character and is in tip top shape. It is perfectly secluded, and New Glarus is quite close if one wants to have a nice meal out. During the winter the screened bedroom is not in use. Would love to go back and stay when it's warm enough to enjoy the bedroom porch, such a great idea.
Nirvana
2017-01-10T00:00:00Z
Our stay at the Still Point was fantastic. Kathi & Joe made us feel like old friends visting their home. They were very communicative throughout the process. We had a 9 month old baby and Joe was able to quickly create a child gate to block the stairs and make it safe for the baby to crawl throughout the place. The property itself is very charming and thoughtfully built. We enjoyed sleeping on the porch, taking a hike on the adjoining trails, taking a shower outside, grilling dinner on the BBQ grill and hanging out around the bonfire at night. Joe & Kathi were available throughout our stay making sure we are comfortable and had everything we needed for the stay. I'd recommend this to anyone looking for a quick getaway from Chicago
dhiraj
2016-08-01T00:00:00Z
We could not have felt more welcomed or attended to by Joe and Kathi. This uniquely beautiful and peaceful place is an ideal retreat from the world. The top floor of this fabulous house was all ours....lovely bedroom, living room, amazing kitchen and dining area and our favorite, a screened porch with a bed and dining area. We could not have been more pleased. We had a fire (set up for us by Joe) and used the outdoor shower...the grounds and outdoor areas are most wonderful. Great hosts and amazing space....we will return!
Cathy
2016-07-27T00:00:00Z
Joe and Kathi have a very unique and special spot at Still Point and one night was certainly not enough. They have put together a space that is thoughtfully appointed, entirely complete, and enveloping. Honestly, you could easily blend into this space for quite some time. As avid bikers and kayakers we will definitely be booking Still Point again when we are able to enjoy the rural roads and streams and enjoy the outdoor spaces, esp. the screened porch and fire pit. Super lovely, thanks Joe, you will see us again!
Jennifer
2016-03-16T00:00:00Z
The location and amenities are wonderful at Still Point. Joe & Kathi are tremendous hosts. The weekend experience greatly exceeded are expectations, from the location, to the fire pi,t to the sleeping on the screened porch (with temperature dipping below 40). We can't wait to return.
Tom
2016-10-11T00:00:00Z
Joe and Kathi are wonderfully attentive hosts, and welcome you into their home as part of their family. the house is even more beautiful than the pictures, comfortable and has everything you could need, and if it doesn't, they will get it for you. kathi's gardens are spectacular and the surrounding forest and farmlands make it a real retreat, especially for city folks like us.
stephanie
2016-07-23T00:00:00Z
Typ pokoje
Celý dům/byt
---
Typ nemovitosti
Byt
---
Ubytuje
4
---
Ložnice
Belleville, Wisconsin 53508, Spojené státy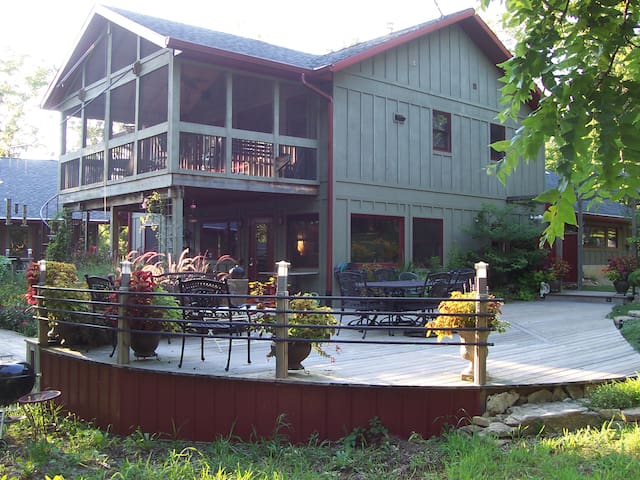 The cottage is situated in the Wanhangdu Road to walk from Jingan Temple and within the District, close to 889 yueda!
Hope to create a comfortable space to bring you a journey of life is not the same experience ~ * orders please consult, if not timely reply, please wait patiently, I will reply you see; You need to fill in order detailed information: name, ID number, such as live several fill several; You need people stay consistent with orders to fill in, or without reception; I hope to give guests more cottage living conditions; also hope that the guests take it as their home treatment, can maintain indoor environmental health. * * * such as check out the master found the house health situation is not acceptable, the deposit will be charged an additional 10%~50% as a special cleaning fee! * * * such as check-out when the owner found items or repair damaged, will be charged an additional deposit as compensation for 50%~100%! * * * the owner does not want to receive special cleaning fee or compensation, so please guests abide by, I hope we can become friends, the cottage
Typ pokoje
Soukromý pokoj
---
Typ nemovitosti
Byt
---
Ubytuje
2
---
Ložnice
, Rhode Island, Spojené státy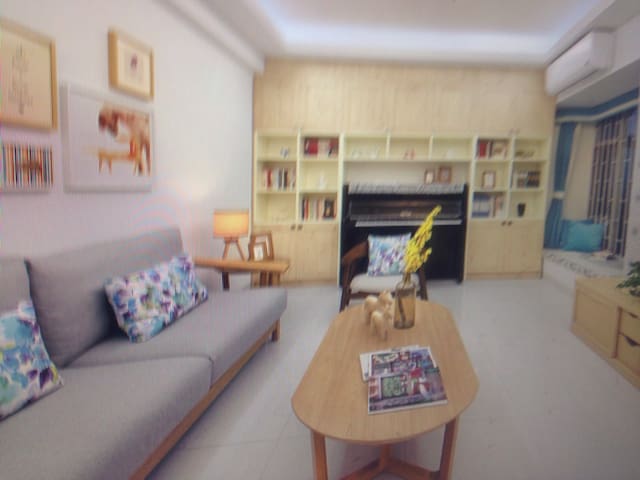 This 17 room Colonial Estate is charmingly decorated throughout, and features a large kitchen and utility room with new appliances, large outdoor grill, fire pits, wrap around porch, sunset deck, large patio, pond, walking trail, four or more bedroom
Typ pokoje
Celý dům/byt
---
Typ nemovitosti
Byt
---
Ubytuje
4
---
Ložnice
Platteville, Wisconsin 53818, Spojené státy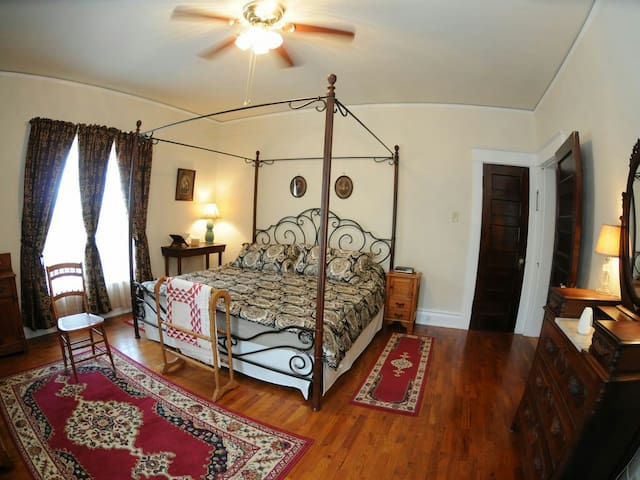 Pro zobrazení celkové ceny zadej termín. Mohou být přidány další poplatky a daně.