The Fernleecove cabin views its own private cove. Surrounded in a park like area, this 1 bedrm home is accessed in sheltered waters by a 15min boat ride or a 5k paddle from Deep Cove (The Watertaxi fee is extra & is charged outside of the Airbnb transaction, it is to be paid before departing from Deep Cove)
Fernleecove is a boat or paddle access cabin only, no roads connect to it from town--meaning you'll need water transportaion to the cabin. I offer a round trip pickup and dropoff to get you to and from the cabin for $80 CDN cash total or $60 USD cash total. This includes everyone in your party for the same, one time price. Let me know If you need or don't need water transportation upon booking. The water taxi fee is to be paid before departing from Deep Cove. Generally guests remain at the cabin for their booking and unless you have your own water transportation, so it's necessary to bring all food needed for the duration of your stay. There are rock and wood steps leading up from the dock to the 500 sqft cabin. In the main area of cabin is the kitchen, living room with a couch, table and fireplace. Attached to this space is a small storage closet, a bathroom and a small bedroom that sleeps two comfortably. There are electric baseboards throughout for it's primary heating so it's easy keep warm in the winter. The cabin is limited to two extra guests. This is mainly because of septic field limitations. Two single foam beds can be supplied on request. For guests staying in JUNE to OCTOBER check in time is 3:30pm and check out time is 10:00am.
Fernleecove's location is great because it is close to Vancouver and yet still relatively remote in an quiet, forested inlet north of the city. This cabin is one of two properties in the immediate area, both have access to their own beaches, private docks and their own privacy.
This place was great! James was great too, and very helpful! Two thumbs up! I hope to stay again some day.
Matt
2015-05-26T00:00:00Z
Beautful place to get away, do some kayaking, catch some fresh crab, or read in front of the fire. We were rained in for 75 percent of our stay and still had a wonderful time.
Benny
2016-02-12T00:00:00Z
We really enjoyed our short visit at Fernlee Cove and would definitely recommend it for a convenient and relaxing get-away. Despite having the ease and security of being very close to the city and other developments, (short, scenic boat trip from Deep Cove - thank you, James!), relaxing on the private sunny dock in the quiet sheltered cove afforded us a lovely sense of being miles away from everyone. The best features were certainly the large decks and dock, however the bright and clean cozy cottage was great on its own -- very well-appointed with lots of little extras (nicely stocked kitchen, games, magazines, maps, binoculars, firewood, linens, toiletries, etc.). The bed was very comfortable and we loved being able to enjoy the word burning fireplace as the evening cooled. James was a charming host who was very responsive to our questions and flexible enough to accommodate our special requests. It was truly a pleasure!
Cheryl
2014-09-16T00:00:00Z
Such an amazing trip! I love how close you are to Vancouver yet how far away this oasis makes you feel. We had such a relaxing wonderful time at this perfect cabin. Was the perfect size with lots of patio and deck space to lounge. Kayaking around the area was priceless, thank you James for having the place ready for us with everything we could ever need. We will be returning next year for sure!
tania
2015-08-15T00:00:00Z
This cozy cabin is a great getaway for two! It's nestled back in the privacy of the forest, overlooking a beautiful, private cove. The kitchen is fully equipped, fresh linens were provided, and the firewood was readily available. James is a thoughtful and courteous host. He was waiting for us at the dock in Deep Cove when we arrived. After a short, scenic boat ride, he helped us up to the cabin with our bags. Our friendly host made himself available to us via phone call or text throughout the duration of our stay. We enjoyed barbecuing on the deck, hiking up to Cascade Bluff and watching jellyfish from the dock. In the evenings, we made use of the wood burning fireplace and board games. Already looking forward to our next stay at Fernlee Cove!
Pamela
2014-05-27T00:00:00Z
Just traveling for a new hour from Gastown in the bus, and we were on another, more beautiful, planet. The cabin is perfect and very cozy and the surrounding woods afford the most lovely walks. And paddling about on the kayaks was one of the most peaceful moments in had had in a long time.
Sofia
2015-03-02T00:00:00Z
Beautiful cabin in a lovely location. So nice to get away from the city without a long journey. Access to kayaks was great & nice hike on site! Would recommend :)
Fiona
2016-09-26T00:00:00Z
Fernlee is a little piece of paradise! We had such a great time exploring on the kayaks, hiking and cooking meals at the cabin with the fireplace. James was extremely accommodating with our last minute booking and shuttling us back and forth to Deep Cove at our convenience. He is extremely knowledgeable about the area and was happy to answer all our questions. The basket of treats left was a nice touch as well. We are already looking forward to our next trip back!
Frances
2015-01-26T00:00:00Z
Typ pokoje
Celý dům/byt
---
Typ nemovitosti
Srub
---
Ubytuje
4
---
Ložnice
Severní Vancouver, Britská Kolumbie, Kanada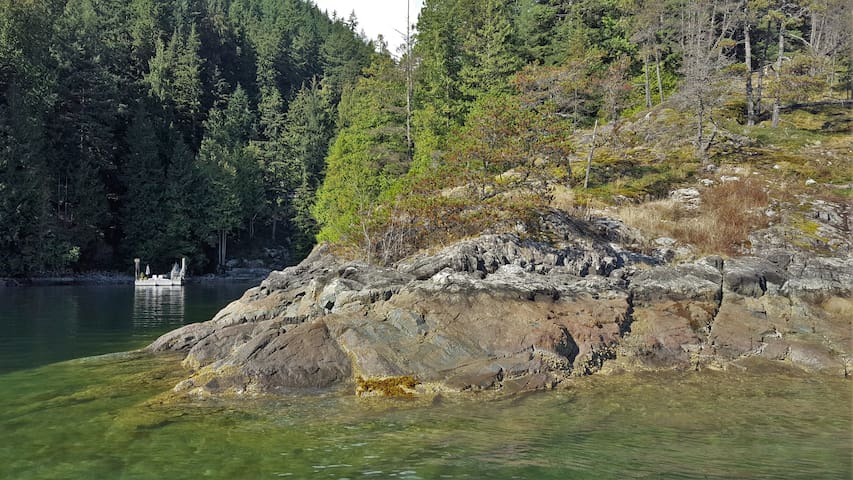 Beautiful West Coast vacation style water-front home. Custom built 7 years ago, this luxury house has it all! One of the highlights is the outdoor space that's right on the water! outdoor fireplace, built in BBQ, hot tub and a dock thats only 50 feet from the french doors which open up into the living room, dining room and gourmet kitchen. 30 minute drive from downtown Vancouver. Family- friendly. Close to golf courses, ski resorts, hiking trails, so much outdoor activities at your finger tips!
The Backyard literally backs onto the water! We have a patio equipped with an outdoor fireplace and built in BBQ, hot tub and lots of seating and lounging areas for entertaining and a dock thats only 50 feet from the french doors which open up into the living room, dining room and gourmet kitchen. The master bedroom has mountain and ocean views, king size bed with it's own private balcony as well as a 5 piece en-suite with steam shower. The 2nd bedroom also as an en-suite bathroom. Kitchen is equipped high end appliances, gas range, oven, wine fridge, etc.
The airbnb is Short 15-20 min drive to shops and grocery stores in Deep Cove , convenient to get to Lynn Valley, Mt. Seymour is just at the back of house, but drive to the top of the mountain takes 20 mins, In addition there lots of other other local mountains in north Vancouver for hiking & mountain biking and water sports in the summers and skiing/snowboarding, snowshoe trails in the winters. Recommended hikes: Dog Mountain- (5k round trip) offer the best-hike-to-view ratio in the Lower Mainland. It's an easy hike that takes about 1-2 hours roundtrip. The trailhead begins just past the Bear's Paw lodge at the far end of the Mount Seymour parking lot. In the summer, the Dog Mountain bluffs and the other ridgelines higher up in Mount Seymour Provincial Park are an excellent place to watch meteor showers and observe the northern lights. It is also a favourite evening hike to catch the sun setting over Vancouver. If you are new to Vancouver hiking, you will learn that anytime of the year, catching the sun setting over Vancouver from Dog Mountain is a cherished habit for many locals. Quarry Rock hike (4K round trip) - This wonderful trail crosses numerous creek bridges to get to the impressive lookout with views of Deep Cove and Indian Arm far below. Sunrise offers beautiful views. Mount Seymour - (8k roundtrip) is a 5-hour hike from the Mount Seymour Ski Resort parking lot. The trail follows the edge of Mount Seymour's ski runs and then you climb the three "pumps", which are large dome-like mountaintops. The third "pump" is the summit of Mount Seymour. The views of Vancouver and the Lower Mainland on the way down will take your breath away. For Golfers there are 2 nearby golf courses: Northlands golf course & Seymour Golf and country club.
Typ pokoje
Celý dům/byt
---
Typ nemovitosti
Dům
---
Ubytuje
8
---
Ložnice
Severní Vancouver, Britská Kolumbie V7G 2S4, Kanada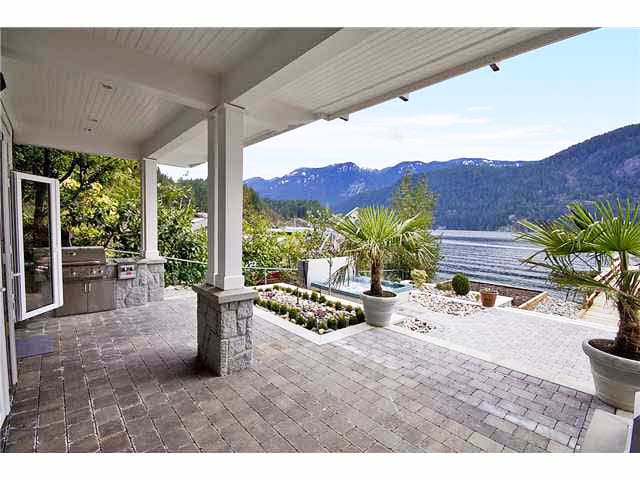 Pro zobrazení celkové ceny zadej termín. Mohou být přidány další poplatky a daně.