Cuisine avec vue sur un parque et piscine. De l´autre côté la vue donne sur des vallons. Je me trouve à une demie heure de Lisbonne, Plages, 15mns d´une grande ville. Et plus important tout au tour il ne manque pas d´endroits pour découvrir, comme le château médiéval de Obidos, Nazaré, Ericeira (Championa du monde de surf... Je suis disponible pour aller chercher les gens à l´aéroport. Puis les orienter pour les choses à voir. Comme guide dans mes heures vagues.
Vous êtes comme à la maison, je ne retire rien, car j´y vis aussi je veux que les gens se sentent comme à la maison.
Coin tranquille, le matin on est réveillé avec les oiseaux. Une ville ou les gens viennent dormir et passer les weekend.
Typ pokoje
Celý dům/byt
---
Typ nemovitosti
Byt
---
Ubytuje
4
---
Ložnice
Sobral de Monte Agraço, Lisboa, Portugalsko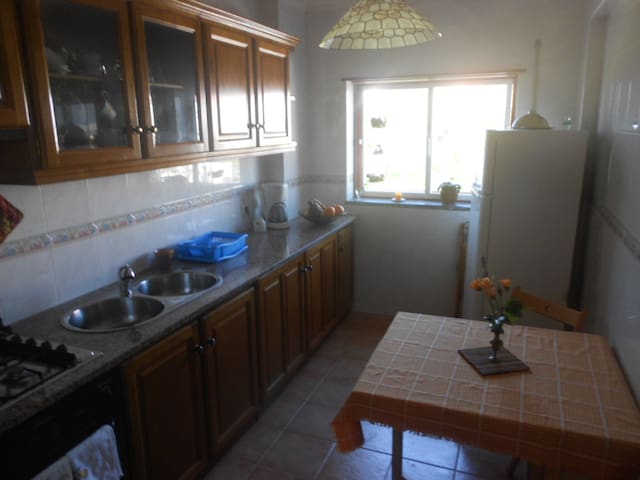 Para ser verdad, mi español como un acento portugués .....
Posibilidad de traslados al aeropuerto y si es necesario coche con conductor, con o sin guía turístico para disfrutar de un mejor servicio de la región .Este está disponible con reserva y fuera del rango de precio que se muestra, o marcados como extra.
Typ pokoje
Soukromý pokoj
---
Typ nemovitosti
Byt
---
Ubytuje
4
---
Ložnice
Carregado, Lisboa, Portugalsko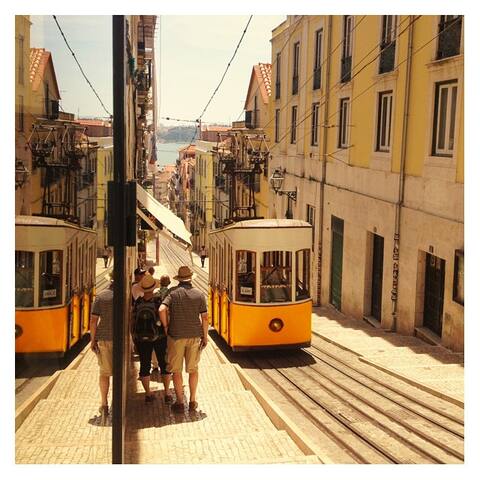 This apartment is located in a quiet private residence with parking , 1st floor with elevator, 1 large kitchen, 2 suites and a large bathroom with whirlpool tub. All rooms have air conditioning and internet suplemait Cet appartement se trouve dans une résidence privé très calme avec parking, au 1er étage avec ascenseur , 1 grande cuisine équipée , 2 suites et une grande salle de bain avec baignoire hydromassage. toutes les pièces ont la climatisation et internet
Super logement avec tout le nécessaire et bien plus qu'il n'en faut.
Alexandre
2016-07-14T00:00:00Z
The host canceled this reservation 33 days before arrival. This is an automated posting.
Olga
2016-05-05T00:00:00Z
Apartamento muito espaçoso e com casas de banho privadas em cada quarto. Tem tudo o que é necessário para passarmos uma boa estadia. Preço/qualidade excelente.
Fátima
2016-08-04T00:00:00Z
Everything was amazing. Conditions are great. Nelson patiently explained how to find the house and called back several times to our foreign number. At the same time my phone sent Nelson automatic SMS replies in Russian in my pocket while I was looking for the house :)) Thank you for your patience, Nelson))
Viacheslav
2016-07-15T00:00:00Z
Appartement très bien situé. Très propre et fidèle aux photos.
patricia
2016-08-12T00:00:00Z
Todo muy bien, el apartamento estupendo y la atención de Nelson Magnifica. Everything good, the apartment great and the attentions of Nelson, Super. Thanks Nelson
Project
2016-10-12T00:00:00Z
Nelson was very thoughtful and the reservation process was very smooth. The house is very comfortable and has all the amenities needed. The rooms are very spacious, and beds are comfortable. The area is not particularly inviting, but it is 20 minutes by car from Lisbon, and close by you can find supermarkets and other stores.
Ines
2016-10-16T00:00:00Z
Квартира Нельсона очень просторная, с очень красивым, интересным интерьером. Есть абсолютно всё необходимое и ещё куча всяких мелочей. Расположена в небольшой тихой деревне недалеко от Аэропорта, ехали по навигатору, нашли сразу, ни разу не заблудившись. Нас встретила помощница Нельсона, показала квартиру и отдала ключи. Спасибо за гостеприимство!
Alexander
2016-09-15T00:00:00Z
Typ pokoje
Celý dům/byt
---
Typ nemovitosti
Byt
---
Ubytuje
6
---
Ložnice
Alverca do Ribatejo, Lisboa, Portugalsko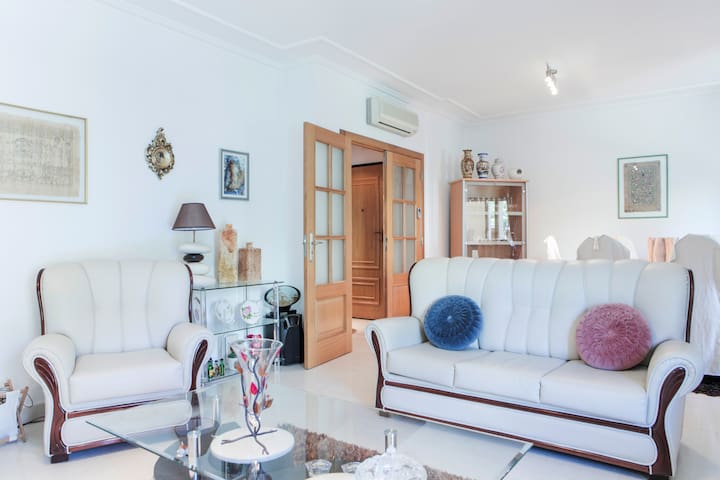 Gorgeous and cozy apartment in front of the beach! Beautiful balcony with sea view!
Welcome to Feel Like Home Ericeira Ocean Flat! Enjoy your stay at this typical Portuguese village, Ericeira, while staying in this cozy 1 bedroom apartment. Here you'll find one bedroom with a double bed, a living room with a sofa bed (where one more person can sleep), one bathroom and a well-equipped kitchen. It has also a great balcony where you can eat your meals while you enjoy the beach view. This apartment is very central, walking distance from the beach. You can surf, snorkel, shop or have a coffee, ice-cream and pastries in this very traditional village where locals have their summer family houses. Nº 39101/AL
Ericeira is often seen as the surf capital of Portugal and offers an impressive variety of waves, crammed into just a few kilometers of coast. In 2011, Ericeira was chosen to be one of the four World Surfing Reserves, together with Malibu and Santa Cruz in California and Manly Beach in Australia. Ericeira is an old village where Portuguese have their beach houses. Here you can shop, eat fresh fish and seafood, go to the beach, have an ice-cream and pastries, visit the old churches and wait for a beautiful sunset by the Atlantic ocean.
We really enjoyed our stay at Ines' flat in Ericeira. The location is perfect, situated a close walk from the beach and with a great balcony immediately overlooking the ocean. The place is small, but had most of what we needed for a short stay. If you do plan on cooking there is a little store nearby - you will need to bring your own staples, oils, spices, etc. Ines was a responsive host, however the property is run through Home Away, so was a bit of a different experience than we have been used to with airbnb rentals.
Kim & Scott
2016-10-09T00:00:00Z
Мы отдыхали зимой и прожили в доме почти две недели. Дом расположен на тихой чистой улице в первой линии у океана, идти до центральной площади и магазинчиков несколько минут. Если нужен автобус до Лиссабона – до терминала тоже несколько минут. Вид с террасы потрясающий, океан меняется постоянно, не устаешь им восторгаться. Дом уютный, дизайнер постарался и сохранил некоторые приятные детали от старого рыбацкого домика, при этом наполнив его современным содержанием. Современная техника на кухне, удобный санузел, приятная гостиная. Проблем с интернетом не было, выбор телепрограмм разнообразный. В спальне большая постель и тёплое одеяло)), вид на океан и выход на террасу)) Каждое утро мы просыпались и бежали смотреть на океан, и каждую ночь засыпали под шум океана. После шумной и снежной Москвы мы наслаждались свежим воздухом и тишиной. С террасы очень хорошо наблюдать за серфингистами)) приятно пить кофе и смотреть на людей побеждающих волны)). Отдельно для тех, кто сам занимается сёрфингом – квартира расположена рядом с пляжем, идти 2-3 минуты, можно переодеваться дома, костюм хорошо сушить на террасе, доски можно ставить там же. Волны средние, если хочется большего - рядом много плядей. В Эрисейре много маленьких барчиков и кафе, где можно вкусно поесть и выпить местного вина. Если вы едете в Португалию зимой и снимаете дом или квартиру прямо на берегу океана, вы должны понимать, что климат здесь сырой. Необходимо запастись тёплой пижамой, шерстяными носками и теплыми вещами. Если не взяли все это, в магазинчиках Эрисейры все можно найти на любой вкус и цену. Отдельное спасибо сотрудникам компании Инес, которые нас встречали и помогали. Несмотря на наше незнание языка, нас поняли и помогли нам со всеми вопросами. Люди в Эрисейре очень приятны в общении и радушны, благодаря их работе и заботам мы прекрасно отдохнули. Хочу особо отметить, мы отдыхали зимой, а зимой Эрисейра пуста и тиха, она отдыхает перед летом)) Надеюсь, вы тоже её полюбите, как и мы. Андрей и Александра.
Andrey
2017-01-16T00:00:00Z
Logement très agréable, super vue sur l'océan, jolie terrasse mais nous n'avons pas pu en profiter à cause du vent et de la température. En plein coeur d'Ericeira tout à pied, logement situé dans les petites rues charmantes, accessible en voiture. Place de parking dans la rue. J'ai pu voir 2 personnes différentes pour le check-in et pour le check-out, toutes deux adorables et souriantes. Petits cadeaux à l'arrivée, literie confortable. Je recommande Feelslikehome, très bon service.
Maia
2017-04-02T00:00:00Z
We loved staying at this little spot in Ericiera. Nestled in the quaint cobbled streets and 2 mins walk into the centre of town. We absolutely loved our time here and would highly recommend this spot.
Jess
2016-10-13T00:00:00Z
Sehr zuvorkommend und eine sehr hilfsbereite Gastgeberin!!! Wirklich ein Traum! Die Unterkunft war sogar noch besser als beschrieben!
Kristina
2016-10-02T00:00:00Z
Highly recommended, clean, modern apartment in Ericeria. Great for surfing weekends.
Jono
2016-11-20T00:00:00Z
The location and view were incredible. The apartment itself was clean and the bed was very comfortable. The hosts were great and left us a welcome pack. It is winter now and the apartment was very cold at night and the heater didn't work. Also the electricity kept shorting and knocking itself off so we could use the cooker or hob.
Peter
2016-12-10T00:00:00Z
Cozy apartment with a fantastic view of the ocean from a large balcony.
Andrew
2016-11-29T00:00:00Z
Typ pokoje
Celý dům/byt
---
Typ nemovitosti
Byt
---
Ubytuje
3
---
Ložnice
Ericeira, Lisboa, Portugalsko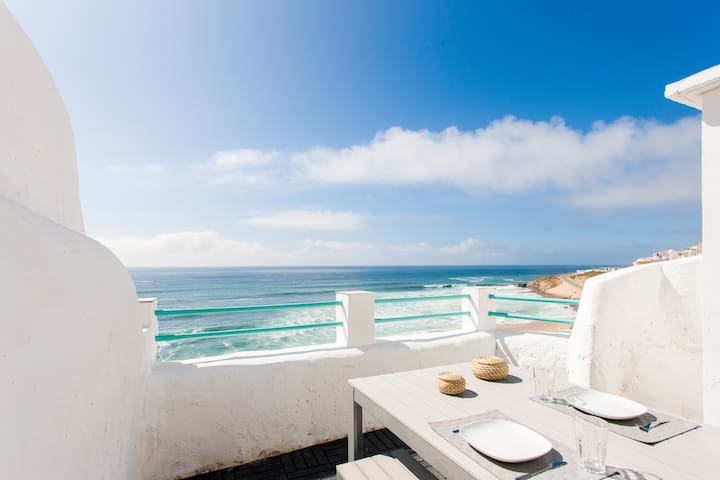 Esta habitación de la planta baja con vistas al mar y la montaña de Sintra, incluyendo la Quinta da Regaleira. La entrada está en el número 19 e incluye aire acondicionado, un televisor de pantalla plana y un sofá. Puede alojar hasta 3 personas (una cama supletoria).
Central location, helpful staff, within walking distance to the castles
Goetz
2015-09-01T00:00:00Z
Jose was very welcoming, he took the time to explain us the things to see around Sintra. The appartment is very beautiful and clean, we appreciated very much! Everything was perfect, especially the breakfast.
Noemie
2014-08-03T00:00:00Z
Nous avons passé une nuit et deux jours a Sintra. La chambre est parfaitement située dans le centre historique. Propre, lumineuse, literie parfaite. Nous avons été reçu merveilleusement bien, avons reçu de très bon conseils de visite et de restaurant!
marie-anne
2015-04-03T00:00:00Z
O apartamento tem uma localização óptima, a cerca de 2 minutos da praça central de Sintra. O Staff foi muito atencioso e sugeriu alguns pontos de interesse prioritários tendo em conta a curta duração da estadia.
Ivo
2015-08-08T00:00:00Z
Apartamento tal y como muestran las fotos, limpio y con una decoración original. Situado en pleno centro de Sintra. Incluyen un pequeño desayuno con zumo, leche y fruta. Un servicio perfecto, repetiría sin duda.
Pablo
2016-07-20T00:00:00Z
Typ pokoje
Soukromý pokoj
---
Typ nemovitosti
Byt
---
Ubytuje
2
---
Ložnice
Sintra, Lisabon, Portugalsko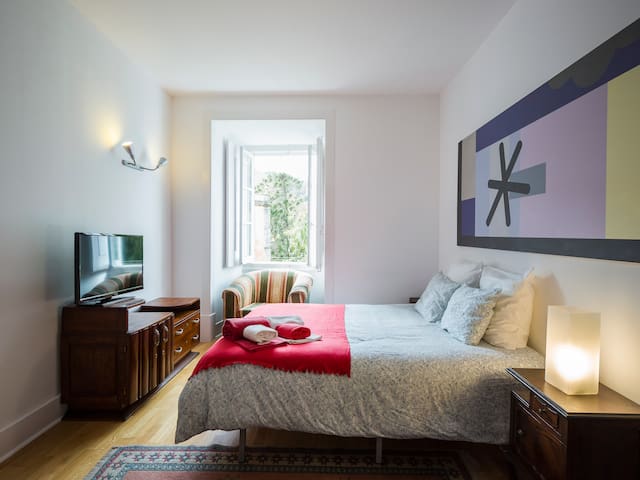 Modern apartment with 2 large balconies with sea view 1 to spend an evening the table 200 meters from the beach and with good restaurants near
Typ pokoje
Celý dům/byt
---
Typ nemovitosti
Byt
---
Ubytuje
3
---
Ložnice
Ericeira, Lisboa, Portugalsko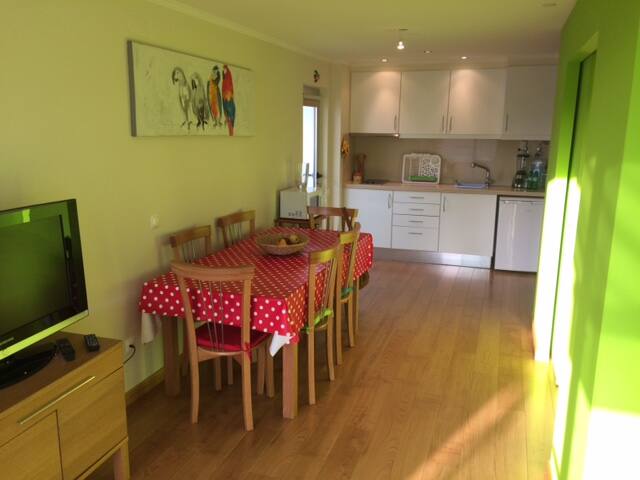 Fantastiske, hyggelig og dejlig familie lejlighed i roligt kvarter i Baleia, 2 min.by bil fra São Julião stranden og 6 min. i bil fra den dejlige landsby Ericeira, og Ribeira d'Ilhas strand, hvor brændingen er konge! Zen og en beautifull garden, fredeligt sted, perfekt til at slappe af! Amazing bjerg & havudsigt! Hus med alt privatlivets fred! Kapacitet til 5 personer plus en baby! Her kan du føle sig hjemme, og du er meget velkommen! 30 minutter i bil fra Lissabon!
Rummet er en med en udsigt over havet og bjergene ... meget solrig, meget behagelig og meget stille, hvor stilhed og respekt for andre hersker! ... Huset består af en stue (sofa, TV, internet) / tekøkken (køleskab, fryser, mikrobølgeovn, el-komfur, kaffemaskine, kaffemaskine, brødrister, kedel, alle udstyret med hensyn til varer og produkter til rengøring, tørring, strygning planke, og jern)). Soveværelset med en dobbeltseng, en køjeseng, en enkelt seng og en barneseng til baby, med medfølgende sengetøj. Den badeværelse med bruser, herunder håndklæder, shower gel, shampoo og hårtørrer. Gårdhaven med borde og stole, liggestole, grill, stor solhat, motionscykel. I haven, et stort område af græsplæne med pilates bolde, madrasser, og en anbefalede sted at slappe af, gøre yoga, eller bare omfavne denne visning absolut ekstraordinære! Alt privatlivets fred! ...
Vores kvarter er meget stille, kun består af villaer, små gader med meget lidt trafik, der letter lege udenfor, cykling, rulleskøjteløb og skateboarding, har vi meget venlige naboer.
The house is exactly what you see in the pictures, super cozy with all that is necessary and very well decorated. There is no way to describe this absolutely wonderfull landscape, the valley, the sea, i felt in paradise! when arrive i had fruit and "pastel de nata". Sónia is a tireless careful host wonderful. You are an angel. Thank you for everything, i will come back without a doubt in the beginnig of the year.
Ana
2015-12-18T00:00:00Z
Sonia was the perfect host. She was genuinely interested in making our stay comfortable, informative and enjoyable. Her house is in a beautiful location with views of the Atlantic. Sonia made our first night in Portugal a most memorable one. We would highly recommend her and would love to stay there again.
Diana
2016-05-20T00:00:00Z
This place was very nice and it had a great view of the hills and the atlantic ocean. Sónia was extremely helpful and friendly. She made me feel at home from the start. I would come back again.
Seamus
2015-12-12T00:00:00Z
We've had a lovely time in the Zen valley! It's a very spacious place with lots of light. The garden is great. And Sónia is a very, very nice host. She will help you with every question you have!
Tanja
2016-08-06T00:00:00Z
It was really really nice to stay in Sonia's place. Felt like home. Even though I arrived a bit earlier it was not a problem and I got a warm welcome. Sonia was very helpful, showed me around, recommended great restaurants. It was really nice to be hosted @Sonia's place
Malwina
2016-05-08T00:00:00Z
Sonia est une personne très accueillante, toujours prête à rendre service et à donner des conseils, vraiment aux petits soins pour ses invités. Nous nous sommes très bien sentis dans son appartement. Le logement est conforme aux photos et offre une vue vraiment fantastique. Tous les lits sont dans la même pièce et il faut passer par la chambre pour aller dans le jardin.
Marie
2016-06-07T00:00:00Z
I really enjoyed my stay in Sónia's house. It was exactly like described and very cozy. I was welcomed warmly by Sónia, her daughter and the very nice dog. She helped me with everything and was very sweet and caring. Still I had all the privacy I needed. I stayed 1 month and would come again any time. The house has everything you need and the big bed is very comfortable. The neighbourhood is very quiet and friendly. I really felt like beeing home! Thank you for everything! :)
Nadine
2015-10-31T00:00:00Z
Sónia war eine sehr nette und hilfsbereite Gastgeberin. Sie hat uns jede Menge Tipps für Ausflüge und Restaurants in der Umgebung gegeben. Die Unterkunft war sehr sauber und räumlich sehr großzügig. Am schönsten fanden wir das Leben draußen auf der Terrasse, auf der wir uns sehr gut erholen konnten. Der Blick von der Terrasse zum Meer war einfach traumhaft. Danke Sónia für alles, was du für uns getan hast. Maria und Georg
Maria
2015-09-30T00:00:00Z
Typ pokoje
Celý dům/byt
---
Typ nemovitosti
Byt
---
Ubytuje
5
---
Ložnice
Carvoeira, Lisboa, Portugalsko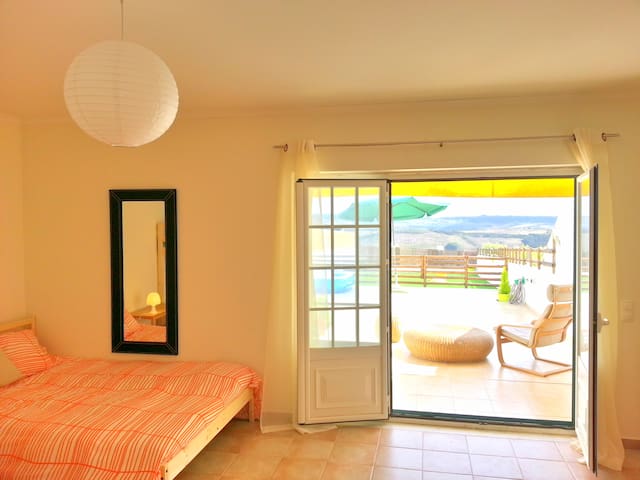 Apartment integrated in a villa, very cozy, for summer and winter holidays on the Lisbon coast, next to Ericeira, in Barril. Privileged location in a quiet place beside an old windmill, next to several stunning beaches (2 minutes from Assenta and Calada beaches by car, a 10 minute walk to Porto do Barril beach)and countryside, with excellent sea and sunset views, this apartment provides close contact with nature and an unforgettable sunset at the edge of the pool.
The nature and diverse sights of the region offer relaxing holidays, in which the choices of activities are multiple. You can take advantage of this opportunity to make several thematic and historical itineraries, dedicate yourself to sports, discovering nature, gastronomy, wine turism or simply enjoying the sun, the pool and the beach. Let yourself be enchanted by this little paradise and have some very happy days.
Next to the house there are several restaurants and cafes, supermarket, local commerce, self-service laundry, gas station
Typ pokoje
Celý dům/byt
---
Typ nemovitosti
Byt
---
Ubytuje
5
---
Ložnice
Encarnação, Lisboa, Portugalsko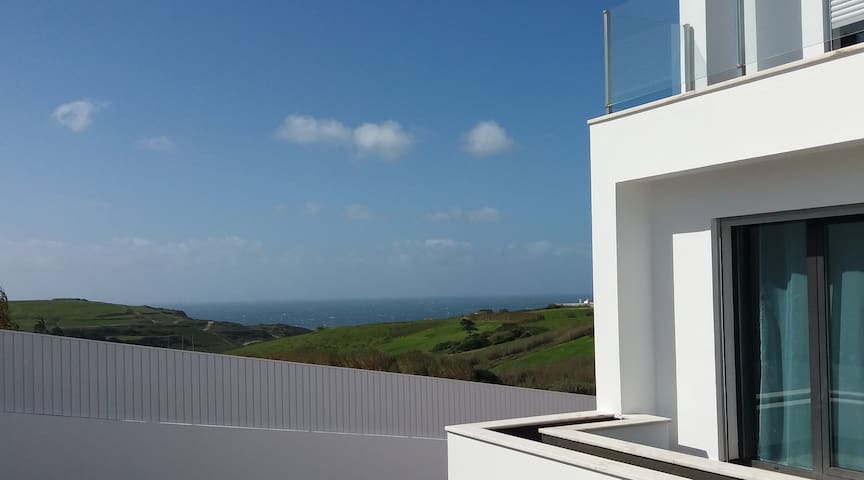 Quarto compartilhado, com três camas de solteiro estilo clássico, Cómoda e roupeiro embutido. Tv e internet wirless, muito espaçoso e sossegado. Conta com boa rede de transportes. A 10 minutos da estação do combóio e a 25 minutos de Lisboa, de carro.
Olá! Se você está planejando ou já viaja para Portugal, (Lisboa) e ainda não decidiu onde ficar e não gosta dos grandes centros e não pretende gastar muito dinheiro com habitação, tem uma boa oportunidade a 25 Km a norte de Lisboa. Podemos oferecer -lhe quartos confortáveis e acolhedores num apartamento, de estilo clássico, luminoso e ensolarado, com energia positiva, uma bela área localizada em Castanheira do Ribatejo. Perto de tudo que você precisa, restaurantes, cafés e lojas. A 10 minutos da estação dos comboios, tendo como principais distintos: Lisboa, Porto e Algarve . Os quartos são para o 1, 2 e 3 (URL HIDDEN) cozinha , casa de banho. O apartamento tem acesso wi-fi gratuito.
Os vizinhos são muito educados e respeitadores.
Typ pokoje
Společný pokoj
---
Typ nemovitosti
Byt
---
Ubytuje
2
---
Ložnice
Castanheira do Ribatejo, Lisabon, Portugalsko
Super Platz für Reisende, die ein geräumiges und gemütliches Hotel in einer ruhigen Gegend, aber immer noch in der Nähe des Ozeans und dem Stadtzentrum zu haben, suchen. Surfers, Familie, Freunde und Paare werden alle diesen Ort finden, etwas Besonderes zu sein, und wir werden alles tun, können wir Ihre Erwartungen zu erfüllen.
Großer offener Raum mit einem kühlen Atmosphäre und großen Fenstern. Ein großes Doppelbett und ein Etagenbett passen bequem Platz für 4 Personen. Die apt verfügt über eine digitale Tastatur-System, so Check-in / out ist einfach - kein Schlüsselaustausch erforderlich.
Gemütlich und ruhig gelegen 600m zum Strand und 800m in die Stadt. Im Moment gibt es eine kleine Baustelle in der Nähe der Wohnung - es nicht laut ist überhaupt, aber die Aussicht vom Tor ist nicht das schönste im Moment.
terhi's place is exactly how she describes it and how you see it in the pictures, just much much bigger. It's super easy to do the check in , since it's an independent one. It's the second time i stayed there, both for business travel, and it's just what i need. Will come back everytime i need to go to Ericeira, if she have me :)
Zara
2017-03-17T00:00:00Z
They are super friendly and helpfull and the apartment is even nicer than expected. It's the perfect stay for visiting ericeira.
Erik
2017-01-08T00:00:00Z
Perfect place to chill and relax. We where only two in this large open space and we felt home. The flat is exactly as it is on the pictures. It's only 10 min walk from the center of the town. We will come back for sure. Thibault & Marine
Thibault
2017-03-25T00:00:00Z
The place was really nice and clean.
Gavin
2017-01-31T00:00:00Z
Logement propre, hôte chaleureux et disponible. Par contre, un peu cher pour deux pour un logement dit entier mais sans cuisine, quartier résidentiel à quelques km du centre, et bruyant à cause de travaux juste devant l'habitation (construction d'un immeuble).
sebastien
2017-03-11T00:00:00Z
Even better than expected! Terhi met me and introduced me to the apartment and told me what to do and where to go during my stay. She even had some really good suggestions for surf spots which is the main reason why I visited Ericeira. The apartment was really clean with clean towels and bedding ready for my stay. I had a few questions during my stay and Terhi answered within minutes. Terhi lives upstairs which would have been handy if there was any issues during my stay, but the apartment has its own entrance and there's no entry to the upper floors. The place is in a quiet location just outside town and it took me only 10-15min to walk to the city center. However, a car is handy to get around no matter where you're staying in Ericeira. I will highly recommend this apartment and Terhi as a host, I know I will contact her again next time I will visit Ericeira.
Magnus
2016-12-27T00:00:00Z
가격도 저렴하고 매우친절합니다. 매우예쁘고 아름다운 집이었습니다. 주변 바다가 매우예쁘고 신혼여행은 여기로 또 가렵니다.
세현
2017-01-04T00:00:00Z
We have enjoy our stay in Ericeira. The flat was very nice, near to the surf spots !
Lucas
2017-01-10T00:00:00Z
Typ pokoje
Celý dům/byt
---
Typ nemovitosti
Byt
---
Ubytuje
4
---
Ložnice
Ericeira, Lisabon, Portugalsko
Este apartamento acolhedor fica perto de Igreja de São Pedro, de Cafés, Restaurantes, e da Junta de Freguesia. Vai adorá-lo por causa da vista que é óptima sobre todo o Tejo e a zona é muito calma e tranquila. Considere bom para casais, aventuras individuais, viajantes de negócios, e famílias (com ou sem crianças).
Typ pokoje
Celý dům/byt
---
Typ nemovitosti
Byt
---
Ubytuje
6
---
Ložnice
Alverca do Ribatejo, Lisboa, Portugalsko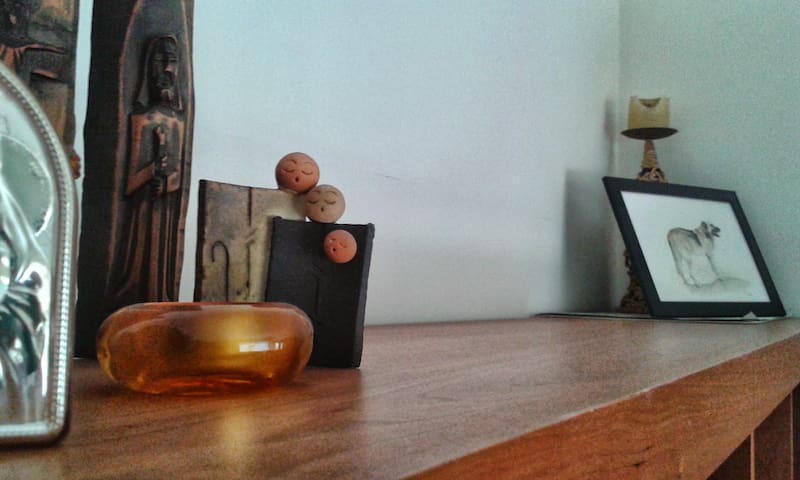 O apartamento situa-se na Praia de Santa Rita, na primeira linha da praia. Cozinha totalmente equipada, televisão e internet grátis, decoração cuidada e uma vista única para a praia oferecem uma estadia com todo o conforto a quem nos visita.
Apartamento com uma vista incrível para o mar, localizado num sítio calmo, de beleza natural com pouca intervenção do Homem, ideal para quem procura relaxar e usufruir da calma que esta praia transmite. O apartamento oferece todas as comodidades necessárias (e mais algumas) para usufruir da estadia da melhor forma possível. Encontra-se equipado com tudo que é necessário a todos os níveis. A decoração está feita com muito gosto e atenção ao pormenor, o mais pequeno dos detalhes. No que ao Luís diz respeito, é um anfitrião super atencioso, sempre preocupado com os seus hóspedes, para que nada lhes falte. Para além de tudo já mencionado, o Luís deixou ainda uns "miminhos" maravilhosos que só deixam vontade de voltar.
Ana & Paulo
2016-05-03T00:00:00Z
Sem dúvida o melhor apartamento airbnb que já estive! Senti-me em casa pois não faltava absolutamente nada, até bolinhos e chá tínhamos à nossa espera!!! As condições eram fantásticas e a vista sobre o mar era magnifica! Obrigada Luís por toda a atenção! Sem dúvida que vamos voltar!
Joana
2016-05-10T00:00:00Z
O apartamento é 5*! Tem umas vistas impagavais e pssamos uns dias maravilhosos. Os detalhes de Luis foram uma grande forma de darnos a bem vinda e ficamos encantados. É muito recomendavel, nao temos ninhuma critica de nada. :)
Catarina
2016-07-16T00:00:00Z
A great apartment with a beautiful view. Very quiet and clean. The beach by 3 minutes walk. Good communication with Luis. We would definitely come back to this apartment.
(EMAIL HIDDEN)
2016-08-07T00:00:00Z
Luis is a really helpful and friendly host, who helped us directly when there was a problem. From the inside the apartment is really charming, everything you need is there. The view of the beach is so awesome, the sound of the waves, the beautiful landscape.. we already miss it and felt really comfortable! The beaches in and near Santa Rita are also really nice. For example Santa Cruz, we loved it there. Peniche and Ericeira are also worth a visit. Supermarkets are around there too. What you should be prepared for is the cold water (bout 18 degrees) and the strong wind the whole time. But on the other hand if you lying at the beach it's really pleasant (you'll need a windbreak). The only thing we felt not so comfortable with was the missing bathroom door in the apartment. There's a wheeled door between the toilet and kitchen/entrance area, but that's something I'd change :/
jenny
2016-06-30T00:00:00Z
A casa é super confortável, tem uma vista fantástica, sem duvida que tentarei voltar assim que possível, o bairro é calmo e descontraído, o anfitrião fez tudo para que conseguíssemos chegar ao local sem problemas e ainda haviam pão e bolachas típicos da região. um dos melhores sítios que já visitei, recomendo!
Tatiana
2016-09-11T00:00:00Z
Quando abri a porta, pensei: "É tal e qual como nas fotos" :) O Sr. Luís não teve a oportunidade de nos receber pessoalmente, mas a comunicação foi ótima e todas as indicações fornecidas foram extremamente precisas/eficazes. Tínhamos à nossa espera café/chá e bolachinhas de chocolate :) O apartamento estava limpo e muito arranjadinho - adorámos a decoração e os detalhes; bem equipado; está localizado em local próximo da praia (2 min a pé), mas em local tranquilo e, tal como descrito, a vista do apartamento é realmente fantástica! Ampla janela sobre a praia! A nossa filha (de 4 anos) ficava maravilhada ao acordar e poder contemplar a praia! :) Durante a nossa estadia, Sr. Luís teve o cuidado de entrar em contato connosco para saber como estava a correr a estadia. Para uma primeira experiência, ficámos fãs, vamos repetir e, claro, recomendamos vivamente o Apartamento de Santa Rita! Obrigada Sr.Luís e Sr.ª Fátima pela simpatia e atenção(URL HIDDEN)
Adriana
2016-05-30T00:00:00Z
We spent a wonderful week in Luis' wonderful apartment. Everything is just as described in the text and presented in the photos. Luis was a wonderful host, who also provided us with freshly baked bread at the weekend. We will definitely be back :-)
Christina
2016-10-19T00:00:00Z
Typ pokoje
Celý dům/byt
---
Typ nemovitosti
Byt
---
Ubytuje
4
---
Ložnice
Lisboa, Lisboa, Portugalsko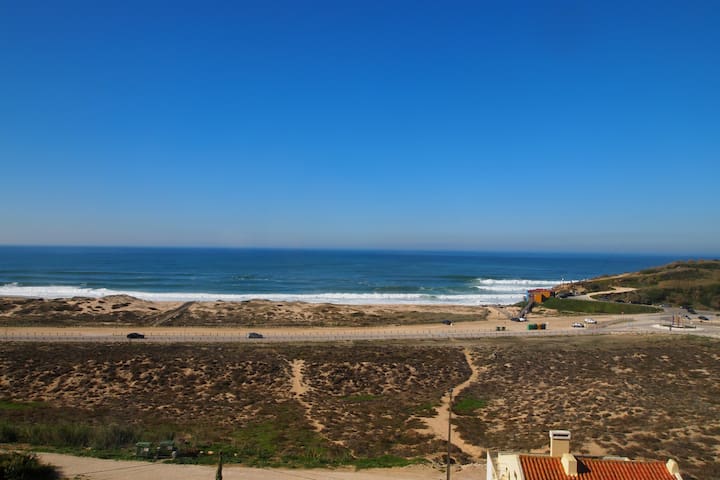 Appartement de 50m2, situé au 1er étage et comprenant 1 chambre de deux lits simples, un salon avec 1 canapé-lit de 140 cm ,une salle de douche, un grand balcon et d'une cuisine equipée. Située au centre ville de cette petite station balnéaire à 300m de la plage et proche de tous commerces. Quartier calme, et proche des bars , restaurants, et discothéque. Stationnement aisé dans la rue. Transports en commun à proximité. Quelle que soit votre nationalité, vous êtes les bienvenu !!
Quartier calme. Centre ville, proches commerces et animations.
Typ pokoje
Celý dům/byt
---
Typ nemovitosti
Byt
---
Ubytuje
4
---
Ložnice
Santa Cruz, Silveira, Portugalsko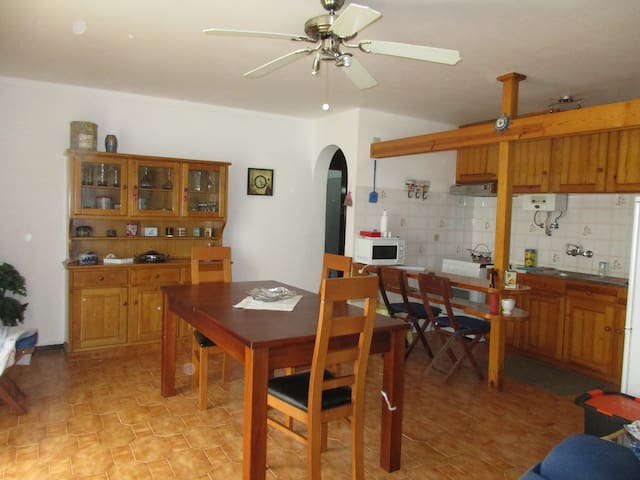 Haus im Zentrum von Praia da Areia Branca. 2 Minuten vom Strand entfernt. 2 beadrooms. Maximal 7 Personen. Sehr gut für Surfer. Sie können die Wellen directily aus dem Fenster und eine große Terrasse mit Blick auf das Meer zu sehen. In der Nähe eines Marktes mit frischem Fisch und Früchte.
Diese Wohnung befindet sich in einem Gebäude vor dem Meer. Der Blick auf das Meer könnte nicht besser sein. Sehr gut zum Surfen und einen ruhigen, aber sehr kühle Nacht Animation Sehr gut zum Surfen und einer ruhigen, aber sehr kühle Nacht Animation. In der Nähe von Peniche: Supertubos - Surfspot Berlengas Insel Obidos - mittelalterliches Dorf Caldas da Rainha - Bordalo pinheiro Keramik Very Nice Restaurants - Meeresfrüchte Sehr gut zum Surfen und lange Spaziergänge am Strand. In der Nähe von Peniche: Supertubos - Surfspot Paimogo Berlengas Insel Obidos - mittelalterliches Dorf Caldas da Rainha - Bordalo pinheiro Keramik Very Nice Restaurants - Meeresfrüchte Sehr gut zum Surfen und einer ruhigen, aber sehr kühle Nacht Animation. In der Nähe von Peniche: Supertubos - Surfspot Berlengas Insel Obidos - mittelalterliches Dorf Caldas da Rainha - Bordalo pinheiro Keramik Very Nice Restaurants - Meeresfrüchte
Sehr gut zum Surfen und einer ruhigen, aber sehr kühle Nacht Animation. In der Nähe von Lissabon: 1 Stunde mit dem Auto (1:10 mit dem Bus) Peniche: Supertubos - Surfspot Berlengas Insel Obidos - mittelalterliches Dorf Caldas da Rainha - Bordalo pinheiro Keramik Very Nice Restaurants - Meeresfrüchte
this is an amazing apartment! the gigantic terrace on the 7th floor allows you to be in private and in the nature of views, clouds, wind and sun. the lookout over the beaches is just marvellous. the apt is greatly equipped with a very personal feel. we had a great time in praia de areia branca. ana is a great host, everything was just super.
Markus
2016-08-29T00:00:00Z
Apartment was as described, check in time was flexible. Ana provided and email with lots of local info. Quiet beachside town with enough character to keep you entertained. Pizzeria was the highlight restaurant. Nice place to chill and watch the surf and sunsets.
Andrew
2016-05-19T00:00:00Z
Beautiful apartment with large terrace. Walking distance to the beach (5min). The apartment was newly renovated (painted). Very friendly landlady. The apartment is located in a small high-rise building and got two lifts and is very quiet. The bathroom is in the style of 70s. An ideal starting point for activities in the neighborhood. Very close to an italian restaurants, supermarket on the ground floor. Great flat for having wonderful holidays includding seeing nice sunsets from the terrace.
Jens
2014-08-11T00:00:00Z
Vorab hatten wir ein sehr freundliches Telefonat (auf Englisch) mit Ana, sie war reizend, sehr besorgt darum, für uns alles perfekt zu machen und sorgte kurzfristig für Ersatz, als nach einer Woche etwas kaputt gegangen war. Die Wohnung ist fast perfekt ausgestattet, sehr wohnlich mit schönen Bildern und persönlichen Assesoirs, wir haben uns sofort wohl gefühlt. Besonders gefallen hat uns der großzügige Wohn-, Ess- und Küchenbereich mit Blick aufs Meer und die riesige Terrasse mit Hängematte und wunderschönem Rundum-Blick auf den Strand und auch ins hügelige Hinterland. Einziger Wermutstropfen für den, der es braucht: das vielkanalige lokale Kabelfernsehen bot keinen deutschsprachigen Sender. Dafür gab es eine Musikanlage und eine umfangreiche Jazz-CD-Sammlung. Auch in der großen Bücherwand mit allerhand Weltliteratur in verschiedenen Sprachen fanden wir nur ein deutsches Buch, das vermutlich ein Gast dort gelassen hatte. Für uns steht fest: hierhin werden wir sicher wieder kommen!
Inge
2016-07-06T00:00:00Z
Die Kommunikation hat super geklappt. Ana hat sich immer gleich gemeldet. Die Terasse hat einen herrlichen Blick auf den Atlantik. Das Appartement ist etwas in die Jahre gekommen, es ist aber alles da was man braucht und super sauber.
stefanie
2015-10-19T00:00:00Z
We loved our stay at Ana's lovely apartment. The pictures don't do the place justice...the balcony is massive and stretches around the entire apartment, giving you panoramic views over the beach and the surrounding countryside. The apartment itself is comfortable and equipped with everything you need for a comfortable stay. There are not many shops in the immediate area but there are a number of good restaurants and things to see only a short drive away. Ana was very helpful with providing a list of recommended places to visit and communication was very easy.
Kurt
2014-11-14T00:00:00Z
L'appartement était en tous points conforme à sa description: clair, fonctionnel et très agréable, bien meublé avec en outre une riche bibliothèque personnelle, en plusieurs langues, mise à disposition des vacanciers. Nous avons été ravis de ce séjour et en particulier de la grande terrasse et de la vue sur l'océan
Danièle
2016-06-01T00:00:00Z
Anas Wohnung hält alles, was die Beschreibung bei Airbnb verspricht! Die Terrasse hat einen wundervollen Rundumblick auf den Strand, das Dörfchen und die Umgebung. Die Wohnung bietet für 3-4 Personen genügend Platz und alles, was man für einen entspannten Urlaub benötigt. Das Badezimmer genügt den Ansprüchen für eine Woche Urlaub absolut, könnte aber durchaus in nächster Zeit eine Renovierung vertragen. Die Küche bietet alles, was man braucht, um zu kochen und bei Kerzenlicht die Terrasse und die Wohnung zu genießen. Ana war immer sehr gut für uns erreichbar und hat sich sofort gemeldet, wenn wir sie brauchten. Vor Ort war Jesus, Anas Putzfrau und hat sich sehr liebevoll gekümmert. Wir können diese Wohnung gerne weiter empfehlen!
Catrin
2014-10-23T00:00:00Z
Typ pokoje
Celý dům/byt
---
Typ nemovitosti
Byt
---
Ubytuje
6
---
Ložnice
Praia da Areia Branca, Lourinhã, Portugalsko
Vous n'aimez pas le bruit et la pollution du centre ville? Cet appartement est idéal pour vous. Situé dans une commune paisible, à 10 min de l'aéroport et 20 min du centre ville de Lisbonne .
Typ pokoje
Celý dům/byt
---
Typ nemovitosti
Byt
---
Ubytuje
4
---
Ložnice
Apelação, Lisboa, Portugalsko
apartamento de playa acogedor en la pintoresca localidad de Santa Cruz. El apartamento está situado en un condominio abierto con un jardín común y zona de barbacoa. Una plaza de aparcamiento está incluido. 5 min a pie de la playa. Grande para los amantes de la naturaleza, playa y surf.
casa de playa pintoresca con 1+ habitación que se adapte a hasta 6 personas. La casa incluye una cama de tamaño completo en el dormitorio, una litera para dos personas y un sofá cama para dos personas cómodamente. La playa y el centro de Santa Cruz está a sólo 5 minutos a pie de la casa.
Llegar, parque, y olvidarse de su coche. En Santa Cruz caminamos por todas partes. Dentro de 5 minutos se puede llegar a la playa, el mercado, los cafés y restaurantes, tiendas, etc.
Very cozy! Suitable for a quiet and Family vacation. Isabel his a wonderful host! The welcoming breakfast was great!
Bruno
2016-12-29T00:00:00Z
Isabel nous a très bien accueilli, elle a su nous mettre à l'aise dans son charmant logement avec comme cadeau de bienvenue des gâteaux locaux et le minimum de nourritures pour le soir et petit déjeuner du lendemain (pain, beurre, lait, yaourts...) tout pour que l'on se sente chez nous rapidement . Il n'y a rien à dire , ce fût un séjour très agréable à Santa Cruz. Merci Isabel et à bientôt !
Angelique
2016-09-28T00:00:00Z
Uma casa totalmente acolhedora, muito linda e muito calminha. mesmo à beira do mar. Obrigado pela grande recepção Isabel. De certo que voltaremos,
André
2017-01-01T00:00:00Z
Anfitriã muito simpática, acessível e atenciosa. Espaço agradável e acolhedor.
Carolina
2017-02-28T00:00:00Z
Casa muito simpática, num condomínio muito calmo, ótimo para descansar. Casa equipada com tudo o que é necessário. No dia de reis ainda fomos recebidos com um bolo rei! Contamos voltar e recomendamos a qualquer pessoa. Da janela do quarto até se vê o mar. Até uma próxima!
Ana
2017-01-08T00:00:00Z
Typ pokoje
Celý dům/byt
---
Typ nemovitosti
Byt
---
Ubytuje
6
---
Ložnice
Silveira, Lisboa, Portugalsko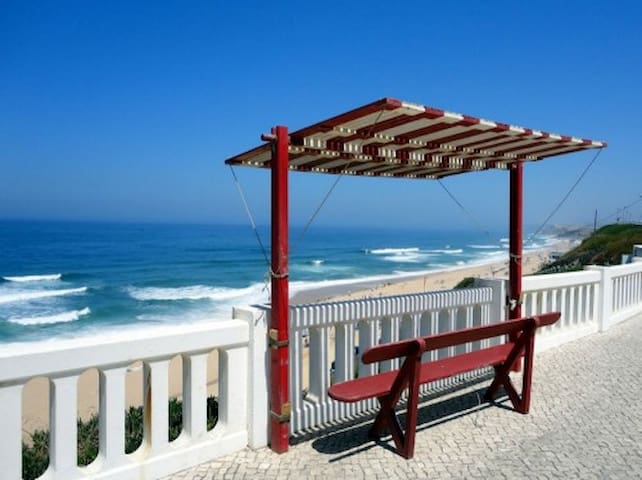 Eines der besten Dinge dieses Hauses ist die Lage, direkt im Zentrum des Dorfes, in der Nähe von Transporte, Strände, Bäckereien, Supermärkte, Restaurants und Bars.Das Haus ist eine schöne Wohnung mit Außenbereich mit Grill. AL Reg. Nummer - 9184 / AL
Haus im Zentrum des Dorfes mit einem Außenraum und Grill schöne Mahlzeiten außerhalb zu tun. Ganz in der Nähe zum Strand, Restaurants, Bäckereien, Geschäften und Surfspots. Die Einrichtung ist neu eine gute Unterkunft zu geben. Das Haus verfügt über: - 1 Schlafzimmer mit 1 Doppelbett - 1 Doppelzimmer mit zwei Einzelbetten - 1 Wohnzimmer -1 Küche -1 WC - Ein Außenbereich mit Grill
Nizza und typischen Viertel, historische Zone des Dorfes und in unmittelbarer Nähe zum Meer. Ericeira ist ein malerisches Dorf, das Geschichte und Erinnerung atmet. Es war die Gnade ihrer saisonalen Besonderheiten, die das Dorf seinen historischen Baudenkmälern mit seinen typischen und malerischen Aspekte bewahrt hat, die von Touristen und Besuchern sehr geschätzt sind bekannt, die Anwendungen, die lokalen Sitten, Sprache und Gastronomie. Heute ist Ericeira an der Spitze der Destinationen und war sogar eines der wichtigsten Ziele in der "Europas Beste Big-Time Kleine Ziele" zu besuchen.
A great place to stay in Ericeira! We really enjoyed the experience and hope to come back soon.
Alexis
2016-04-01T00:00:00Z
André was a fantastic host and really made our stay in Ericeira perfect! We could not ask for more from someone! He helped us so much with every aspect of our trip, from arranging transfers, surf lessons and bike rental along with a lot of advice on the area, things to do and the best places to eat. He really made every effort possible to help us with anything we needed to make sure we had a good time! The apartment was great too!!! When we arrived there was a welcome hamper of food and drink which was a lovely touch. The place was nice, clean and comfortable with everything that we needed including things like a good Wi-Fi connection, a nice big living room, a balcony facing the sun, a barbecue area. I would definitely recommend André and the apartment to anyone visiting Ericeira. The lovely apartment along with his friendly hosting definitely made our holiday even better than we could have expected!!! This is something that you don't experience in most places! 5 Stars!
Gary
2015-05-25T00:00:00Z
Great place in the nice city of Ericeira. Andre E Filipa were very welcoming and nice people. They gave us a lot of tips about the city and where to eat the best food in town. Really great stay during 1 week. The place is really nice for a group of friends or a family !
Clément
2017-03-24T00:00:00Z
Friendly, helpful and great hosts. Great place and lovely location.
Jack
2017-01-04T00:00:00Z
Andre ist der beste Gastgeber, den man sich nur vorstellen kann! Wir wurden sehr herzlich empfangen und hatten das Gefühl, dass wir unsere Freunde besuchen. Von der ersten Begegnung bei der Schlüsselübergabe wurden wir liebevoll umsorgt. Andre hat alles organisiert und besorgt, was wir für eine entspannte Zeit brauchten. Wir haben von ihm die besten Tipps bekommen um Ericeira wirklich geniessen zu können. Andre war für uns immer erreichbar und hat uns sogar zu unserem nächsten Ort gefahren, was absolut nicht selbstverständlich ist(URL HIDDEN)Wir waren zu dritt in der wunderbaren Wohnung, die mit ihrer perfekten Aufteilung und Grösse, Licht und Sonne von beiden Terrassen einfach traumhaft ist. Wir sind alle drei Yoga Lehrer und hatten im Wohnzimmer genug Platz um unsere Yoga Praxis zusammen zu machen. Auch die Lage des Apartments ist perfekt: einerseits ruhig gelegen aber man ist sehr schnell im Zentrum der Stadt und in 2 Minuten am Strand. Aber vor allem: wir waren glücklich bei Andre und Filipa! Wir danken Euch von ganzen Herzen für die fantastische Zeit. Wir werden bestimmt wiederkommen. Allerliebste Grüsse aus Hamburg und Berlin Susanna, Laura und Michael
Micha
2016-03-25T00:00:00Z
This was definitely one of our best airbnb experiences ever! André is the most welcoming host one can imagine, even when we arrived really late at night, he took the effort to come pick us up and guide us to the house, where he was so helpful and a nice welcoming basket was waiting! The apartment is located right in the city centre, you can even smell the sea, it's that close! It's really nearby some of the best surfing spots. The place is nicely renovated and has everything you need to enjoy a relaxing holiday. But most of all we were charmed by the hospitality, tips and help we received. Definitely worth 5 stars!
Lora
2015-06-01T00:00:00Z
Wir hatten einen wundervollen Aufenthalt bei Andre und Filippa. Die Wohnung liegt super Zentral, nur fünf Minuten zu Fuß von diversen Stränden. Es gibt einen Balkon und eine Terrasse. Andre hat uns sehr nett empfangen und uns viele Tipps für unseren Aufenthalt gegeben. Wir möchten eigentlich noch länger bleiben, wäre der Urlaub nicht vorbei...
Héla
2016-06-24T00:00:00Z
Andre is a very friendly host. When we arrived, he came to pick us up within five minutes and there was a welcoming basket with fruits, wine, cheese for us in the kitchen. There was even a little present for the kids on their beds. He gave us the local map and some advice. The location of the flat is great, it's in the old part of the village and very close to the sea, the beaches and the centre of the village. We had a great time in Ericeira.
Corinne
2015-04-22T00:00:00Z
Typ pokoje
Celý dům/byt
---
Typ nemovitosti
Byt
---
Ubytuje
6
---
Ložnice
Ericeira, Portugalsko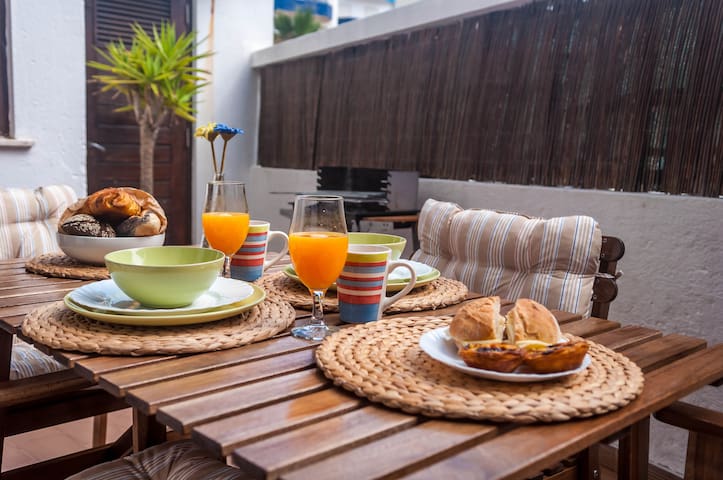 Lovely home situated in a small rural village really near the sea and priviliged location into this 3 beaches: Praia dos Coxos, Ribeira D'Ilhas e São Lourenço. Located 5 km from Ericeira (World Surfing Reserve) and always in contact with nature. Ericeira has approximately 8km of coastline and consists of seven separate surf spots. The housing consists of Apartment with living room, two bedrooms, kitchen and bathroom. The house also outdoor spaces at the entrance and rear.
Lovely home situated in a small rural village really near the sea and priviliged location into this 3 beaches: Praia dos Coxos, Ribeira D'Ilhas e São Lourenço. Located 5 km from Ericeira (World Surfing Reserve) and always in contact with nature. Ericeira has approximately 8km of coastline and consists of seven separate surf spots. The housing consists of Apartment with living room, two bedrooms, kitchen and bathroom. The house also outdoor spaces at the entrance and rear. Housing recently renovated and completely equipped offering the necessary comfort for 4 guests and 1 more people to sleep on sofa. With equipped TV 200 channels, free WI-FI and Kitchen with everything new: refrigerator, microwaves, toaster, kettle, electric hob for cooking, hot water heater, and everything you need for cooking such as forks, knives, spoons, pans, pans, cloths, etc... For the rooms: sheets, cushions and For the bathroom: towels, paper hygienic - Provided. Have Barbecue. Nearby beaches: Foz do Lizandro Beach, Santa Cruz Beach, Supertubos Beach, etc. 100 meters of supermarket, restaurants, coffees and bar. Interaction with Guests - If necessary my contact is available.
Typ pokoje
Celý dům/byt
---
Typ nemovitosti
Byt
---
Ubytuje
5
---
Ložnice
Santo Isidoro, Lisboa, Portugalsko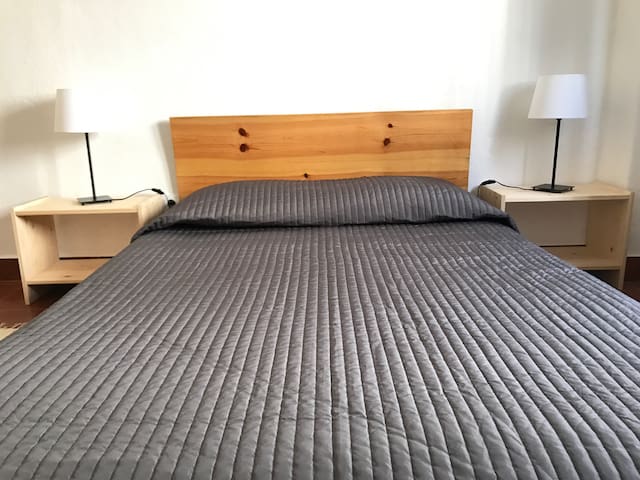 1

–

18

z

300+ pronájmů bytů
Pro zobrazení celkové ceny zadej termín. Mohou být přidány další poplatky a daně.