Our place is located in downtown Stuttgart, the Rice and Duck Capitol of the World! You'll love our place because of the views, the location, and the people. The Wings Over the Prairie Festival and World Championship Duck Calling Contest (Thanksgiving week) is located right outside the building. You can sit outside on the deck and watch it all happen or walk outside right into the middle of it! Our place is good for hunters, couples, solo adventurers, and business travelers.
I had a fantastic stay here. Our host was great and the apartment was beyond expectations. The location is second to none and the patio/deck is an awesome bonus. 10/10 will stay again. Perfect for hunters who want to be right in the mix for festivities etc. You'll have the best spot on Main St. Guaranteed.
Lex
2016-11-04T00:00:00Z
We stayed at the Loft for 5 days during the duck season. There's a fair amount of stairs, but the deck and the loft are very nice. One very nice king size bed, one fold out couch, and a top of the line air mattress. The rest of the amenities were very nice. Great place to stay right on main street Stuttgart.
Adam
2016-12-20T00:00:00Z
Wonderful hosts! Made us feel like family and did so by going out of their way. Perfect place for our needs too.
Matt
2016-11-27T00:00:00Z
Typ pokoje
Celý dům/byt
---
Typ nemovitosti
Podkroví
---
Ubytuje
4
---
Ložnice
Stuttgart, Arkansas 72160, Spojené státy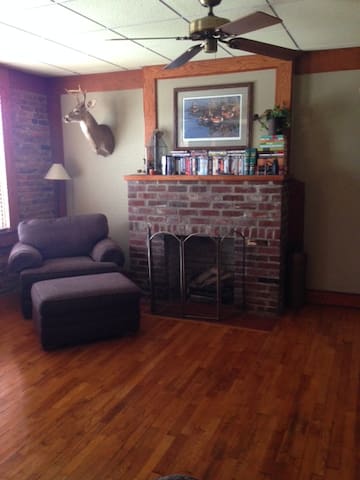 Great space for any hunters get away! Sleeps 6 with three bunks beds full on bottom and twin on top. Separate living, dining and kitchen area. Downtown Stuttgart, step right outside and hear the World Championship Duck Calling Contest. Newley remodeled.
Lodging only with a private entrance $450 a night includes taxes and fees Sleeping Sleeps 6 3 bunk beds full bottom/twin top new pillow top mattress Bath 4 showers 2 toilets Bath towels Hotel amenities Living room Two Catnapper sofas with large cameo recliner TV Bar area Place for dogs Mini refrigerator Kitchen Large dining table seats 8 Microwave Coffee Keurig/coffee provided Refrigerator Freezer for game Toaster Extras Boot closet and closet lockers for guns, hotel amendities and free wifi, walking distance to downtown and restaurants! Newly remodeled
Typ pokoje
Celý dům/byt
---
Typ nemovitosti
Byt
---
Ubytuje
6
---
Ložnice
Stuttgart, Arkansas 72160, Spojené státy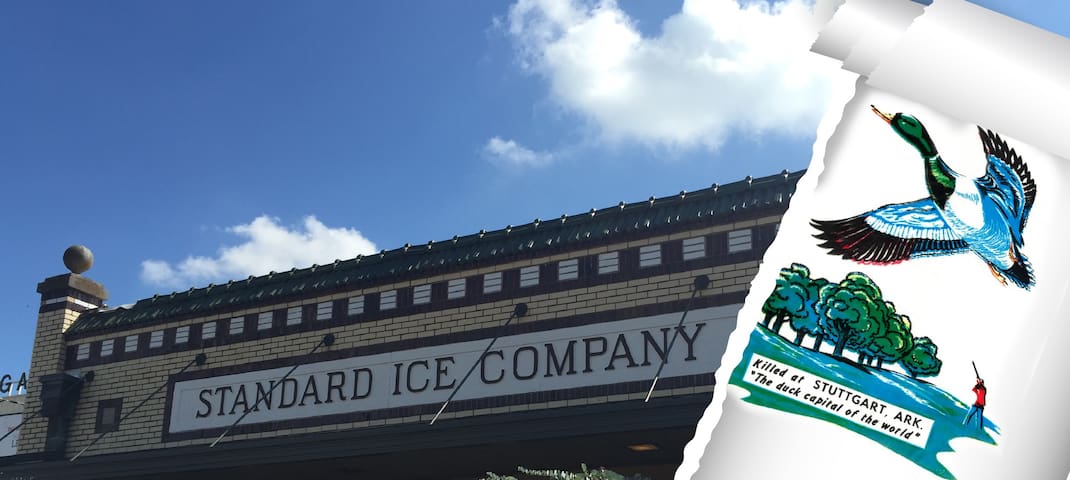 Our cool and comfortable 2 bedroom 1 bath home is perfect for someone who's looking for serenity and a Home Away from Home. Located in one of the safest and quietest Neighborhoods in Eastern Arkansas, Marvell Arkansas. A 1 car garage also gives you privacy if you desire to be secluded. With Free Amenities such as TV's in every room, Free Wifi, snacks, ironing board, and much more. Our Goal is to make our Home, your Home Away from Home.
Typ pokoje
Celý dům/byt
---
Typ nemovitosti
Dům
---
Ubytuje
4
---
Ložnice
Marvell, Arkansas 72366, Spojené státy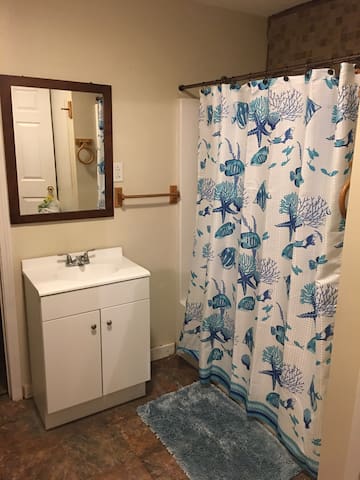 Our Comfortable 3 Bedroom 2 Bath Home is Equipped with Just about everything you have at Home including Free Wifi, Wash/Dryer, and BBQ Grill, Ready for your Entire Family. Why stay at a Hotel when you can rent an entire Home? PETS ARE WELCOME!
This Home is Great for Family Interaction. Free Wifi, Flat Screen Tv's in every room, Full Kitchen.
The Town of Marvell Arkansas was Rank among the Top 10 Safest cities in the Country by (URL HIDDEN)
It was a cute little remodeled home fully equipped. It was a great stay for a week. Armando and his wife were great hosts.
Keisha
2016-12-18T00:00:00Z
I really enjoyed my stay. Home was clean and all my family needs was taken care of. Thank you
Donna
2017-02-26T00:00:00Z
This house more than met our needs. It was spacious and there were so many amenities, including bedding, towels, body wash/shampoo, kitchen utensils, a grill, and others. Thank you for a great stay!
Daniel
2017-02-11T00:00:00Z
Coming for Chicago to a small town like Marvell, I didn't know what to expect. The drive up further enforced my fears. Farms and wooded areas. Then I arrive at this little mecca in the country. The house stands out compared to the other homes in the area. Very neatly manicured and well kept. The interior of the home is beautiful and again unexpected. There are TV's in every room. The TV's all have Netflix. The house is fully equipped wifi. Armando (and his lovely wife) put a lot of effort into letting you know they care. Thanks for an amazing experience!
Gigi
2016-12-16T00:00:00Z
The neighborhood is quiet, the property is huge and gated, and the home is very warm and welcoming. Everything we needed was available to us. All we had to provide was the food. They had dishes, towels, washer and dryer, and even body wash (my 8yo son thought that was genius btw). It was a blessing that we were able to use your home in our time of need. We had a great time in a wonderful space. Thank you so much!!!!
Leslie
2017-01-05T00:00:00Z
This was a Fantastic House. We are a family of 7 and we stayed here very comfortably. The home is big, clean and has everything you need to feel comfortable. The A/C is fantastic. The kitchen is fully stocked. The area is quiet. There were no problems with staying here and we felt the home was an excellent value.
Luba
2016-09-21T00:00:00Z
The house was and our host were everything we could ask for. We appreciated the little touches like beverages and condiments in the refrigerator and the cookies on the table. In addition, when we mentioned we wanted to do some cleanup on our car, Armando left and came back with a hose, nozzle and sponge. Everything he did made us feel welcome and appreciated. This is obviously an older home that Armando is upgrading. There was a TV in every room (5 over all) and comfortable furniture.
Bill
2016-10-07T00:00:00Z
Comfy beds, cool a/c, reliable wi-fi, and cold sodas waiting in the fridge. Armando was very communicative, friendly, and accomodating. The home comfortably fit a family of seven- hard to do!
Katya
2016-08-15T00:00:00Z
Typ pokoje
Celý dům/byt
---
Typ nemovitosti
Dům
---
Ubytuje
8
---
Ložnice
Marvell, Arkansas 72366, Spojené státy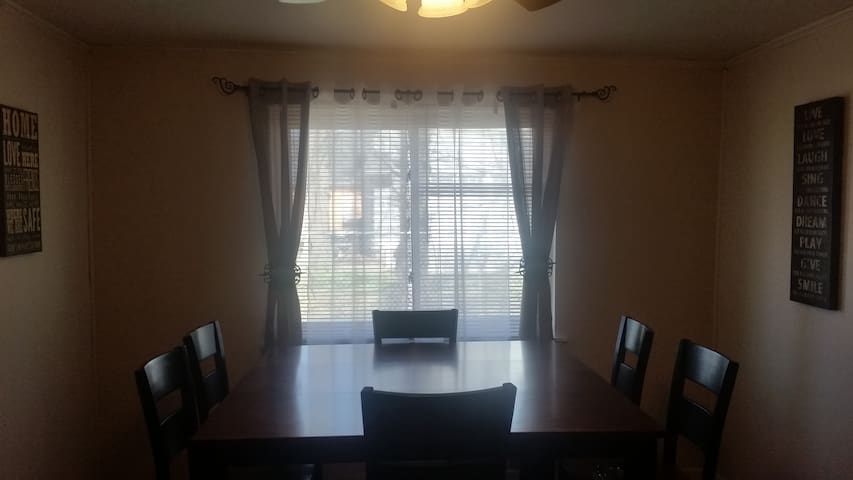 Want right in the middle of the duck hunting capital of the world well here you go. Secluded cabin 500 ft from the boat launch into 30000 Acres of flooded hardwood timber when in season Nov threw Jan. During the offseason come stay and relax from the everyday hustle and bustle. Fish our private resivor or skip over to Stuttgart Ar to the famous Macks pro shop. Stuttgart is known for its world class duck hunting and annual world competition duck calling contest which is held in Nov. Allow us to accommodate you.
Typ pokoje
Celý dům/byt
---
Typ nemovitosti
Dům
---
Ubytuje
6
---
Ložnice
Stuttgart , Arkansas 72160, Spojené státy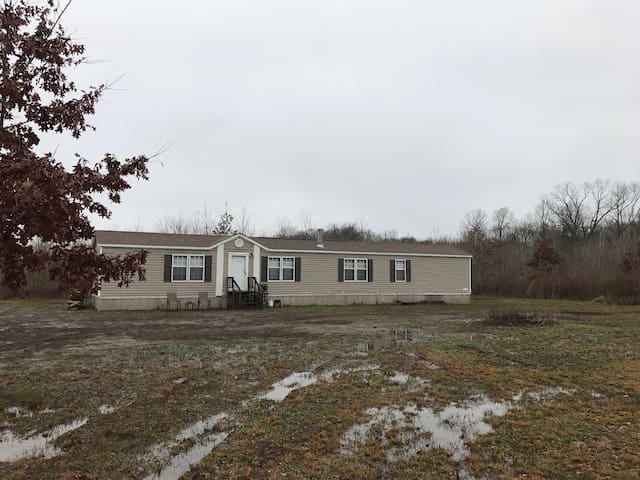 The Sugar Shack Lodge, located in Lee County, Arkansas, truly the heart of the Mississippi Flyway, offers the hunter an oasis that is merely minutes from thousands of acres of public management. ~35 minutes from downtown Helena if you are interested in staying for Blues Fest!
We think you will love our little slice of heaven. The house is furnished with dishes, pots, pans, and utensils for cooking. A large dining room table seats up to 8. The cabin is rustic and homey, with views of the surrounding pond and corn fields. This is not a fancy lodge with extravagant tall ceilings. It is just a small 3 bedroom home, with plenty of room to sleep and enjoy country living!
Another great trip, I would definitely recommend the Sugar Shack to anyone!
Shawn
2017-01-30T00:00:00Z
Great stay, great people!
Shawn
2017-01-23T00:00:00Z
The hosts were genuinely kind people. The cabin was great. I will definitely be back.
David
2016-07-25T00:00:00Z
We had a wonderful experience at the Sugar Shack. It is exactly as described and then some. The cabin is rustic but very clean and well-insulated. Our hosts were very communicative and helpful. And flexible. We really enjoyed the quiet beauty of the area. Highly recommend!
Lici
2016-10-09T00:00:00Z
Typ pokoje
Celý dům/byt
---
Typ nemovitosti
Srub
---
Ubytuje
10
---
Ložnice
Marianna, Arkansas 72360, Spojené státy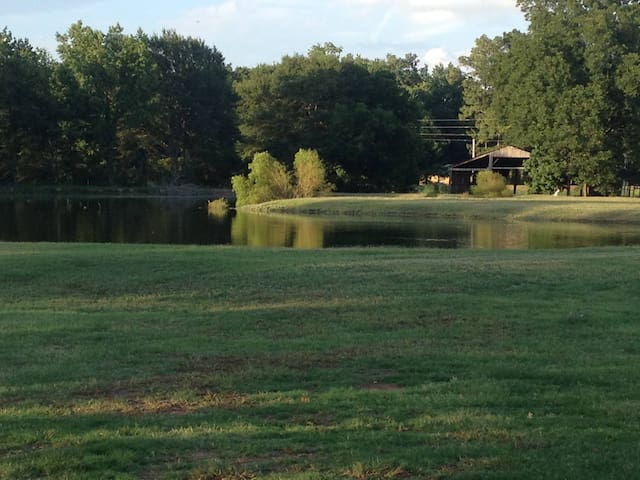 This nice country home has everything needed to put you at ease. Rest in comfort or cruise down to our private resivor for some fishing. Guided duck hunts are also available when in season which is Nov threw Jan. Also the famous duck calling contest in Stuttgart happens every year around Nov which is a very nice and close getaway. If you're looking for a relaxing getaway contact me for avability. Thanks
Typ pokoje
Celý dům/byt
---
Typ nemovitosti
Dům
---
Ubytuje
4
---
Ložnice
Altheimer, Arkansas 72004, Spojené státy
sheyoukaifangshichufang.genghaodejiaoliuchuyi
Typ pokoje
Společný pokoj
---
Typ nemovitosti
Byt
---
Ubytuje
2
---
Ložnice
England, Arkansas 72046, Spojené státy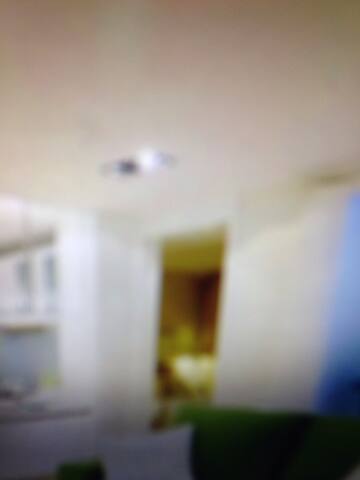 jinlindotue.chuxingfamgbian.
Typ pokoje
Společný pokoj
---
Typ nemovitosti
Byt
---
Ubytuje
2
---
Ložnice
England, Arkansas 72046, Spojené státy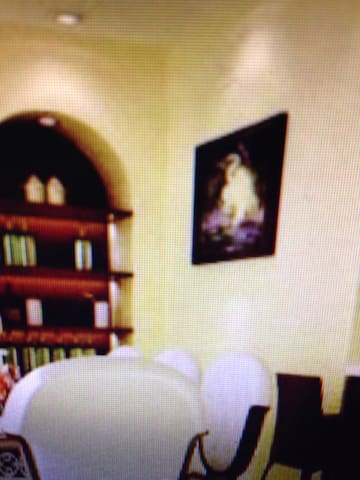 Our 4bd3ba home has a private room with bath available and is the perfect location to relax and feel comfortable while visiting the LRAFB area as we are military. Our home is at the back of a quiet, private neighborhood. Great for people who want good space and quiet time.
The space is quiet for relaxing and easy access for entry and exit with a 2 person MAXIMUM. Ensure you have all personal belongings on your departure date.
The neighborhood is very quite in the back of town setting with a community fishing pond with two small boats.
This place is quiet, relaxing, and a great value. We enjoyed our stay.
Martha
2016-12-22T00:00:00Z
Very clean and comfortable home in the country. Convenient to Cabot/Beebe area.
Donald
2017-01-27T00:00:00Z
A clean, quiet, comfortable place, away but not to far from the highway.
Miriam
2017-01-07T00:00:00Z
Stacy was friendly and helpful. Everything was as advertised. Would recommend this host to anyone.
Carol
2016-08-21T00:00:00Z
Warm welcome, and fantastic hospitality!
Tanner
2016-07-26T00:00:00Z
Stacy was a great hostess and the space was comfortable and clean. Very comfortable bed.
Jason
2016-06-05T00:00:00Z
Stacy was a great host! This was my first time staying in an Airbnb by myself, so I was a bit nervous. However, staying at Stacy's house eased any anxiety I felt! The room was very cozy and had a great bathroom and closet! The house was in a very nice neighborhood too! For the price you just can't beat it, and I will definitely stay here again if I'm ever back that way!
Jaclyn
2016-09-26T00:00:00Z
The listing was very accurate; house in a quiet neighborhood. If you are looking to relax, this is the place for you. My only thing was having to drive to get to everything, but that is only bc I don't like driving :) Very nice hostess and family as well.
Crystal
2016-08-10T00:00:00Z
Typ pokoje
Soukromý pokoj
---
Typ nemovitosti
Dům
---
Ubytuje
2
---
Ložnice
Austin, Arkansas 72007, Spojené státy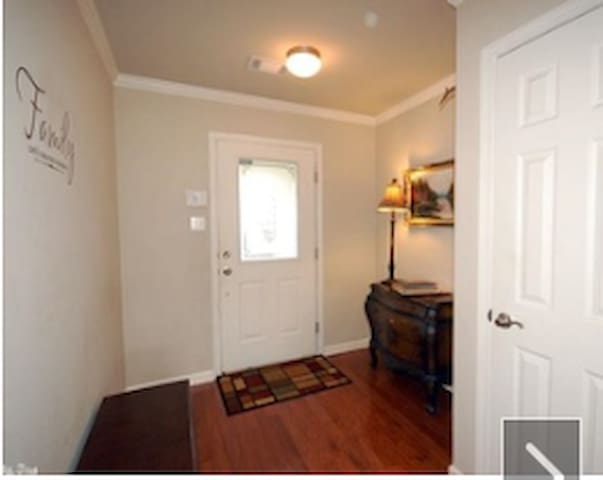 Located on Old River Lake, 17 mi from LR Airport. It is a nice spot for dock fishing, bird watching, and relaxing in the country with access to the city.
Peaceful and quiet, and the country air will make you sleep well!
Mark was a great host - he helped me navigate my way to the site, even staying on the phone with me when (SENSITIVE CONTENTS HIDDEN) maps did not work! Mark was flexible with our check in time so we could explore Little Rock before heading to his land. The space itself is gorgeous - so much open-ness in the cabin and lots of nice touches to make it feel cozy (games, movies, candles, fireplace). I would HIGHLY recommend this location!
Candace
2016-03-19T00:00:00Z
The cabin was a great choice! Much better than a hotel! Mark was a great host and very hospitable! I would recommend this place for anyone! The boat dock offered peace and relaxation after a day of work! (The cold beer helped too, of coarse!)
Seth
2016-06-27T00:00:00Z
I stayed at Mark's cabin for a month while I started a new job. The cabin is very comfortable to stay in and Mark was very accommodating and hospitable. The location is relaxing and I enjoyed having the lake close by to go fishing in. Will definitely stay here in the future.
Jeffrey
2015-11-03T00:00:00Z
The barn was great!:) my brother and my husband got to fish and had a blast! We were in town for a wedding, was so much more relaxing than staying at a hotel! Wifi would have been the only thing that would have made this stay completely perfect! There was terrible cell service out there so having wifi would have been nice!:)
Megan
2016-09-18T00:00:00Z
WOW!! What a wonderful home to totally relax and take in the peacefulness and serenity of the area! We were graciously welcomed by Mark and Catherine and they immediately made us feel like their home was ours! We loved the refreshing private lake and the accomodating boat dock! We sincerely hope to return as soon as we can!
Cathy
2015-06-07T00:00:00Z
Setting was beautiful. Neighbors nice. House small but nicely finished and furnished. Mark very open and helpful. Would definitely stay again.
Erin
2017-02-25T00:00:00Z
After making last minute reservations, literally the day we needed to check in, we were welcomed with smiling faces by Mark and Katherine at their beautiful country retreat, "The Barn" as Eric referred to it. We were not sure what to expect since this was our first experience with Airbnb. Picking a place only seeing pictures and the knowledge of it being a barn, but we were more than pleased with the serene beauty and instant feeling of tranquility after stepping into this home away from home. Mark and Katherine made us feel like old friends from the start and checked in with us on a regular basis just to make sure we had everything we needed and were still happy with the place. "The Barn" felt like no barn I have ever been in, it was simply breathtaking. Its rustic yet elegant interior decor and picturesque landscape only accented the architectural design and layout of this home, it would be impossible to not feel like you were safe, secure and right at home once you step foot inside. Each and every day we spent there came with new adventures and wonderful surprises. The neighbors were very friendly, lending a helping if needed as well as letting their beautiful dogs run and play with Brutus (our side kick) daily. I was ready for some quiet time so the fact that this place has no distractions like TV, internet or phone was a plus for me. Who needs distractions when you are surrounded with this. The lake was so inviting and we spent hours just sitting on the private dock listening to the water. They even provide the poles to fish if you like, just run down to the store and get you some bait and throw your line in....maybe you get a really fresh, delicious and inexpensive meal. What more can you ask for? If you are ever in this area and need to take a break from the hustle and bustle of the plugged in life, you owe it to yourself to take your shoes off and stay awhile here. You may realize how nice it is to not be plugged into the world. Thank you Mark and Katherine for this much needed retreat.
Eric and Patti
2016-10-31T00:00:00Z
This little "barn" in the field is actually everything you could need with none of the unwanted distractions of the busy life we all seem to lead. Who couldn't benefit from a break from technology and some fresh air. This is the perfect place. Wonderful Hosts, very clean and beautiful accommodations. Mark and Katherine were always just a text or call away if needed. Their recipe or secret for their making of their delicious wine is one that could never be mastered by no one else. If given the opportunity do not pass up an opportunity to try some of their stock.
Eric and Patti
2016-11-21T00:00:00Z
Typ pokoje
Soukromý pokoj
---
Typ nemovitosti
Jiné
---
Ubytuje
3
---
Ložnice
Scott, Arkansas 72142, Spojené státy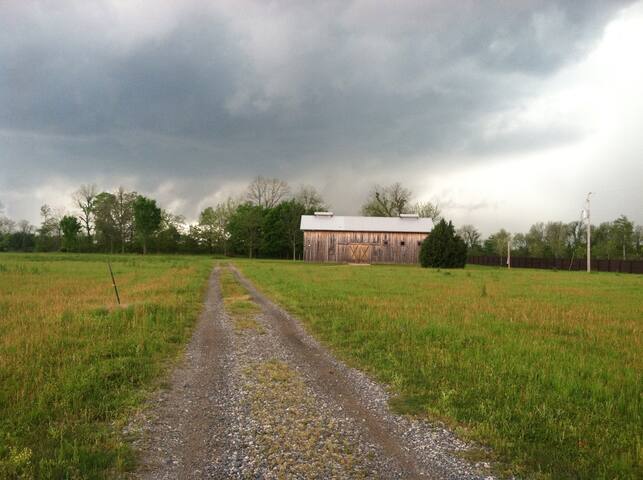 Pro zobrazení celkové ceny zadej termín. Mohou být přidány další poplatky a daně.