The Cottage is a self contained annex attached to our farmhouse in the Somerset countryside. A peaceful location with rural views, Congresbury village is a mile away with pubs and shops. Shared access to our games room with table tennis and pool table. Bristol Airport 15 mins drive, Mendip Spring Golf Club 1/2 mile. A great location for visiting the cities of Bristol (25 mins drive) and Bath (45mins). Wells, Weston Super Mare, Cheddar Gorge and the Mendip Hills AONB are all within 30 mins drive.
Our lovely one bedroom annexe is attached to our farmhouse but entirely self contained and private. In a rural setting with excellent transport links by car to the M5.
Situated between Congresbury and Churchill (North Somerset), very close to Mendip Spring Golf Course. Well placed for walking on the Mendips, cycling the Strawberry Line or visiting Cheddar Gorge (7 miles). Ideally placed for Bristol Airport (7 miles), Bristol (12 miles), Wells (15 miles) and Bath (25 miles).
The host canceled this reservation 5 days before arrival. This is an automated posting.
Nathan
2017-04-07T00:00:00Z
My friend and I met half way between our 2 houses at Jill's lovely cottage. It's a great size and location and is beautiful keep and exceptionally clean. We especially loved the cosy fire in the living room. We had a great time.
Caz
2016-11-20T00:00:00Z
Perfect getaway experience, the cottage was immaculately clean, very spacious, and very very comfy and homey. My partner and I enjoyed every moment staying at Jill's place. No more than a twenty minute drive in more or less any direction, there are also beautiful places to visit in such a wonderful part of the country. Would highly recommend !!!
Jason
2016-08-11T00:00:00Z
What a beautiful setting and a wonderful cottage to stay in. If I could, I'd move in tomorrow! We arrived a little bit earlier than Jill but she left the property available to us to get settled in her absence. When she got home, she immediately came over to make sure we were okay, give us a little run down of the property and the local area and then left us to it. The property itself is stunning. Beautiful wooden beams, a huge kitchen and living area and a perfect log burner to light in the colder evenings. It's extremely spacious as well, even better than in the pictures. Even though it was quite a warm evening, we lit the fire while we had dinner and had a quiet evening in which was brilliant. We nipped out to the local chippy for some food and to the local supermarket to pick up some essentials as well for the next morning, but we were al's provided with milk and some cereal which was unexpected and a great touch. We had a cheeky game of table tennis as well which was great and something a little different to do in the evening, and then watched the sunset out the back of the property through the trees and across the countryside. The sleep was great, we both slept like a baby as its so peaceful and quiet. The shower was excellent as well the next morning. Overall, we wouldn't hesitate to recommend this property to everyone and anyone heading down to this neck of the woods, just perfect! Jill is a wonderful host as well, a very nice person who will leave you to get on with it, but is also there via mobile at any time. Thank you so much again, we will definitely be back!!
Robbie
2016-08-17T00:00:00Z
What a wonderful stay. Beautiful apartment everything you could need. Attentive and kind host, Jill helped with taxis, breakfast was provided and bed was super comfy. Log burner was an added bonus. As was the snooker and ping pong tables. Would recommend. Xx
Talulah
2016-09-26T00:00:00Z
Jill and Andrews country cottage is really peaceful, quiet and private. There is a lovely garden and an orchard with a private place to sit and enjoy the views... The cottage is light and fresh, very clean, nicely furnished and very comfortable. The bedroom is perfect, the bed comfy and the bathroom so nice and clean, with lovely tiles! The kitchen is spacious and nice, modern and very complete, with tea, coffee, cereals, jam, milk, sugar and cakes everything is there! Jill and Andrew are perfect hosts. We forgot a bag with the most important things in it, such as my laptop....and did not even notice it yet. Coming out of the local bakery, Jill advises us, there was Andrew smiling with my bag in his hands... He and his son quickly followed us and found us outside the bakery not even knowing we left the bag behind!!! Thanks a lot for that inventive and very helpful action. We had a lovely stay at your place and hope to come back to enjoy your perfect and private cottage for a longer stay. Jill and Andrew we would like to give you the predicate Perfect Hosts! Willem and Jeannett(URL HIDDEN) A place to come back and stay for much longer.
Jeannette
2016-08-20T00:00:00Z
Un sitio precioso, una casa espaciosa y acogedora. Muy nuevo y muy limpio, todo en muy buen estado. Jill ha sido una estupenda anfitriona, nos ha ayudado con direcciones y estupendas sugerencias e incluso nos dejó el primer día un desayuno con cereales y brioche. Ha sido una experiencia estupenda que recomendamos. ¡Muchísimas gracias Jill por todo!
Elena
2016-09-07T00:00:00Z
Amazing stay in a beautiful cottage. A very spacious home for just the 2 of us. The area is lovely and what a view to wake up to. Jill was a very thoughtful and attentive host providing everything we needed. Thanks Jill!
emma
2016-12-01T00:00:00Z
Typ pokoje
Celý dům/byt
---
Typ nemovitosti
Byt
---
Ubytuje
2
---
Ložnice
Brinsea, Anglie, Velká Británie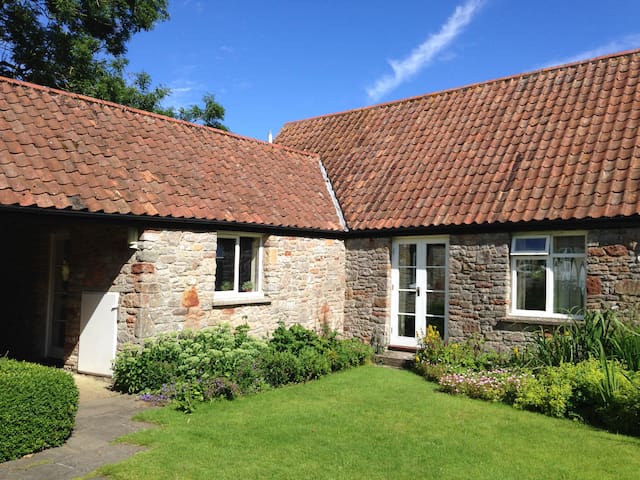 We are situated near to Bristol airport (10 min walk) and easy access to Bristol. The property is set away from the main road in a large secluded private garden. There is a sunny courtyard garden for use by guests.Those guests staying overnight for an onward journey from the airport may park their car in our secure gated car park overnight free then £5 per day after that subject to availability (check on booking)Facilities for hot drinks and breakfast (cereal/fruit juice/yoghurt/fruit) provided.
This is one of two identical apartments adjacent to each other. Each apartment is spacious and well laid out to make your stay as comfortable as possible.
This property is set back off the main road and is enclosed by trees and hedging with fields surrounding the property making it a secluded countryside retreat but with easy access to the Airport, Bristol and connections to the A38 and A370 as well as the M5
The apartment was spacious well furnished and extremely clean and tidy. It was well stocked with cereal, fruit juice and coffee etc. The hosts were extremely helpful and polite and couldn't do more to make our stay a pleasant one. They gave us a lift to the local church for the wedding we were attending and even made us toast and continental breakfast in the morning. All in all I couldn't rate this any higher, brilliant stay and excellent people!
Sam
2016-08-21T00:00:00Z
My partner and I had an exceptional stay at Bryan's. Very friendly and very helpful throughout our stay. Very highly recommended!
James
2016-09-11T00:00:00Z
The accommodation was excellent - clean, attractive and with everything we could have needed. There is a very pretty garden for sitting outside. The host was helpful and we enjoyed a very good breakfast. I very much recommend this Bnb.
Elizabeth
2016-08-29T00:00:00Z
Absolutely wonderful flat with a very homely feel to it. To match the flat, the hosts are unbelievably welcoming and go out of their way to make your stay as enjoyable as it can be. Definitely our best stay while using airbnb, Highly recommend to everyone.
Humza
2016-08-14T00:00:00Z
Mr. Bryan is a really nice sir and the room is pretty good. Bryan took us to the airport in 4:00am! We have five people so he borrowed us an air bed and the tolietries were clean and good. Thank you, Mr Bryan!
丽君
2016-09-20T00:00:00Z
Four of us stayed in the apartment and left our car for a couple of days. Bryan gave us a lift to and from the airport at very unsociable hours. The place was super clean and tidy and was appointed better than any hotel room I've ever stayed in. Would really recommend.
Esther
2016-10-20T00:00:00Z
Bryan was a fantastic host and made us feel very welcome. The apartment was really comfortable and Bryan was very kind providing snacks, drinks and breakfast. The little touches such as this made it a fantastic stay. It was extremely convenient for us as we were attending a wedding very nearby and it was so much nicer to stay here than at a generic holiday inn. The house was secluded and peaceful so if that's what you're after I would highly recommend it to anyone. Thank you so much Bryan!
Danielle
2016-09-04T00:00:00Z
fantasy stay.. great location and had everything I needed, very warm welcome as arrived late, would highly recommend!!
Paul
2016-10-10T00:00:00Z
Typ pokoje
Celý dům/byt
---
Typ nemovitosti
Byt
---
Ubytuje
4
---
Ložnice
Felton, Anglie, Velká Británie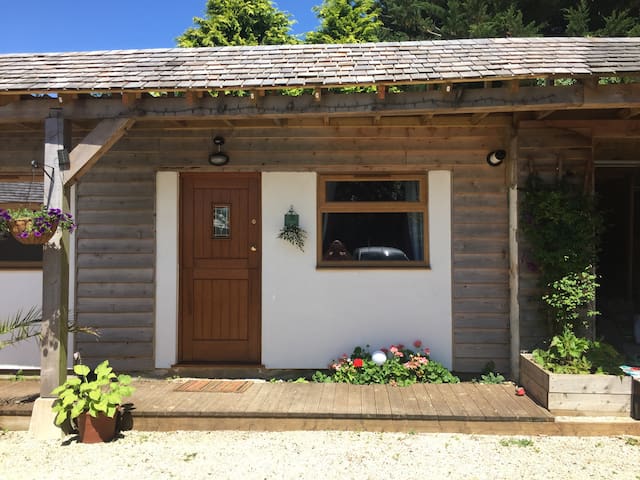 Located in Highstreet my apartment is on walking distance to shopping center, local coffee shop, restaurant, and park. My apartment is located 15 minutes drive to Bristol Airport.
Airport is only 15 minutes drive from my place.
Typ pokoje
Celý dům/byt
---
Typ nemovitosti
Byt
---
Ubytuje
4
---
Ložnice
Nailsea, Anglie, Velká Británie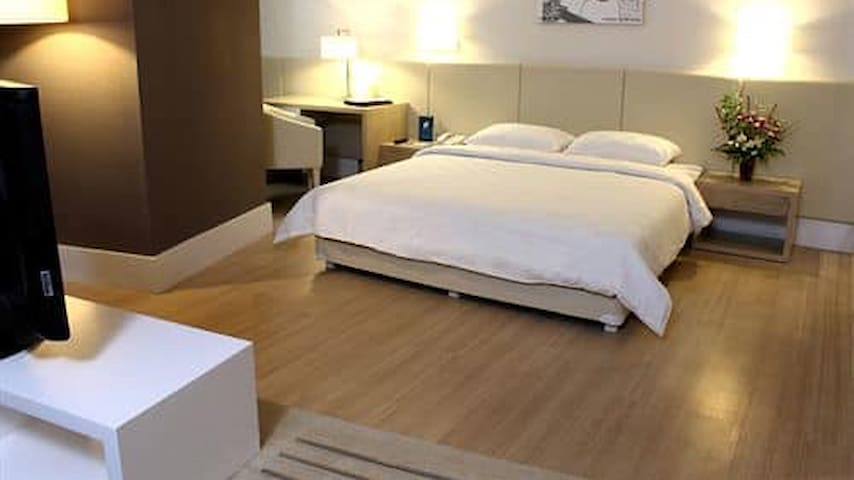 Our stone coach house is a calm, beautiful space furnished with everything you need for a restful stay yet only 10 minutes drive from Bristol airport. We are at the foot of the Mendip mountain range, so great hiking, biking and characterful pubs
It's a lovely spot in a great location for activities such as walks in the Mendip Hills, golf, cycling and riding but is also well placed for trips to Bristol, Bath, Wells and even Cardiff.
Lots of lovely countryside to explore but close to popular cities too. As we have a supermarket which stays open 24/7, you never feel cut off or run out of things. We are close to Bristol airport but not under the flight path so virtually never hear any planes. We are also only 30 mins from Bristol City Centre which you can access either by driving in or from the park and ride just outside the city. There is a railway station in Yatton about 15-20 minutes drive away, which is very handy for getting to Bath or Cardiff to name but two places if you don't like driving (and parking!) in cities. We are near Coombe Lodge and Aldwick Court wedding venues.
We travelled with a newborn and a 2-year old to attend a wedding. Liz is an amazing host that provided everything we needed for the little ones: a cot, blankets, high chair, games and even a rocking sheep! The apartment is spotless and had everything we needed to kick-start our stay including breakfast and cooking essentials (milk, butter, fruit, coffee, tea, sugar, salt, oil, cereals, etc.) Liz even made us a delicious blueberry and raspberry cake! The kitchen is very well equiped with plenty of utensils for cooking and baking. The apartment is spacious with great views over the large garden and fields. It is a wonderful place to relax and enjoy the beautiful surroundings.
Maite
2017-03-06T00:00:00Z
Typ pokoje
Celý dům/byt
---
Typ nemovitosti
Byt
---
Ubytuje
4
---
Ložnice
Bristol, Anglie, Velká Británie
We are situated near to Bristol airport (10 min walk) and easy access to Bristol. The property is set away from the main road in a large secluded private garden. There is a sunny courtyard garden for use by guests.For guests using the airport, drop off and collection is free. and you can leave your car in our gated secure car park, first night free then £5 per day (subject to availability). Facilities for hot drinks and breakfast (cereal/fruit juice/yoghurt/fruit) provided.
This is one of two identical apartments adjacent to each other. Each apartment is spacious and well laid out to make your stay as comfortable as possible.
This property is set back off the main road and is enclosed by trees and hedging with fields surrounding the property making it a secluded countryside retreat but with easy access to the Airport, Bristol and connections to the A38 and A370 as well as the M5
This is a gem of a place, tucked away and so close to the airport. All finishing touches were lovely, Bryan is amenable and to have parking and a lift to the airport is such a bonus. This will be my pre holiday accommodation of choice. Jackie
Jackie
2016-10-02T00:00:00Z
Absolutely fantastic apartment and lovely people. We all enjoyed our stay entirely :-)
Alzbeta
2016-08-29T00:00:00Z
Thanks Bryan and Caroline. Lovely hosts providing us an amazing hospitality. Loved the location so quiet and the home was kept very neat and tidy. Looked after us well and we highly recommend this to anyone looking to travel to bath or Bristol as this is in the perfect location. Definitely would return to this accommodation. Thanks Shiv Jindal and Family
Shiv
2016-09-11T00:00:00Z
Fantastic stay, even better than a hotel. Immaculately clean and tidy! Little things such as soft drinks, beer and wine available in the fridge, tea and coffee facilities, notes about super soft towels- really make it homely and comfortable. Lovely polite people, would definitely recommend a stay!
Jennifer
2016-09-04T00:00:00Z
I was down in Bristol for 5 days with work and this was a fantastic find. Right from the off Bryan went above and beyond to make me feel welcome and also helped me out with getting to and from the airport. The room is exactly as described, clean, lovely size, comfortable and very quiet and the breakfast isn't bad either! I can't recommend this enough and I will be staying on my next trip to Bristol
Adam
2016-11-25T00:00:00Z
We had a wonderful time at Bryan,s place. The accommodation was excellent. The unit was clean and very comfortable. Everything you could possibly want was supplied. Bryan,s pastries at breakfast were sensational, and our hosts were friendly and lovely to chat with. Loved it, loved it, loved it
Leeza
2016-08-31T00:00:00Z
An excellent location to stay over before the start of our holiday. Brian was excellent, took us to the airport and picked us up. He even brought our babies car seat. Excellent facilities and a top notch spotless room with all you need.
Stuart
2016-10-18T00:00:00Z
We had a great stay at Bryan's property. Lovely, clean & modern accommodation. They had thought of everything. Friendly & helpful host. Would definitely recommend.
Eleanor
2016-10-20T00:00:00Z
Typ pokoje
Celý dům/byt
---
Typ nemovitosti
Byt
---
Ubytuje
4
---
Ložnice
Potters Hill, Anglie, Velká Británie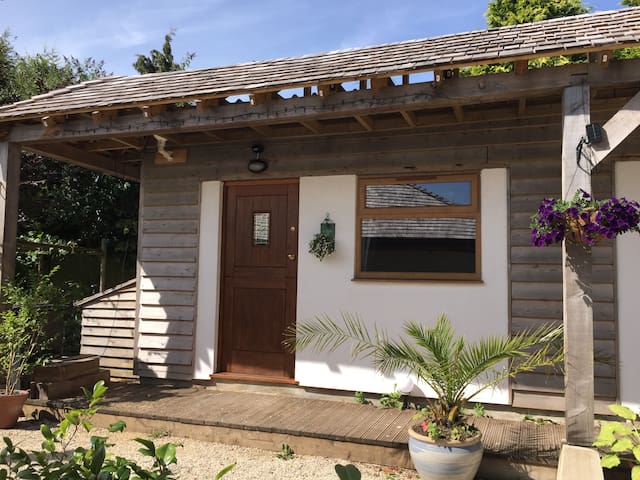 Comfortable flat on our working farm in North Somerset with great views of the Mendip hills. This is a great base for exploring the lovely Somerset countryside and we are just off the Strawberry line cycle track. We are also in easy distance of the beautiful city of Bristol (25 minute drive) and Bristol airport (10 minute drive) and handy for Yatton train station (10 minute walk). We can provide parking for the airport if necessary for £25 per week and can arrange transfers.
Light modern flat with newly refurbished kitchen and shower room. Guests are welcome to use the front garden which is shared with the main house. A table and chairs are availble
I booked this accommodation literally the evening before I arrived. Ella was absolutely amazing, texting and emailing me to see what time I intended on (URL HIDDEN) ensure there was someone in to greet me. When I arrived Olly was there and showed me around this delightful, one bedroom self contained flat...which I have to say has bags of character. The pictures don't actually do this place justice! The standard of accommodation is very high, with a lovely kitchen which has everything you could need in it to make a nice evening meal and there was a complementary breakfast....nice cereal and milk. The bathroom is also fab with a very impressive shower, imagine a rainfall! I really enjoyed my stay here, it is lovely and peaceful, in a country location. It was nice to wake up to the noise of the geese and also to have the additional use of the garden. Olly's grandparents who live next door are very friendly and welcoming and I had a lovely chat with them about their farming life before I left. Would highly recommend this place and would definitely stay again. Thank you to Ella and Olly, hope your business goes from strength to strength.
Jemma
2016-08-25T00:00:00Z
Had a lovely stay at Ella's farm retreat, had everything you needed and more. Would definitely recommend this to family and friends.
Joanna
2016-09-09T00:00:00Z
Upon arrival Ella greeted me and made me very welcome. She showed me around the place. Not only was the fridge and cupboards stocked full of goodies and fresh food, she had baked us a beautiful banana loaf which never survived the weekend ;) the place was full of homely touches and it was perfect retreat away from stress.
Ben
2016-08-28T00:00:00Z
A lovely couple, very friendly, and a nice quiet retreat in the country. Thanks for the cereal and orange juice and everything
Sam
2016-09-16T00:00:00Z
We had a great long weekend at Ella and Ollie's. The place was spacious and very well equipped with lovely views over fields from the living room exactly as in the photo! Our hosts gave us a great welcome with some nice touches in the kitchen such as a basket of farm eggs. Ideal location for exploring the N. Somerset coast and the Mendips.
Chris
2016-08-08T00:00:00Z
What an amazing place! The perfect location for a relaxing weekend in the green. This is one of the places, where you feel at home from the first step you enter the room. A nice, warm, cozy, extremely clean and well equipped apartment. Ella is a perfect host, exemplary her communication by email and the great banana cake we found in the kitchen, freshly prepared for us, can't be topped! Thanks so much for everything!
Joachim
2016-10-03T00:00:00Z
The site is spacious, clean, quiet. It has a very nice view from the living room. The host is so nice. I had a happy stay. Many thanks.
Guodong
2016-08-21T00:00:00Z
Typ pokoje
Celý dům/byt
---
Typ nemovitosti
Byt
---
Ubytuje
2
---
Ložnice
Yatton, North Somerset, Velká Británie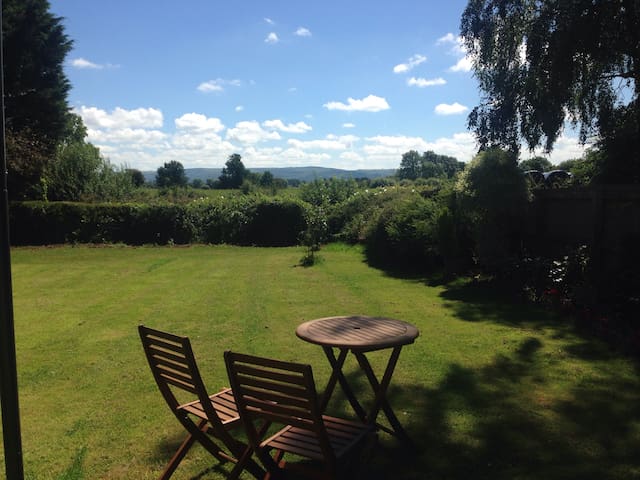 We have two cosy, non-smoking studio rooms at Devonshire House. One will accommodate 1-2 people the other up to 3 people. The studios are accessed separately or can be interlinked to accommodate 5 guests. Includes kitchenette & en-suite shower rooms, easy chair, tv, table & chairs. Parking. Breakfast extra. Garden.
Please note we have 2 studio rooms listed and the price is shown per room (from £58). You are welcome to book both rooms, you'll have to go through the booking on each listing. Please feel free to message with any questions. Devonshire House is a family home situated in Lower Langford, a small village in the foothills of the Mendips in North Somerset. The house sits in a large south facing garden away from the main road and is very peaceful. Our two light and spacious en-suite studio rooms are self-contained and separate from the main house allowing guests to come and go as they please. There is plenty of parking, private access and a secluded garden.
Quiet village location, 7 minutes from Bristol Airport. Aprox 12 miles from Bristol and close to Cheddar Gorge, City of Wells, Mendips for walking, Tynsefield House (National Trust), Farms (visits for children). Lower Langford has a pub serving food and a small supermarket & garage.
Typ pokoje
Celý dům/byt
---
Typ nemovitosti
Byt
---
Ubytuje
2
---
Ložnice
Langford, Anglie, Velká Británie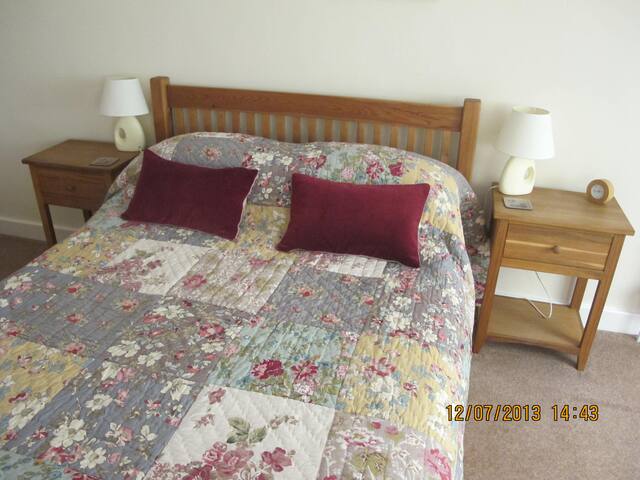 A well equipped self catering apartment in a beautiful medieval town, within walking distance of two pubs, a restaurant, King John's Hunting Lodge (museum), beautiful 13th century church, shop, butcher, chemist, tea rooms and post office. We even have our own local cinema, The Roxy!
The Annex has been converted from a games room above a double garage. Although the space is compact it has been very well designed, providing comfortable, contemporary and clean accommodation for up to two adults. The fixtures and fittings are of good quality and the bed is very comfy!
Axbridge is a lively place with wonderfully friendly people. We have many community events throughout the year and a monthly farmer's market on the first Saturday of the month.
Ruth and her family made us feel very welcome and were on hand to offer suggestions for walks and things to do. The apartment is very clean, cosy and very well finished having everything you need to make it a home from home. The views from the lounge and stable door are lovely.
Helen
2014-08-27T00:00:00Z
A perfect flat for 2 with walking and cycling access to the Mendips, Somerset Levels, and Strawberry Line. We hardly used the car, and were able to leave it safely in their drive. Ian's map of suggested, graded walks was very useful. The kitchen was well equipped for cooking, and we also had good meals at two very local pubs, The Crown, and The Lamb. All thoroughly recommended.
Mary
2017-02-20T00:00:00Z
This is a really well equipped flat with everything you need and a super comfy bed! Great location and a great local community feel. Ruth and Ian were so helpful and welcoming, only have good things to say and highly recommend stopping here!
Louise
2017-02-05T00:00:00Z
Great space with a full kitchen and private bath and parking. Location is great, right in the center of town. The pub is only a couple doors down and has great traditional food (and vegetarian options!). The local co-op has groceries for the kitchen. Lots of great walks and hikes in the area. A short walk to Cheddar to see the gorge. Ruth was a very friendly host and provided us maps of local hikes and walks.
Matt
2017-03-27T00:00:00Z
A lovely little anex with everything you need for a 1 or 2 person gettaway. Very close to the village centre- co-op, tea rooms, restaurants, pubs. Less than 10 minutes drive to cheddar gorge. Ruth is absolutely lovely and gave us some great advice for walks, places for breakfast and dinner, really can't fault it!
Owen
2017-04-02T00:00:00Z
Typ pokoje
Celý dům/byt
---
Typ nemovitosti
Byt
---
Ubytuje
2
---
Ložnice
Axbridge, Anglie, Velká Británie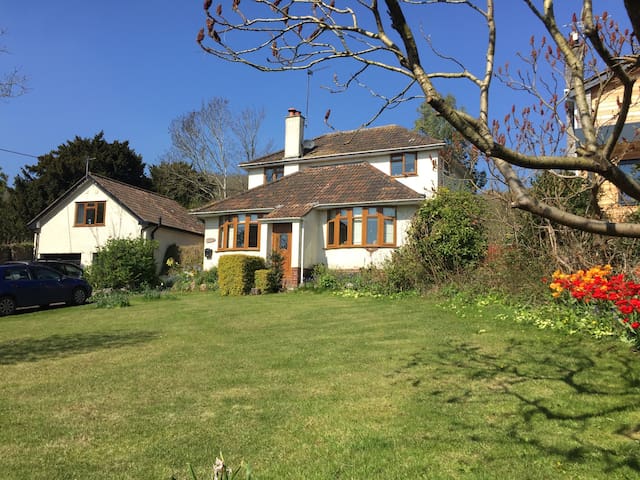 Beautiful garden apartment in the peaceful seaside town of Clevedon. Clevedon is famed for its relaxing sea front walks and Grade I listed pier. Sandy beaches, the city of Bristol, historic attractions and Welsh mountains are a short journey away.
Family home. Make yourself comfortable in our open plan kitchen and living room. The main living space leads out on to a large decking area. BBQ available upon request. Large private garden with plenty of grass to picnic, play, run around on! Large double bedroom and good sized second bedroom with double-sized sofa bed. Bathroom with corner shower and separate bath. Great get away for a couple, but also perfect for a family.
Clevedon is a family friendly town with great views, scenery, walks, pubs, curry houses, shopping and cinema. You can also enjoy the Grade 1 listed pier, pebbly beach and beautiful Victorian parks which are dotted around the town.
Personalised welcome message on fridge! Lots of notes and local information plus contact numbers for host.
Barbara
2016-09-26T00:00:00Z
A really nice apartment just a few minutes walk from the front. Communication with Jim was really easy and fast and he gave good recommendations for places to eat in the town. We were met by Janey who again was friendly, helpful and full of good advice. We would certainly stay again.
Oliver
2016-05-30T00:00:00Z
Had a great stay at Jim and Janey's place. The flat was bright and clean and they have a nice deck and garden. If we needed anything they were quick to respond and will definitely recommend this place to anyone else looking for a place to stay in Clevedon.
Budd
2016-07-14T00:00:00Z
Alles war so, wie es in der Anzeige beschrieben wurde. Jim war sehr freundlich und hat alle Fragen direkt beantwortet. Die Wohnung war sehr sauber. Wir kommen gerne wieder!
Nikolai
2016-05-16T00:00:00Z
Jim's apartment is lovely and just as described. The garden is also amazing and everything was very clean. We stayed there with 3 adults and 2 children and there was plenty of room for us. The apartment is also just a short walk from the seafront and from the shops. We didnt meet Jim in person but he seemsbreally nice was very prompt and clear and in all of his communication.
Jenny
2016-05-08T00:00:00Z
Excellent value for money and beautiful apartment. The whole process could not have been easier.
Elizabeth
2016-12-27T00:00:00Z
The listing description was spot on. We have small children and the space was perfect. Jim's communication was excellent and we felt very welcome. We would defiantly recommend this to friend & family.
Lee
2016-08-15T00:00:00Z
Die Wohnung war genau wie beschrieben. Wir haben Jim nicht persönlich kennengelernt, aber bei der Ankunft erwartete uns ein Willkommenskorb. Wir haben uns in der Wohnung sehr wohl gefühlt und können einen Aufenthalt dort sehr empfehlen. Die Umgebung ist auch gut für Ausflüge geeignet.
Kerstin
2016-08-01T00:00:00Z
Typ pokoje
Celý dům/byt
---
Typ nemovitosti
Byt
---
Ubytuje
4
---
Ložnice
Clevedon, Velká Británie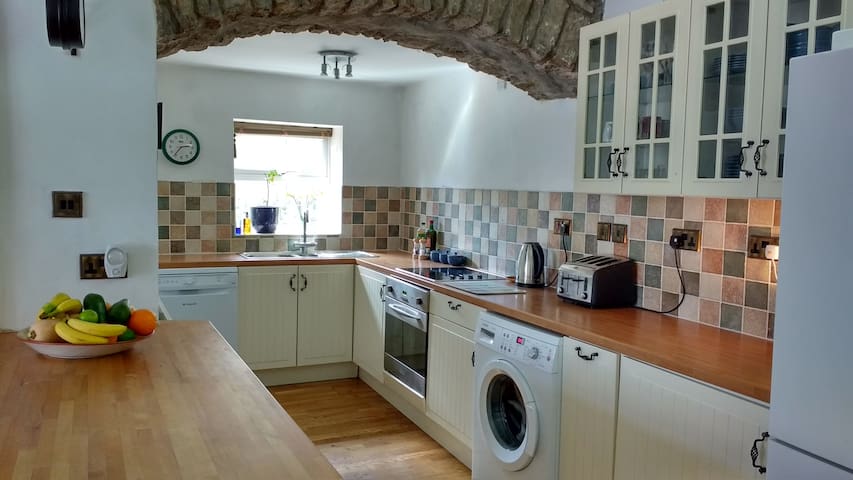 Our 'Little Angel' garden apartment has Cheddar Gorge, stunning Somerset countryside, Bristol & Bath, Airport, culture & coast all on the doorstep. Please note: Little Angel is taking a rest! The apartment is now swopping places with the lovely Old Angel house next door. Same character, quirk and artisan charm and 'secret' garden in Axbridge Medieval Square - but larger. Sleeps six, three bathrooms, wood-burners/open fires. See 'Character Quirky House in Medieval Square' listing
Our Little Angel apartment in lovely Axbridge in the Mendip Hills, a designated Area of Outstanding Natural Beauty, really offers the best of all worlds. Beautiful Somerset countryside, close to coastal resorts, with two great cities and plenty of tourist/cultural/heritage attractions & events nearby. On the doorstep of Cheddar with its famous Gorge and Caves, we're in easy reach of Bristol (30 minutes drive) the Airport (9 miles) and Bath, and close to Wells, Wookey Hole Caves, Glastonbury, Weston-Super-Mare and other seaside resorts. In the centre of a village with its Medieval Square, Little Angel is perfectly placed to walk to several good food-serving pubs & olde worlde café/tearoom, stroll round the local reservoir, or even pop up the road on a Friday night to a small home cinema! Our self-renovated & self-contained two bedroom ground floor garden apartment is at the rear of our house, The Old Angel, and has plenty of character and artisan charm - with contemporary comfort. Little Angel has a double bed in one room, two adult sized singles (trundle bed style) in the other small bedroom and an adjoining wet room/toilet with a 'rain' shower. There's a fully equipped kitchen/diner & the apartment, which has a washing machine, dishwasher, microwave, coffee maker etc is well suited for self-catering. We'd like it to feel like a home-from-home with everything you need to enjoy your stay here from the start. Good Wi-Fi connection, TV, DVD/CD player. The wood floored living room with French doors opening out onto a pebbled patio, is a great spot for a BBQ, or to toast marshmallows sitting round the fire pit. It's one of several outdoor dining areas for you to enjoy: walk up the stone steps into the large hidden garden beyond and you'll find your own private terrace....and more!
Whether you're wanting a taste of rural life, with easy access to city buzz & culture, love sightseeing & exploring, or enjoy nature and a landscape-rich area with hills, Levels, gorges, caves & coastline, Axbridge offers a great have-it-all-ways base! Vibrant Bristol is just half an hour from here; Georgian Bath a gorgeous 21 mile drive away through Cheddar Gorge and over the Mendips; the international airport even closer (9 miles) and with nearby M5/M4 motorway links it's easy to visit Exeter in one direction, and Cardiff in Wales the other. Closer to home, it's an excellent base to explore the many wonderful Somerset towns and villages like 'happening' Glastonbury, & Wells with its wonderful cathedral, Bishop's Palace & twice weekly markets. Popular for walking; huge variety of stunning countryside & coastal walks. Cycling (on the Sustrans Strawberry Line network). Mountain biking (Mendip/Quantock trails). Bird watching/nature & wildlife reserves. Spectacular starling 'murmurations' on the Somerset Levels. Fishing: Chew Valley Lakes. History & Heritage: National Trust's flagship Tyntesfield property is close by. Stonehenge easy to visit for a day trip. Open Gardens: in season, Hestercombe is a short drive away. Stourhead and Westonbirt Arboureatum a good hours drive.
Marianne and Simon were great hosts - we had a wonderful stay in their lovely apartment which was thoughtfully equipped with everything we could possibly need. They were a very friendly and relaxed couple and by the time we left we felt like they were old friends. The apartment was in a beautiful location close to lots of interesting places to visit. Axbridge has three pubs which all serve food and a tea shop all of which were a stone's throw from Little Angel so we didn't have to make much of an effort in the evening. It was a lovely 3 night stay - thank you Marianne and Simon!
Jan
2015-04-26T00:00:00Z
Fantastic little apartment, decorated beautifully. Marriane and Simon were wonderful hosts, thank you for a lovely stay
Elizabeth
2015-08-09T00:00:00Z
Doesn't get any better than this! Marianne and Simon where there to meet us when we showed up hours late due to the Glastenbury Festival traffic! Simon, who is an painter, has spent years lovingly creating an exquisite apartment, which was a joy to spend time in. It was hard to go out! Meanwhile the garden was bursting with terraced sitting areas, with ripening raspberries and plums, a resident kitty, and flowering shrubs. The whole experience was everything my Anglophile soul could hope for. The medieval square of Axbridge and the surrounding villages are charming, complete with a welcoming pub, friendly neighbors ready to chat in the square, villages close by waiting to discover! Thank you, Marianne and Simon, and all my best wishes to you in your AirBnB adventure. Hoping to return soon!
Sara
2014-07-01T00:00:00Z
Just returned to USA from a wonderful stay at Marianne and Simons-Everything was perfect- very well equipped- home from home - Every little thing you could possibly need was provided for- including a very nice welcome pack .The kitchen was so perfect for self catering and we loved the interesting décor .Although we have family in Axebridge this was the ideal spot to have independence and bring in the New Year.We hope to come back in the summer. Oh and we loved their cat too- just wished we knew its name!! Thank you to Marianne and Simon. Excellent accommodation- Karen and Robert
karen
2016-01-02T00:00:00Z
This apartment was perfect, as beautiful as described and very comfortable. The view of the church from the patio is wonderful as well as hearing the bells. Marianne and Simon were some of the nicest people who made our stay here relaxing and they were most helpful. I would absolutely recommend this apartment and hope to get back one day. Thanks Marianne and Simon!
Marilyn
2014-10-29T00:00:00Z
One of the nicest places I've ever stayed. None of us wanted to leave. It's very cosy but also very comfortable, clean and with everything you could need. The kids enjoyed the garden. Marianne was very welcoming and helpful. We would definitely recommend it.
Joanna
2016-04-11T00:00:00Z
We spent a lovely few days in Axbridge with Marianne and Simon. The accommodation was excellent and really cosy and the area was absolutely beautiful. Thank you to you both for making our first few days of married life special.
Kara
2014-08-09T00:00:00Z
Somehow Simon and Marianne have created a heartfelt, stunningly beautiful and indescribably relaxing and warm slice of paradise in this medieval town: from the delightful rain shower, to the hidden garden terraces, and even the kindly stocked supplies (juice, milk, cookies) -- you'll count your lucky stars you get to be their guest. What a memorable weekend -- thank you for the home and your incredible, kind welcome.
Han
2014-10-12T00:00:00Z
Typ pokoje
Celý dům/byt
---
Typ nemovitosti
Byt
---
Ubytuje
4
---
Ložnice
Axbridge, Near Cheddar, Somerset, Velká Británie
Formerly part of Clevedon Court Estate, Hawkers Cottage dates back to 1850. The accommodation on offer is a purpose built two storey extension to the existing stone cottage. It comprises ground floor hallway leading to the bathroom (shower, basin and wc) and large bedroom with double bed, wardrobe and cupboard space. Upstairs is a large room with two sofas, dining table and chairs and a compact fitted kitchenette. French doors lead onto a balcony with views over Clevedon Court woods.
10 out of 10. Very comfortable, clean and good size for 2. Photos don't do it justice. Kevin was very helpful and provided maps of the local area and information about things to do in the area. Would definitely go back.
Francesca
2017-01-01T00:00:00Z
Typ pokoje
Celý dům/byt
---
Typ nemovitosti
Byt
---
Ubytuje
2
---
Ložnice
North Somerset, Anglie, Velká Británie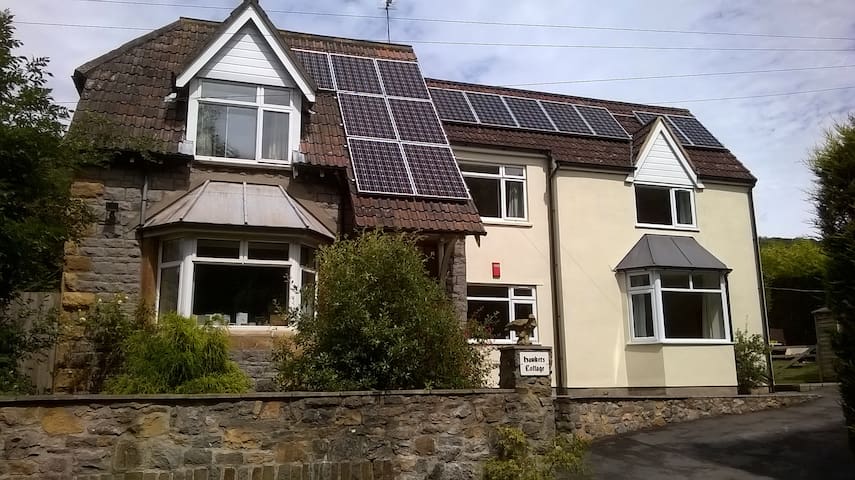 Renovated studio apartment situated in three miners cottages. Built in eighteenth century. It has a double bedroom, kitchenette, own shower room and use of garden which over looks Long Ashton and has fantastic views. The house is 10 mins from air port is and 4 miles to Bristol centre.
This apartment is situated in a 18th century detached cottage over looking Long Ashton and surrounding areas . This is in a sought after semi rural country village . The apartment has its own access. It has a whole host of period features. The flat feels very calm and relaxed with lots of natural light to bedroom area. It has its own kitchenette with wooden floors and eating area. In addition to this there is a shower room with toilet and sink which is for guests sole use. The bedroom has a double bed and has recently been redecorated and carpeted. There is parking to the front of the property. People are also invited to use the top garden . It too over looks the house and has fantastic views. Great place for eating and relaxing .
This is a sought after country village which is four miles from Bristol city centre, and historic harbour side with SS Great Britain, and two miles to iconic Clifton suspension bridge. It has benefits from country air and relaxed pace of life combined with the convenience and close proximity to a vibrant city with extensive facilities for everyone. The immediate area, has three local pubs within walking distance, two golf courses, cycle paths and mountain bike tracks. Wraxall estate is also very near. There are woods at the top of our road, and close by are Leigh Woods and Ashton Court Estate which hosts many activities throughout the summer such as kite festival and balloon fiesta. (Balloons came over our home this year) plus other fantastic things that go on such as upped at,open doors, arts trails, German Christmas market. It is also near to Clevedon, Portishead, Bath and Weston super mare. Bristol also has a selection of theatres and provide indoor and out door events. Plus there are great bars and restaurants in various areas and a variety of shopping facilities both independent and mainstream. Bristol is fab city which caters for everyone's needs, wishes and preferences. It is near to junction 19 on M5, ten minute drive from Bristol airport , it has a regular bus service and a park and ride service. The village also has takeaways, co-op and a visit to local off licence which is called The little tipple as well as a farm shop nearby and has two leisure centres, plus activities which take place in the village hall.
We loved the cottage. It´s the most beautiful home we´ve ever seen and we definitely recommend it! Stuart and his wife are very nice and welcoming hosts. The area is quiet and beautiful.
Kalpna
2016-02-13T00:00:00Z
A very comfortable self-contained apartment within walking distance to bus stops and local shops, although up quite a steep hill. Chris and Stuart made me feel welcome with little pastries and ensured that I had everything I needed. The kitchen is well equipped for cooking basic foods. Altogether very clean and warm, and a comfy bed! Thank you.
Friederike
2016-10-09T00:00:00Z
Beautiful clean cosy cottage in a very picturesque village. The hosts were brilliant and very generous supplying fresh fruit, milk, muffins, tea and lots more. We felt more than welcome from start to end. If your looking for somewhere nice to stay near Bristol and your not into busy city life like me then this is the retreat for you, my girlfriend and I would stay here again without question. Indian takeaway just 4 or 5 doors down which was very tasty and convenient. Pubs within walking distance and having a cooperative shop just down the road was very handy. Big thanks to Stuart and Chris for letting us stay in the cottage. Would recommend it anyone and everyone
Robert
2016-04-09T00:00:00Z
Another fantastic stay at Chris and Stuart's - we loved it so much the first time that we had to come back! It's a cosy, beautifully-presented place to stay and we appreciated the breakfast bits left for us. Hope to return soon.
Rachel
2016-08-12T00:00:00Z
The cottage was nice and cosy, perfect for a couples weekend away. It was decorated with taste and had everything you need for your stay. We especially liked the upcycled items scatteted around the house. The large map on the wall was great, as was the lovely breakfast. Stuart is very friendly and gave us some useful tips about the area. We had a local indian (2mins walking distance), which was really nice and the bua stop to go to Bristol was only a 5min walk down the hill. We highly recommend this place.
William
2016-04-25T00:00:00Z
We absolutely loved our stay! Beautiful cottage, friendly and accommodating hosts, and a good location nearby a bus stop to the centre of Bristol. Would definitely recommend! Thank you Stu and Chris for having us.
Rose
2015-12-23T00:00:00Z
Lovely hosts and place as always . Hopefully see you again soon
Graham
2016-08-24T00:00:00Z
We had an amazing stay at Chris and Stu's. Their cottage is lovely and we really enjoyed their attention to details such as breakfast treats. The bed is also a really comfy reward after a long day of wandering in Bristol. We would love to come back again!
Arnaud
2016-07-17T00:00:00Z
Typ pokoje
Celý dům/byt
---
Typ nemovitosti
Byt
---
Ubytuje
2
---
Ložnice
Long Ashton, Bristol, Velká Británie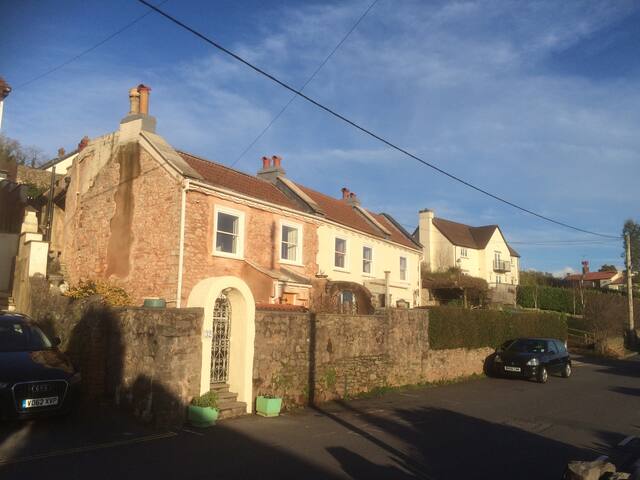 Exclusive use of light and airy top floor accommodation in well presented large Victorian House under one minute walk from the seafront and in sight of the historic pier. Includes double bedroom, own sitting room/shower room and kitchen/dining room.
Light and airy top floor accommodation with sea glimpses. Exclusive use of double bedroom, sitting room, bathroom and kitchen/dining room. Wireless internet and TV. Continental breakfast and other essentials will be left in the guest kitchen.
Jude and Stephen were wonderful hosts! Their place is right within view of the sea, which was so nice. The views were great. The apartment was very clean, light and well decorated. I could have stayed much long and may be back. It is also within easy driving distance of the Cotswolds and Dorset if you are exploring other parts of the UK.
Jana
2016-06-27T00:00:00Z
A very short overnighter in Clevedon but very enjoyable. I arrived later than planned but Stephen and Jude were very welcoming and relaxed. The rooms are lovely (clean and spacious) and I can definitely see myself coming back to stay for a longer trip. Many thanks.
Stuart
2016-10-22T00:00:00Z
Jude & Stephen were amazing, warm, friendly & welcoming. The apartment is beautiful, light, airy and private. Location was fab! Really cute little sea front within walking distance. Couldn't ask for anything more. We will be back! Thank you.
Jessica
2016-08-29T00:00:00Z
Jude and Stephen are great hosts, very welcoming and friendly. The accommodation was perfect for us, it is spacious for a top floor flat, a homely feel and spotlessly clean. Although you walk through the hosts house to get to the accommodation the flat feels private. Jude and Stephen had provided bread, milk, tea, coffee and much more which was very much appreciated. The location is lovely, right beside the seafront we couldn't fault it and we would love to stay again. Thanks very much.
Sally
2016-06-13T00:00:00Z
Jude and Stephen were great hosts welcoming us to their home. Everything provided for a comfortable stay. Great attention to detail. Ideally situated for pier, shops, cafes and restaurants all nearby.
Lynda
2017-04-02T00:00:00Z
Thank you both for a lovely stay - the photos don't fully show how stunning this place is. We would definitely stay here again in an instant.
Sarah
2017-03-18T00:00:00Z
I was warmly welcomed and shown around the fabulous apartment. Everything was as described and I had a very comfortable stay. There are lovely walks nearby and the town centre is within easy reach.
Gill
2016-12-06T00:00:00Z
Friendly, flexible and very well equipped. Large living room, kitchen (with food provided!), clean bathroom and homely bedroom. A great place to stay and very welcoming hosts.
Elliot
2016-12-18T00:00:00Z
Typ pokoje
Celý dům/byt
---
Typ nemovitosti
Byt
---
Ubytuje
2
---
Ložnice
Clevedon, Velká Británie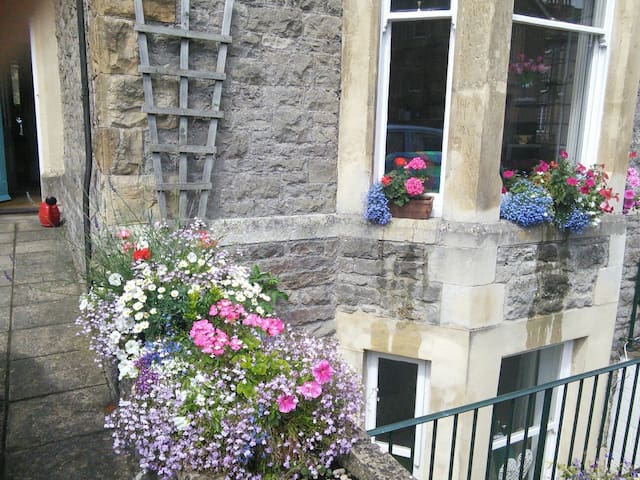 The little barn has one beautiful, spacious bedroom with a modern ensuite. It has it's own entrance and a large log burner to keep you cosy on cold nights, and a pretty patio to sit out on warm evenings. We are in the village of Long Ashton. This is a great location as its quiet and has a countryside feel, yet is really close to the city centre, only 20 minutes from the airport, and right next to Ashton Court.
The little barns sits in the garden by our cottage and was built in 1789. It has a light and airy feel and has a full height ceiling with some exposed wooden rafters. It's a really big room with its own bathroom. It is a separate building and enjoys its own front and back door for total privacy. There is also parking available on the drive. The barn sits within a conservation area and is surround by listed buildings and a beautiful 13th century church. It is a quiet spot but has the benefit of being next to a true village pub if you fancy a pub meal or a quiet drink. If you would like, we can happily provide a continental breakfast of fresh coffee, freshly squeezed orange juice, crossiant, pain au chocolate, muesli and fresh fruit. Please request a continental breakfast at the time of booking and this is an additional charge of £6 per person. As your hosts we will be around and can help you enjoy Bristol and recommend ideas for days out. Bristol is a wonderful, vibrant city right on our doorstep. We are very close to the city centre and there is a bus stop right outside our house which takes you to all the main tourist spots.
Long Ashton sits next to Ashton Court which is a wonderful space and includes a golf course, bike trails and fantastic walks. The village also has several pubs, a great Indian restaurant, pizza takeaway and fish and chip shop, as well as a fantastic village post office and a co-op. We also live close by to the Ashton Gate Stadium if you wish to watch a Bristol City or Bristol Rugby match. The city centre is also close by with it's huge array of shops, cafes, restaurants and theatres.
We had a lovely time at Sarah's cottage. Very cute and everything you could need for a short break in Bristol. Lovely breakfast as well!
Jade
2017-03-26T00:00:00Z
Sarah's barn is lovely and cosy in a quiet spot. The bus stop just over the road brought me into the centre of Bristol easily and quickly. And the bed was very comfortable. It was a great stay.
Season
2017-02-11T00:00:00Z
Sarah was a great host and once we were settled in gave us some great recommendations for food and drinks. The accommodation was great and would definitely stay there again.
Jamie
2017-02-12T00:00:00Z
Great host, lovely place, log burner a treat. Host will try her best to cater for your needs, would definitely recommend and stay again.
Julian
2017-03-04T00:00:00Z
Beautiful lil barn cosy and safe xx
Louise
2017-02-05T00:00:00Z
Beautiful little barn. Immaculately decorated and in a lovely setting. Having the fire in the bedroom is a really lovely touch!
Gemma
2017-03-30T00:00:00Z
We had a really lovely stay with Sarah. We were greeting with smiles and were so grateful that they had got the wood burner going for us - not to mention some chocolates! It's a beautiful room with a good shower - just what we needed after a long day.
Caroline
2017-01-22T00:00:00Z
Highly recommend!
Mae
2017-03-25T00:00:00Z
Typ pokoje
Celý dům/byt
---
Typ nemovitosti
Byt
---
Ubytuje
2
---
Ložnice
Long Ashton, Anglie, Velká Británie
A beautiful rustic meets modern Barn in the heart of rural Bristol . Only a 10 - 15 minute drive from Clifton, & 20 Minutes from the City Centre. Country walks from the doorstep. Easy cycle routes into Clifton / Suspension Bridge in just 30 minutes! In addition to the bedroom there is a fully furnished kitchen, a living room with films and brand new en-suite bathroom. You will have access to a private garden and beautifully daylit games room (Table Tennis, Table Football)
Very quiet, typically quaint English country village. Pubs are about a 5 minute drive or a 30 minute walk through some fields if you are keen.
A fantastic place to stay. I can assure you that you won't be disappointed.
Clare
2016-03-30T00:00:00Z
Myself and my missis came to the area for the harbour festival. And to explore the local area. Firstly let me say. What a place! Harry and Vanessa have one of the finest air bnbs I've ever stayed in. Your accommodation consist of kitchen. Bedroom. Ensuite shower and toilet. Lounge and adjoining room. Plus a lovely outside area. The bedroom is spacious. The bed comfy and large. And all very well furnished and decorated. The bathroom has a fantastic rainshower. Ans is modern and spacious. The local area is lovely. Fine open countryside. With Portishead, Weston supermare, Bristol and bath all very close. We visited longleat safari. Bristol harbour festival and Portishead. Dining at the royal and la marina in the latter. Both highly recommended. I have written a separate review singing the praises of la marina Italian restaurant. In short. Harry and Vanessa 's accomadation is nothing short of excellent. Well placed. Lovely spot. Vanessa greeted us upon arrival and showed us the necessaries then kindly left us to it. I met Harry as we checked out. Both are lovely people. And will leave you well alone on your stay. Or I'm sure they will recommend many a place to visit. They had just returned from a trip away, and were in the best of humour. We will return! Many times I'm sure.
Rowan
2016-07-17T00:00:00Z
Thank you to Vanessa and Harry for your hospitality. The cottage is great - even nicer than what you see on the photos; tastefully decorated and well equipped. We will definitely be back.
Liezl
2016-02-21T00:00:00Z
The house was perfect in all ways. It was very comfortable with a gorgeous bedroom and bathroom. Very fluffy quilt made for a great nights sleep. The bathroom was a great walk in shower. We so wished we could stay longer and just enjoy being there as it was so relaxing. All communication was prompt and very helpful. An absolute gem!
Alison
2015-12-13T00:00:00Z
wonderful.. perfect for quiet break, very handy for Bristol airport as well.
Robin
2016-08-08T00:00:00Z
A lovely setting, very quiet and idyllic. As other reviewers have said the photos don't do it justice. The apartment is done very nicely and feels new and clean. The hosts were very welcoming and helpful. All in all my first air bnb experience has been a very pleasant one and I shall be doing it again!
Alice
2015-10-30T00:00:00Z
We stayed here the day after got married before we flew off on Honeymoon. It was the perfect spot to catch our breath and relax for a day, and only 15 mins from the motorway. The spec of the fittings etc is top notch and feels very classy, we loved it and would definitely go back.
Robin
2016-08-13T00:00:00Z
Vanessa made us very welcome, the barn is fresh, bright, and well appointed, and the location is perfect for walking, and enjoying the countryside.
jennifer
2016-05-09T00:00:00Z
Typ pokoje
Celý dům/byt
---
Typ nemovitosti
Byt
---
Ubytuje
2
---
Ložnice
Lower Failand, Anglie, Velká Británie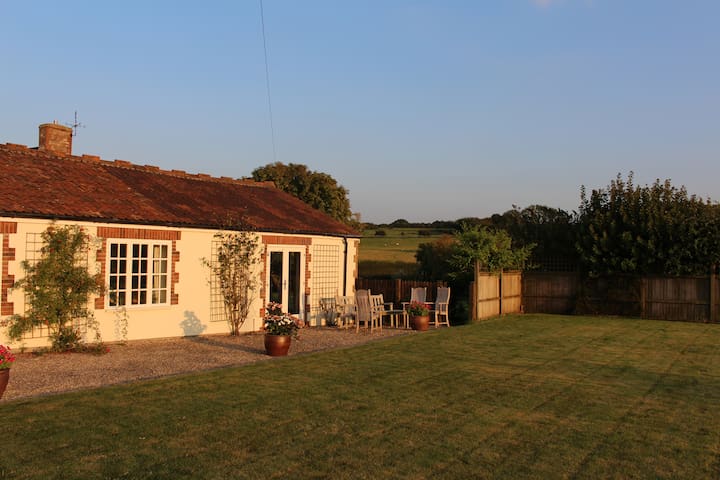 Comfortable Victorian garden flat situated in the quiet charming seaside town of Clevedon, in the South West of England, sleeps 5 people. Situated within easy walking distance to the pebbled seafront. Please send me an enquiry or any special requests before booking.
Flat comprises of two double bedrooms, one single bedroom and double sofa bed in the lounge. Sleeps up to 5 people comfortably.
Clevedon is a pretty small town with a Victorian bandstand and ornamental gardens on the seafront, pebbled beaches and rocky low cliffs with lovely walks, cafes and restaurants all within easy walking distance with easy access to Bristol, Bath, Wales and Devon.
The house was in a really good state, everything was very clean and tidy. It is really a cozy place, with plenty of space and a lovely garden where you can have breakfast if it's sunny (as it was our case :)). Sandra was really kind with us. She let us some bread, milk and biscuits for breakfast, and she provided us with duvets and covers for the night. She also adviced us some great places to visit and have dinner.
Pablo
2015-09-09T00:00:00Z
A very homely apartment. Everything we could need for a short stay with our newborn baby. A one minute walk from the pier and lots of space in the apartment, great breakfast tray and lots of information on the flat and what to do in the area. Sandra really has thought of everything, from plenty of towels to milk in the fridge. Loved our stay.
Sarah
2016-07-18T00:00:00Z
Excellent!! Me and my girlfriend stayed at Sandra's place over a weekend in January 2016 and the whole experience was fantastic. Easy to book, easy to find, easy to get into and the accommodation itself was lovely - very clean and very comfortable! Would highly recommend to others!
Will
2016-02-01T00:00:00Z
We had such a wonderful stay in Sandra's beautiful and comfortable home. The breakfast tray was a lovely touch. Fantastic communication throughout the booking and our stay. Thank you very much! We'd love to stay again. Lucy, Sara, Olive, Rosie and Evie x
Lucy
2016-06-19T00:00:00Z
Sandra was a fantastic host and made me and my family feel very welcome. Her flat was lovely and only minutes from the sea, she also left us some breakfast which was a nice touch, the garden was really pleasant and I only wish we could have stayed longer. Highly recommended.
Stacey
2015-09-13T00:00:00Z
Had a great stay over New Years, it was really peaceful and really appreciated the wine left out for us. Really nice garden flat near the beach.
Annabel
2016-01-03T00:00:00Z
Sandra made us feel sooo welcome. Her apartment is gorgeous, equipped with everything and more than you could need for a short stay. Her home is super comfortable and the area is stunning with lots of places to eat, drink and walk. I would come back here in a shot, perfect for a break from the City.
Claudia
2016-07-04T00:00:00Z
We had a very enjoyable stay at this excellent property. No problems at all, very easy to find and our lovely host Sandra met us as we arrived to show us around. We were delighted to find that Sandra had left out tea, milk and breakfast etc. We would not hesitate to recommend to our friends and family.
Ben
2015-09-06T00:00:00Z
Typ pokoje
Celý dům/byt
---
Typ nemovitosti
Byt
---
Ubytuje
5
---
Ložnice
Clevedon, North Somerset, Velká Británie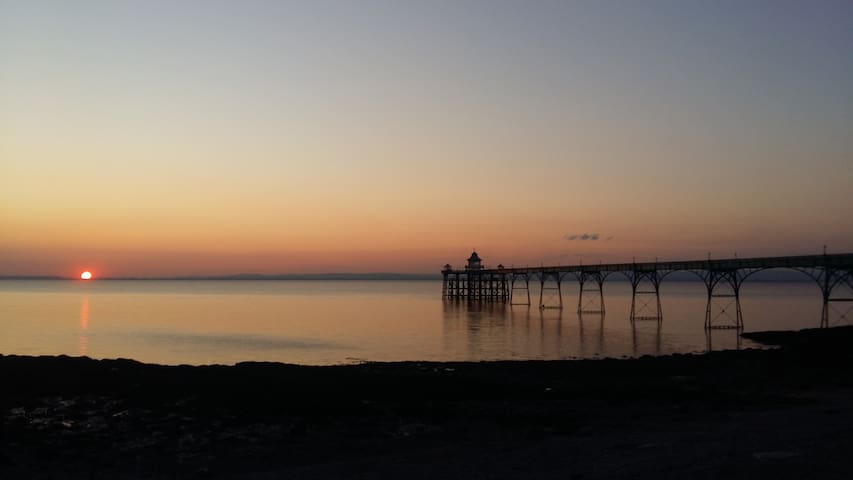 My place is close to Historic Bath, vibrant Bristol and Wells with its Cathedral and Bishops Palace. We are very close to Cheddar Gorge and Wookey Hole. We are surrounded by fabulous pubs and places to visit e.g Chew Valley Lake, famous for its bird watching. East Harptree is a beautiful traditional village with lovely walks and woods accessible straight from the door. The apartment is of a high standard with separate bathroom, bedroom and lounge/kitchen. It is spacious, comfortable and cosy.
Amazing weekend in a Perfect Hideaway Cottage ❤ Peaceful nature .. and still lots to see and do. Accommodation and hospitality 5 star Loved it ❤️
noemi
2017-03-26T00:00:00Z
A perfect place to stay. Spotlessly clean, high standard, very helpful hosts. Lots of nice touches, like fresh flowers, treats to nibble, books to read. Steve helped us find a good walk and lent us a map. I would thoroughly recommend this as a peaceful and comfrotable break in a beautiful area of the Mendips. No negatives.
Cheryl
2017-03-18T00:00:00Z
Beautiful idyllic, quiet location. Fantastic accommodation, maintained to a very high standard. Hospitality is excellent. Highly recommend! A*
Rachel
2017-03-12T00:00:00Z
This was a fantastic place in a great location. Hospitality was exceptional and the atmosphere was very homely. Would recommend 100%, the location is stunning and worth the visit.
Amber
2017-04-02T00:00:00Z
Stevens place was very nice,clean,bright ,newly done. Place Is quiet, the place to have good rest and relaxing atmosphere. We had a best time there. Communication with Steve was quick and easy. He made everything so easy for us with the map screen shots and explanations. Highly recommended place and host. Thank you again, Steven!
Dovydas
2017-04-03T00:00:00Z
This place was just what we needed: away from the bustle of Bristol, and a wonderful spot to recharge. There was a lovely, unusual walk nearby; but regardless of the weather, the hideaway lived up to its description of calmness and cosiness. The hosts made themselves available for any questions we might have while also assuring us that we had privacy during our time there. Highly recommended.
Zofia
2017-03-19T00:00:00Z
Typ pokoje
Celý dům/byt
---
Typ nemovitosti
Byt
---
Ubytuje
3
---
Ložnice
East Harptree, Anglie, Velká Británie
Everything you would need for a comfortable stay in our 1 bed open plan apartment . We are available most of the time lots of information about the local area. Comfortable bed small patio area cook in the open plan kitchen lounge. Laundry facilities on site
Very comfortable everything you could need lovely shower parking outside Walking distance to village caves and gorge vist all 5 pubs on the way
Visit the beautiful cheddar gorge Wells market Glastonbury Bath and bristol
Great place, lots to do, good facilities - recommended.
Mark
2017-03-30T00:00:00Z
Typ pokoje
Celý dům/byt
---
Typ nemovitosti
Byt
---
Ubytuje
2
---
Ložnice
Cheddar, Anglie, Velká Británie
1

–

18

z

300+ pronájmů bytů
Pro zobrazení celkové ceny zadej termín. Mohou být přidány další poplatky a daně.